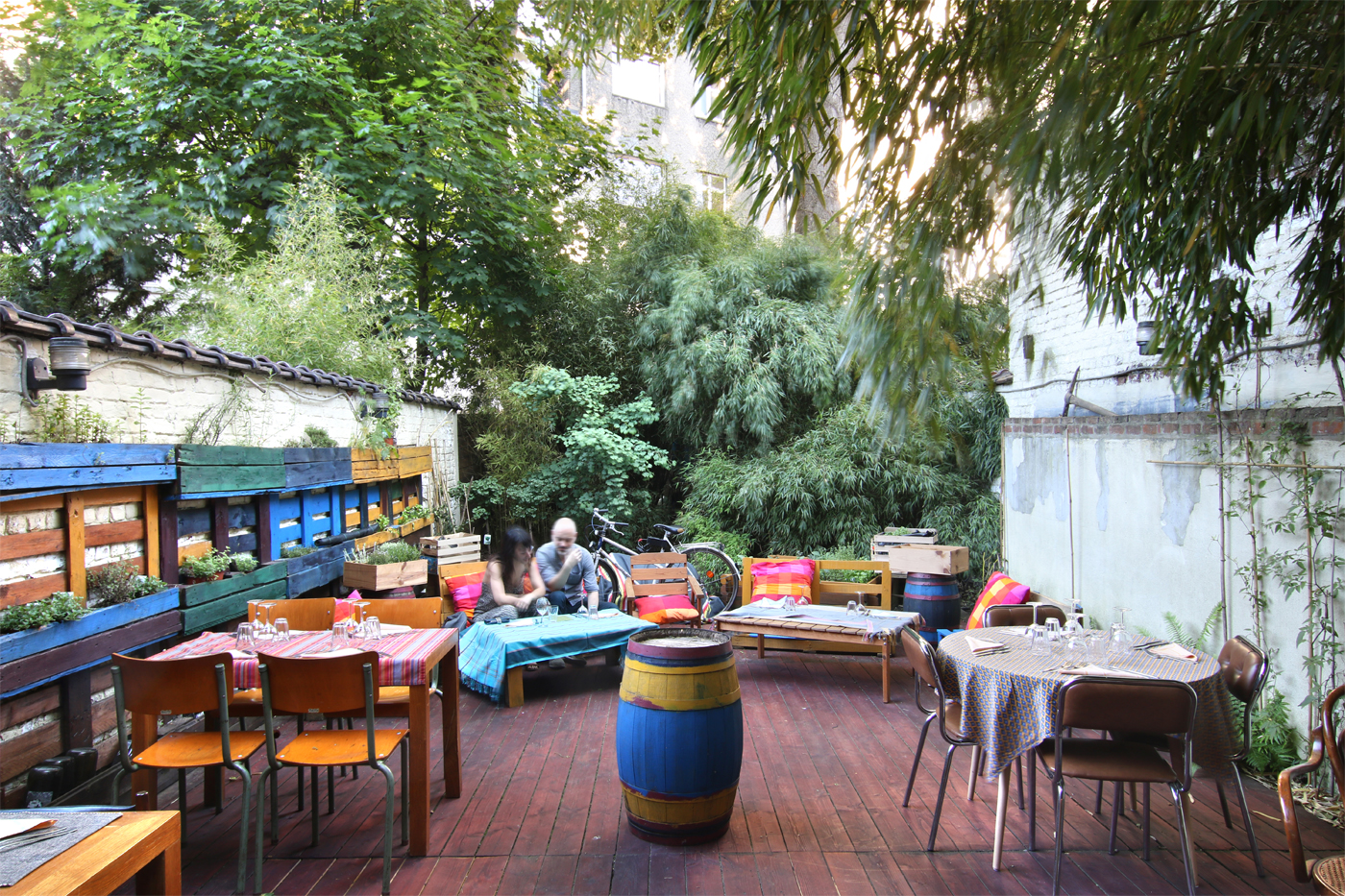 Nos meilleures adresses
en terrasse ou au jardin
ouverte la première quinzaine
du mois d'août
If you're stuck in Brussels during this very strange time of year – and that is the first two weeks of August – starting to despair, we'll stop you right there. No, not everything is closed.
In fact, lots of amazing places remain open, and we've selected the best of the best, just for you, to make sure you could enjoy the best of Brussels during the coming days.
Since the weather is looking so hot, we'll start with a selection to eat and drink outside, with our most beloved terraces and gardens.
It's all right here
Our favorite place for
– a one way trip to the Philippines
– Sicilian food in a bamboo garden
– a brunch with friends under the sun
– an authentic pizza, just like in Napoli
– organic, local and seasonal delicious food
– the ultimate shrimp croquette and a glass of white
– fresh pasta in a garden
– handcrafted Belgian beers
– antipasti under the vines
– a romantic date
– an outstanding Italian journey
– a gourmet tasting menu under the trees
– a typically Belgian spaghetti bolognese
– taste classic belgian street food
– colorful bentos
– a delicious homemade yuzu ice tea
– a little peaceful place dowtown
– a true Mediterranean feast
– a trip to Marseille