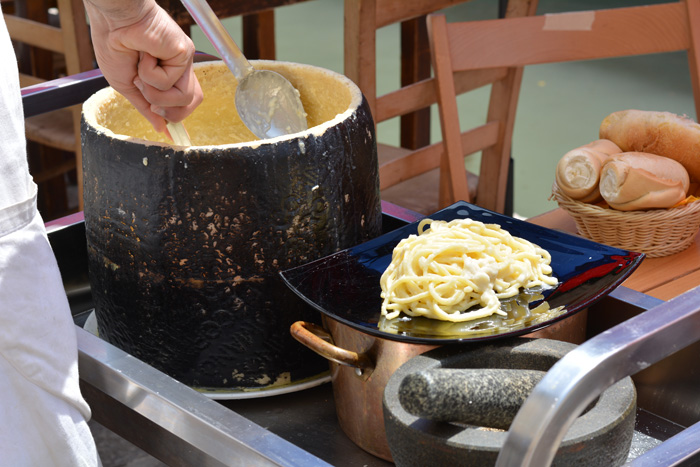 Paradiso Perduto
Fondamenta della Misericordia, 2540, 30121 Venezia
+39 041 720581 – SITE WEB
OPEN ON MONDAY FROM 6PM TO 00
THURSDAY AND SUNDAY FROM 12 TO 00
FRIDAY AND SATURDAY FROM 12 TO 1AM
Guest Post by Zazie from Tadam Studio! Zazie had already written about her trip in scotland hereici.
24 hours in Venice, to meet Chloe and Max for the Biennale, we discovered the wonderful city on the canals.
Whilst walking ever further away from the throngs of japanese paparazzi and fake gondoliers, we came across a Lost Paradise.
We'd heard about this place, our friends had murmured the name, so when we walked past at 10h30 we booked ourselves a table canalside. I spent two hours waiting with impatience to eat there. I nearly missed the dog on the gondola that sailed by, the neatly arranged wellington boots on the private water entrances, the hanging washing and the gondola fire brigade. But that was just too beautiful to miss.
Never has a restaurant so well worn it's name.
A little paradise lost in the ochre and red reflections, we hide under a parasol from the midday sun.
The waiter brings us water and asks us what we'll be having, our answer, everything, so we put our trust in him.
At the table next to us, the chef is preparing vegetables close to his clientele rather than hiding in the kitchen. Apparently everything is in order. Our starter arrives, a plate of antipasti, perfect, Baccalao Mantecato (a creamy preparation of cod) and small fried crabs. They tell us that these are fished around Venice, and are only found here. Small and fragile, you can bite through them. Delicious, but 3-4 suffice. Served with polenta, my peché mignon, I've found paradise. More and more people start arriving and a small queue starts. Booking a table was a good idea.
The the holy grail arrives: a parmesan wheel. Simple spaghetti (but this is italy) are cooked in a wheel of parmesan, in front of us.
It ends up being more parmesan than pasta, but I can't get enough, and am ready to lick my plate.
The plane is leaving in a few hours, so we pay the bill and hop on a Vaporetto through the canals of the beautiful Venice.