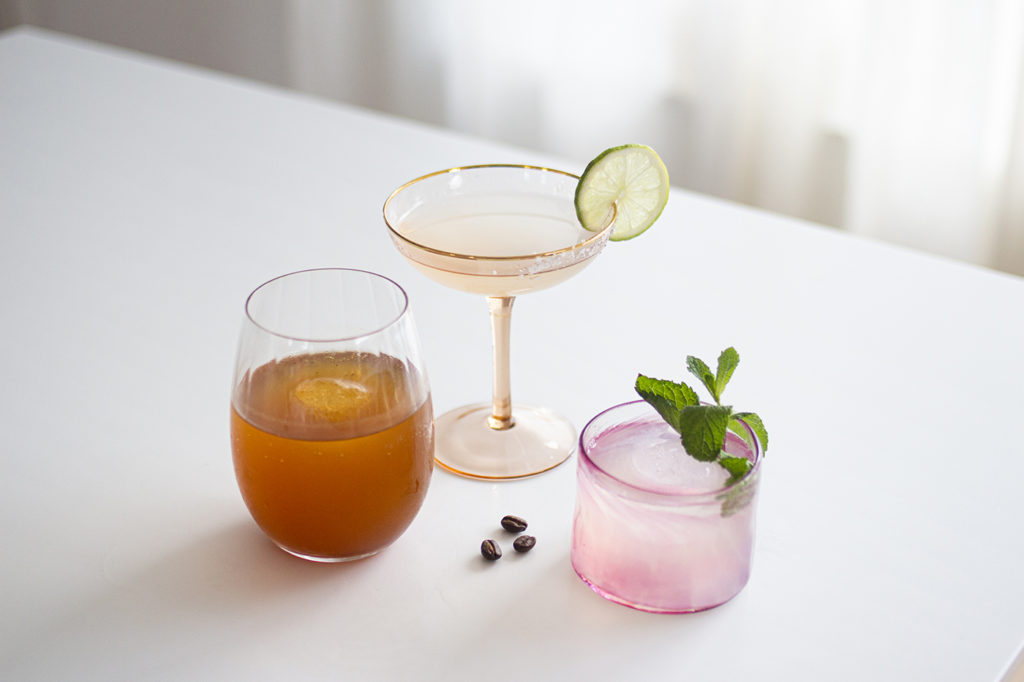 On Wednesday, I had the chance to invite Thomas Timmermans, elected best bartender of Belgium in 2019, to do a live class together with me on Instagram.
Today, Thomas is above all a Cointreau ambassador, a brand with more than 150 years of history and experience. The perfect opportunity to prepare together a Margarita – one of Cointreau's iconic cocktails and my personal favorite – but not only. We also made a Cointreau Mule – simple as it can be -, and a Cointreau Christmas Brew with coffee, ideal for the holidays.
It was fun, super easy, and I learned a lot of little tips! If you missed the live show, you can watch it again here.
And now, let's get to the cocktail recipes!
The ingredients for 1 cocktail:
The authentic Margarita by Cointreau
– 5cl of White Tequila
– 3cl of Cointreau
– 2cl fresh lime juice
– 1 small plate with fleur de sel
– a shaker
– ice cubes
– Fill most of the shaker 3/4 full with ice cubes.
– Pour the tequila, Cointreau and lime juice into the small part of the shaker.
– Using half a lime, wet half of the rim of the glass, and turn it gently in fleur de sel to create a "salt rim".
– Assemble the two parts of the shaker, and shake it up!
– Pour into a margarita glass, taking care to leave the ice cubes in the shaker, either by using a shaker strainer or by stacking the two pieces of the shaker (technique explained in the live).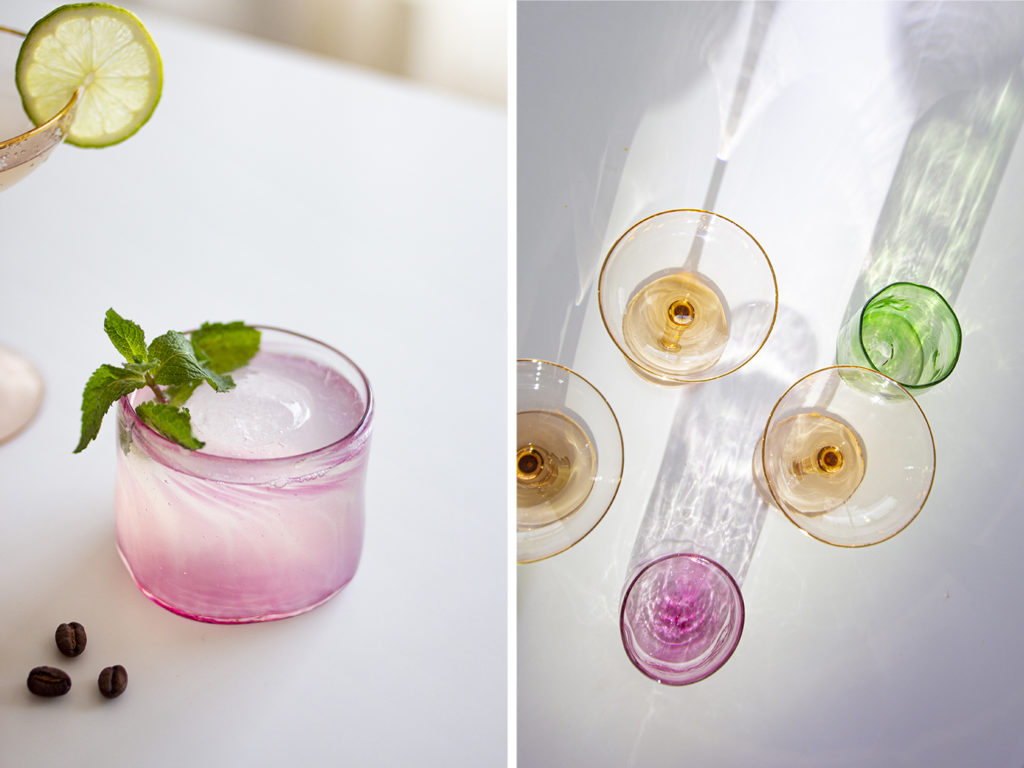 Cointreau Mule
– 5cl of Cointreau
– 1cl fresh lime juice
– 10cl Ginger Beer
– fresh mint
– ice cubes
– Fill a low ball glass with ice cubes.
– Pour all the ingredients into the glass.
– "Tap" the branch of mint on your hand, then garnish the glass with the branch
(Pink glass in the picture by Kuun Design)
Cointreau Christmas brew
– 5cl Cointreau
– 5cl cold coffee
– 5cl Indian tonic
– An orange and coffee beans for the garnish
– ice cubes
– Fill a high ball glass with ice cubes.
– Pour all the ingredients into the glass.
– With a peeler, take a large piece of orange peel. Fold it in half (peel outwards), aiming at the inside of the glass, to release a few drops of orange oil from the skin.
– Garnish with three coffee beans ☕️