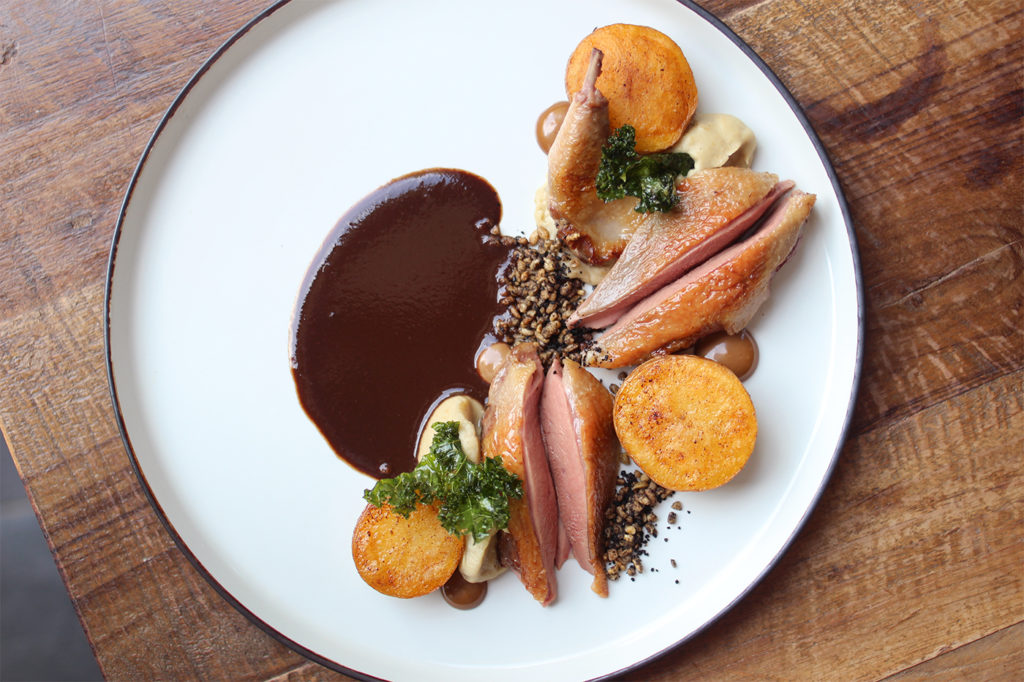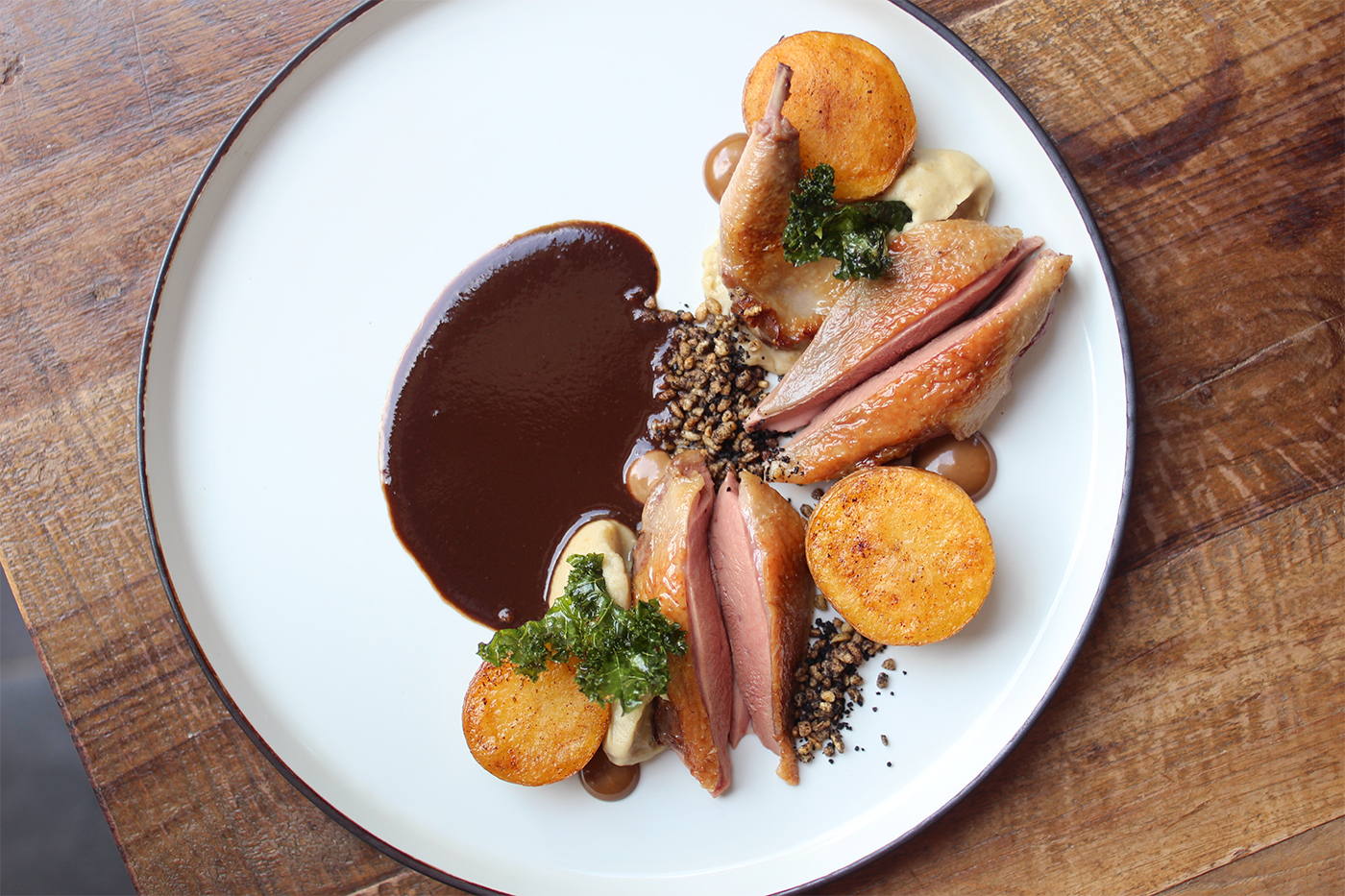 our favorite restaurants'
christmas menus
for this seasons's
holiday dinners
This year, we'll be celebrating Christmas in small groups. Not only we're not super thrilled about the idea, but the perspective of spending the whole day cooking for only 2 to 3 people is making us doubt a little.
Restaurants are not about to open again anytime soon, and we'd still love to support them as much as we can. So an idea came to mind – quite an obvious one to be honest. We'll order our Christmas menu at our favorite restaurants this year.
Perfect, that's settled then.
But we still have to choose which one.
We've made a list of our favorite Christmas menus, made by our favorite chefs, available for you this year.
The ball is in your court.
Barge
5 courses menu / 55€ per person
– Beet rose, labneh, vinaigrette
– Ondeval salmon trout marinated in Bay leaves
– Roasted scallops, Jerusalem artichoke, hazelnut butter
– Smoked hill pigeon, spelt risotto
– Yuzu tartlet, meringues.
-> to be ordered before December 15, by email to noelbarge@gmail.com. Pick up on December 24th between 10am and 1pm.
-> More information about their complete offer and here.
Le Tournant
Menu 3 appetizers + 4 courses / 75€ per person
– Three appetizers
– Half Bellevue lobster and homemade mayonnaise
– Home-made semi-cooked Kortrijk foie gras, fruit and vegetable caramel pickles
– Quail stuffed with figs and mushrooms, pear poached in wine, gratin dauphinois and seasonal garnish
– "Comme un Javanais" chocolate and coffee
-> to order here until December 21st. Delivery on December 24th all over Brussels and surroundings, or pick-up at the Tournant on December 24th from 3pm to 6pm.
Humus et Hortense
4 courses menu + 3 mignardises / 62€ per person (all December)
– Ceviche-Christophine, black radish and rapeseed – Beet canneloni, red fruits and oxalis
– Lacquered cauliflower, onion croquette, roast potato
– Savoyard biscuit, Jerusalem artichoke, Van Dender Chocolate
– 3 mignardises
-> to order online here before Wednesday at noon, pick-up at the restaurant on Fridays from 4pm to 7pm and Saturdays from 9am to 3pm
-> also drinks and bites packages, and wine and cocktail pairings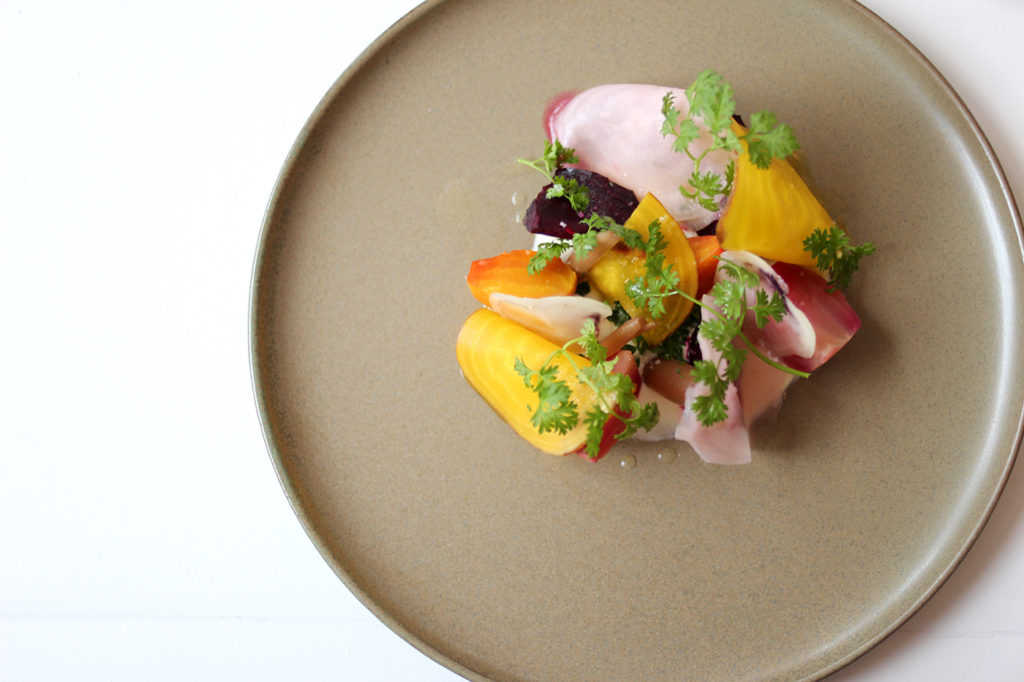 Racines
4 courses menu at 65€ pp or 5 courses* at 85€ pp
– Seafood and Sicilian red prawns in slightly spicy papillote
– Rustic brioche, fresh black truffle, buffalo taleggio, celery root sauce
– Traditional homemade tortellini from Modena, capon broth
– Guinea fowl stuffed with sage, sausage and pistachio, morel sauce, mashed potatoes with double parmesan cheese from brown cows, aged 72 months
-> online orders here, while supplies last (100 menus available), pick up at Racines on December 23rd
-> other packages and new year's menu here.
Isabelle Arpin
4-course menu + madeleine / 80€.
– scallops, vodka, caviar, creamy smoked eel
– Pebbles of foie gras, soy with orange blossom, wild herbs garden
– Belgian Sole, glazed with shellfish broth, young vegetables and oyster muslin.
– Brown biscuit, creamy chestnut, blackcurrant, candied chestnuts.
– Madeleine
-> available from December 23rd to 26th, here.
Noordzee – Mer du Nord
Noordzee offers an à la carte menu, specially made for the holiday season. Of course, you will find their famous shrimp croquettes, but also appetizers, oysters, seafood platters, fish and seafood dishes.
-> The whole menu for the festive season, here.
-> Orders exclusively by phone at 02/513 11 92, until December 22 for Christmas and until December 29 for New Year.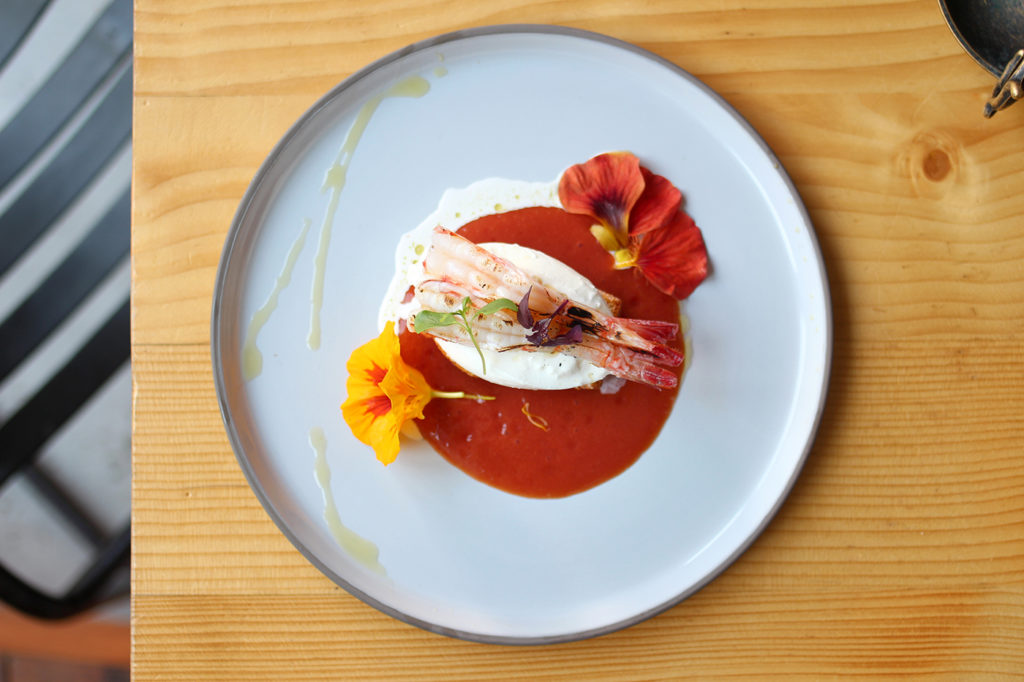 Hors Champs
4 courses menu with choice / 55€ per person
– Roasted scallops, fermented garden gourd mayonnaise, preserved pumpkin hummus
or
– Bison pickled with spices, potato salad and fresh anchovies, winter radish —
– Walter's shellfish soup, Langoustine ravioli
or
– Vélouté of cabbage with maquée, candied bacon from the Cuvry farm and tangy condiments
—
– poached sustainable fishing fish, black pudding and seaweed crisp, roasted bones juice, "Graine de Curieux" lentils, seasonal vegetables
or
– Roasted game (depending on the hunt), full-bodied juice, wood-fired sausage, apples and Gembloux red cabbage
—
– Winter mignardises
-> Place your order discover the rest of the menu, here.
-> pick-up in Gembloux and Brussels, December 24th from 11am to 4pm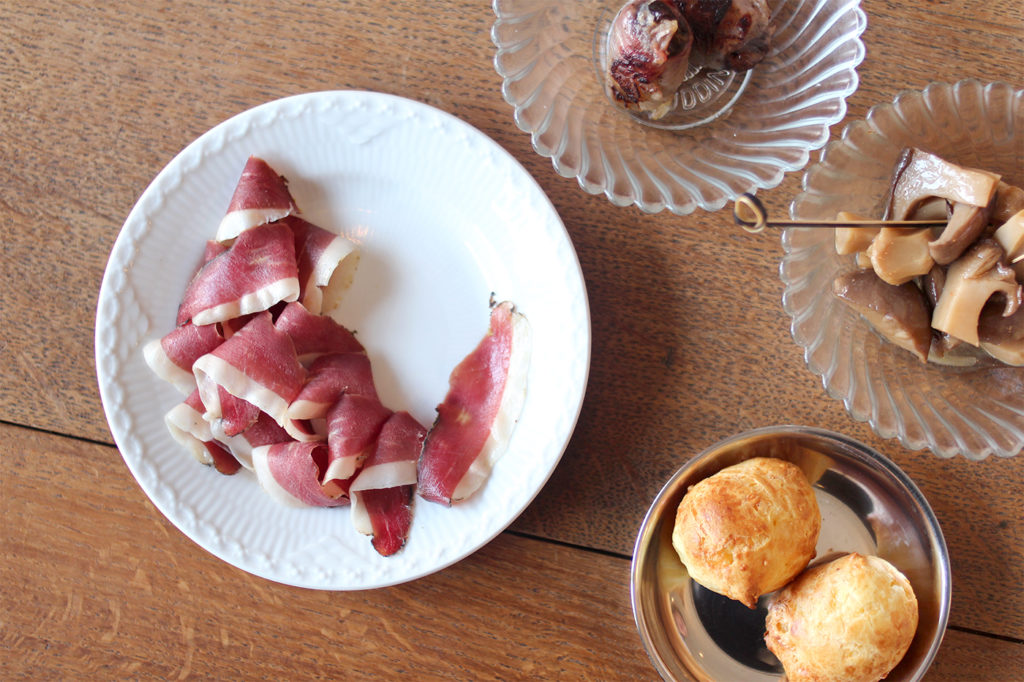 Fauvette
4-course menu + appetizers / 55€ per person. *Cheese +10€.
– Home made duck foie gras marbled with brioche and quince confit
– Puff pastry of scallops, white butter with citrus fruits
– Quail stuffed with dried fruits and gratin dauphinois (with extra black truffle: 20€)
– Ripened cheese by Julien Hazard*
– Chestnut, tangerine and almond cake
-> Closing of orders on December 20th or when the limit is reached, pick-up or delivery on the 24th, 25th and 26th between 10am and 1pm.
-> Orders by phone at 0477 666 727
Maloma
Menu 4 services / 65pp, *menu 5 Services / 75€ pp
– Winter tartlet: pumpkin mousse, calisson, PDO smoked Ricotta and tartufatta
– Freux trout in gravlax, pickles and fermented vegetables, lemon caviar, smoked trout mousse, hazelnut crumble from Piedmont, green ravigote sauce.
– *Roasted Norman scallops, Jerusalem artichoke mousse, coral and lobster bisque (only in the 5-course menu).
– Roasted doe fillet in pistachio crust, small vegetables glazed and smoked with Douglas fir, Anna potato, Diane sauce
– Maloma Christmas cake, dark chocolate, Tonka and hazelnut praline.
-> Orders by mail before December 21st at 11am at maloma.comptoircommande@gmail.com
-> Pick-up on December 24th from 10am to 4pm at Maloma and delivery in Brussels from 11am to 4pm (+ 5€).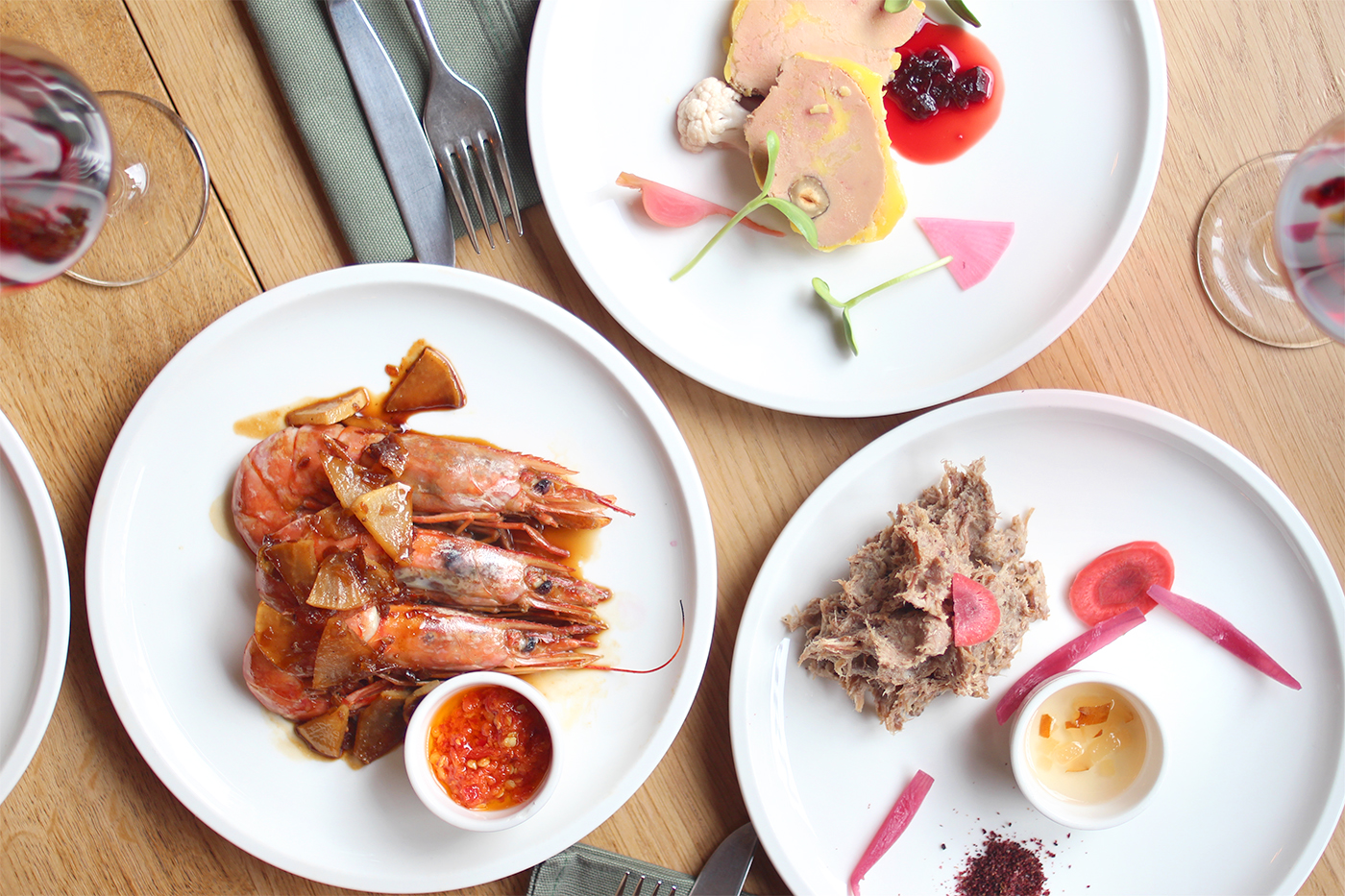 Angie's Kitchen
4 courses menu with choice / 35€ pp, minimum 4 persons
– Artisanal smoked salmon, whipped lime cream
or
– Ravioles with truffle, parmesan cream with lime
or
– Butternut ravioli with sage and lime cream
—
– Meatloaf with fresh oregano and olives, oven-roasted seasonal vegetables and bintjes puree.
or
– Lasagna of butternut and broccoli, ricotta, basil, pine nuts and homemade passata
—
– Chocolate and walnut brownie
or
– Christmas morning banana bread
-> available from December 18th to 24th from 4 persons, orders 3 days in advance, orders close on December 20th. Delivery +10€.
-> orders to hello@angieskitchen.be or 0472 50 72 53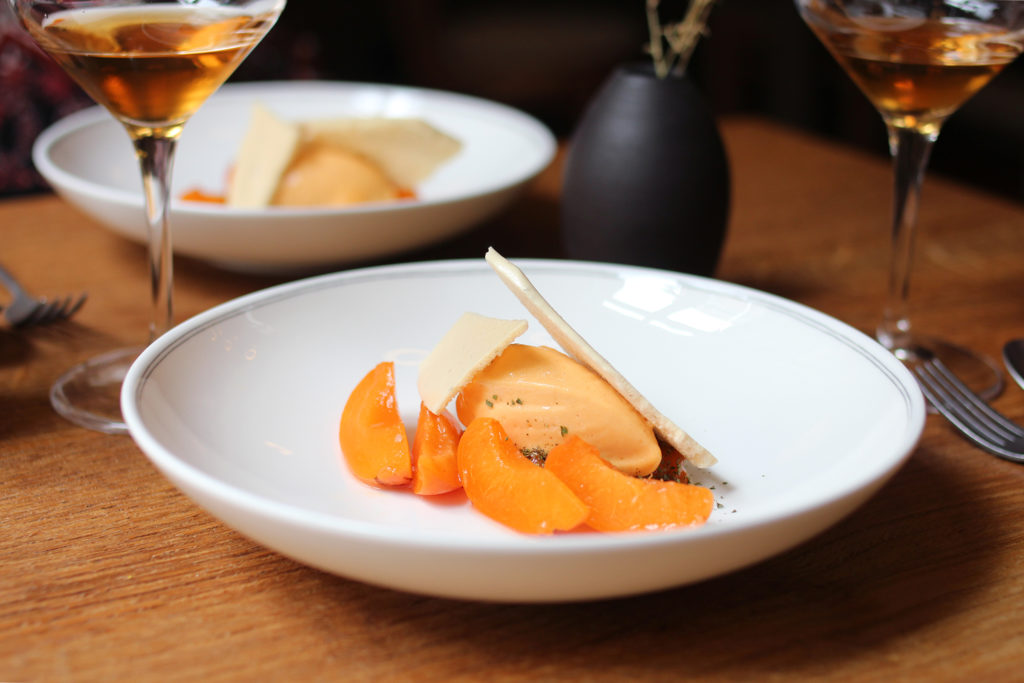 Restaurants we'd really want to try !
Ventre Saint-Gris
4-course menu / 45€, with cheese +10€.
– Southwestern duck foie gras terrine, mango chutney, onion confit with Monbazillac, briochette
– Open lobster ravioli, mushrooms, Asian bisque – Poultry ballotine from Gers with truffles, potato and celeriac millefeuille, butternut, braised chicory, full-bodied juice
– *Selection of 3 cheeses, black cherry jam, walnut bread (+10€)
– Chestnut-orange cake
-> Order at info@ventresaintgris.com before December 20th. Withdrawal on December 23rd and 24th between 9am and 3pm.
Traiteur de la Villa Loraine
3-course menu, 70€ pp
– Sea bass tartar with caviar and watercress
– Bresse poultry supreme stuffed with truffles, salsify, Albufera sauce
– cake of your choice
-> Orders at traiteur@villalorraine.be or by phone at 02 511 44 83
-> Last orders Tuesday, December 22nd at 6pm, pick up on December 24th at La Charrette Sicilienne (Chaussée de Waterloo 978)
-> complete offer and à la carte dishes here.
Belga Queen
The Belga Queen has a special menu for the holidays, with a selection of foie gras, caviar, seafood platters, Christmas cakes and Champagne!
-> complete offer here
-> Orders at info@belgaqueen.be, before December 22nd. Pick-up on December 24th between 2pm and 6pm, or delivery (+10€) at 20km around Brussels.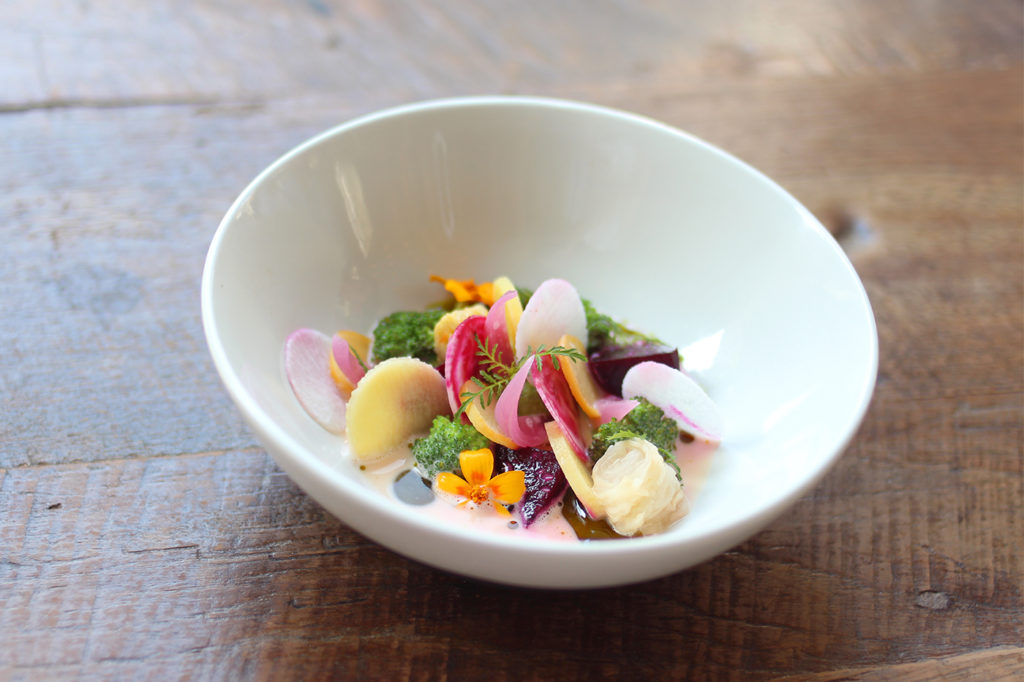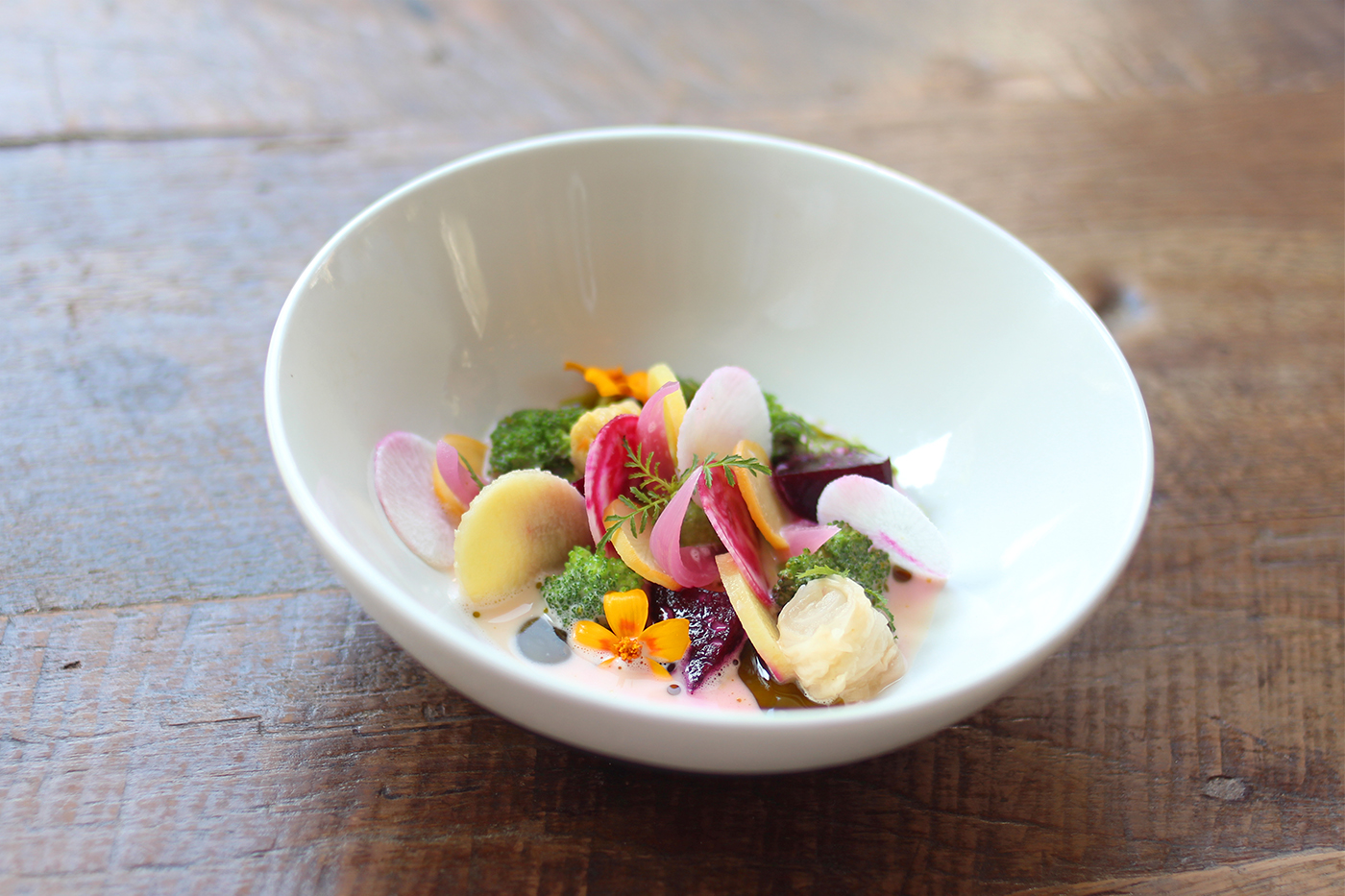 Ebullition
A la carte menu available here with delicious dishes such as a Jerusalem artichoke velouté with foie gras (6,50€), a ballotine of farm chicken with crayfish (17€) or scallops in passion fruit tartar (15€).
-> orders by mail to info@ebullition.eu or by phone at 02 652 22 53
-> closing of orders on December 21st, withdrawal from the workshop on December 24th
Dans la Forêt
Great à la carte menu also available here. A few examples: Brabant pheasant supreme, chicory (23€), sashimi of Scottish Label Rouge salmon heart, wasabi foam, green apples (6,50€ per 100g), scallop carpaccio, roasted hazelnuts, calamansi, slices of Perigord truffle (22€).