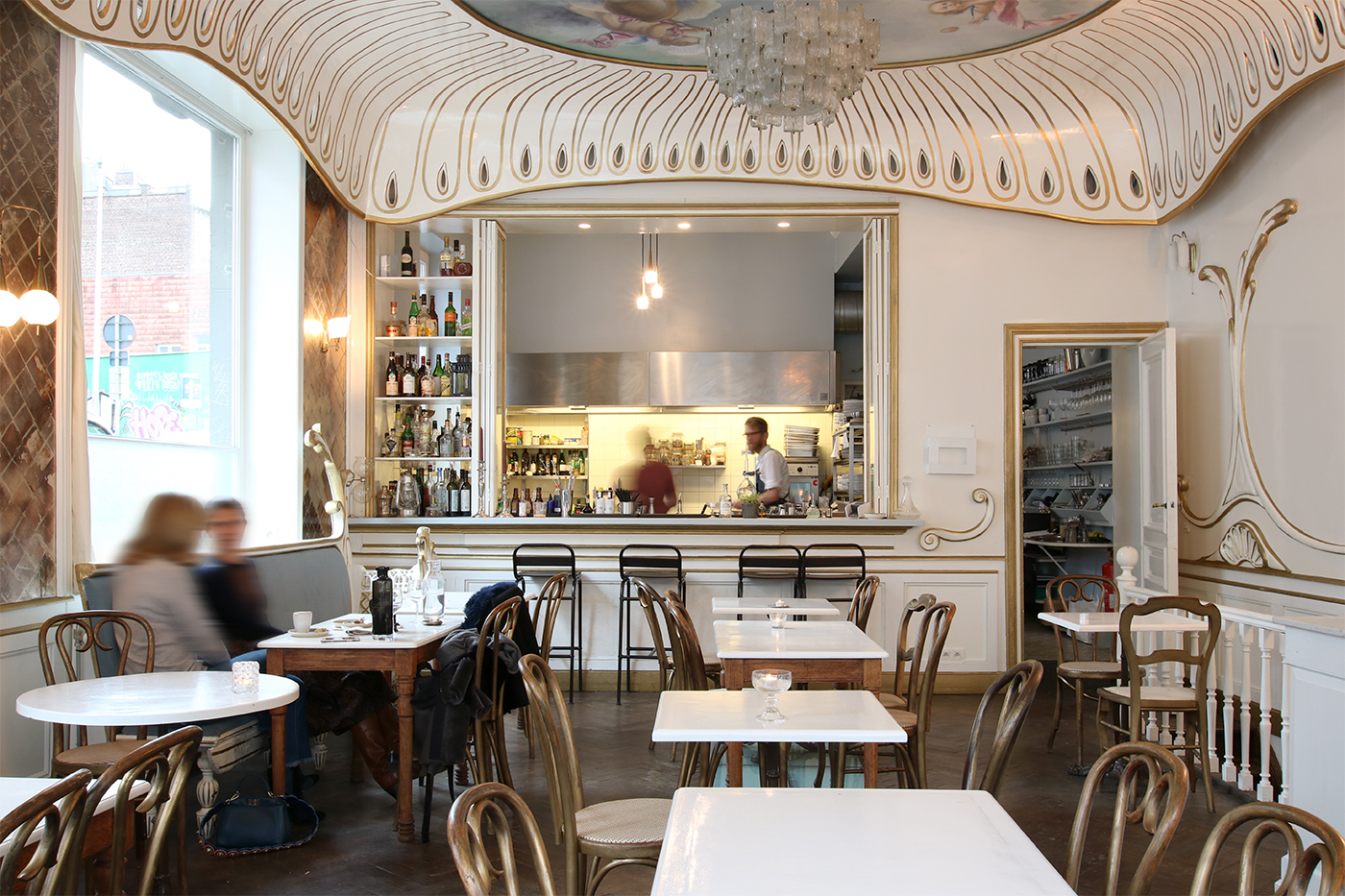 2 RUE DE VERGNIES, 1050 IXELLES
+32 474 65 37 06 – SITE WEB
from wednesday to saturday from 6pm to 11pm
and thursday to saturday  for lunch from 12 to 2:30pm
First opened in 2013 in the Sablon caves, Hortense had everything of a speakeasy and the word quickly spreaded around Brussels. Back then, no sign but a hidden passage leading to a brick cave hosting one of the most intimate cocktail bars, totally invisible from the street to the naked eye. Smoked, sour, bitter or even plant based ; everyone agreed on Matthieu's cocktails.
In the beginning of 2017, Hortense crosses a new line by moving out of the Sablon and taking over La Mercerie. Spirits, candles and succulents have taken over the shelves where faded pink ceramic flowers use to stand. No more pink nor light blue here, but golden shades and candles everywhere, and an open kitchen from which we can now see Matthieu preparing his cocktails.
But this new venue also marked the birth of Hortense & Hummus, a collaboration between Matthieu Chaumont at the bar, and Nicolas Decloedt in the kitchen, creating together a new type of restaurant.
Nicolas works around a seasonal tasting menu, completely plant-based, perfectly matching Mathieu's mixology work. In the plates, the dishes look like rainbows, and every bite is a flavour explosion. Nicolas' signature crackers, made with old varieties of wheat, are served with pumpkin humus and purple salsify. The first course or the tasting menu (3 courses lunch for 23€) we had was a combination of colourful beetroots, raw cream and chervil. Fresh, beautiful, and delicious. The main dish, roasted radicchio with shiitake mushrooms and smoked broth, had us think of a meat dish. We finished on a sweet note with a butternut panna cotta, pumpkin ribbon, Sichuan pepper ice-cream and biscuits. An all-plant-based meal, as gourmet and hearty as it gets.