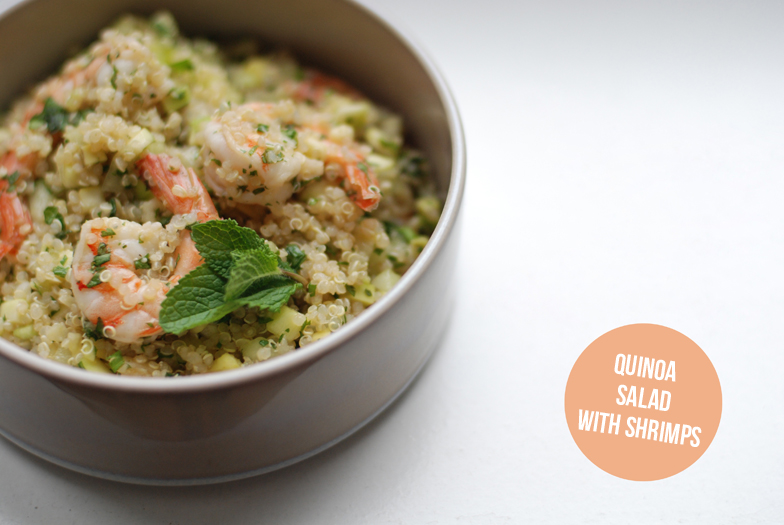 It's a really really good and really easy recipe, very colorful, and usually perfect for summer. (let's just pretend as if it wasn't pouring outside.)
For 4 people
– 200 gr of quinoa
- 2 garlic cloves
- 1 bunch of fresh cilantro
- 1 bunch of fresh mint
- 1 small cucumber
- 1 ripe avocado
- 1 zuchini
- 250 gr of shrimps
For the dressing
– 2 limes
- soya sauce
- olive oil
Shell the shrimps and let them marinate with garlic and olive oil if you have some time ahead. Rinse then cook the quinoa, then rinse it with cold water. Cook the shrimps with olive oil and lots of garlic, then keep aside. Dice the cucumber, the zucchini and the avocado in small cubes. Make sure the avocado is ripe. Slice the cilantro and the mint leaves, and prepare the dressing with olive oil, lemon juice (or lime juice) and the soya sauce. mix everything together and it's ready!