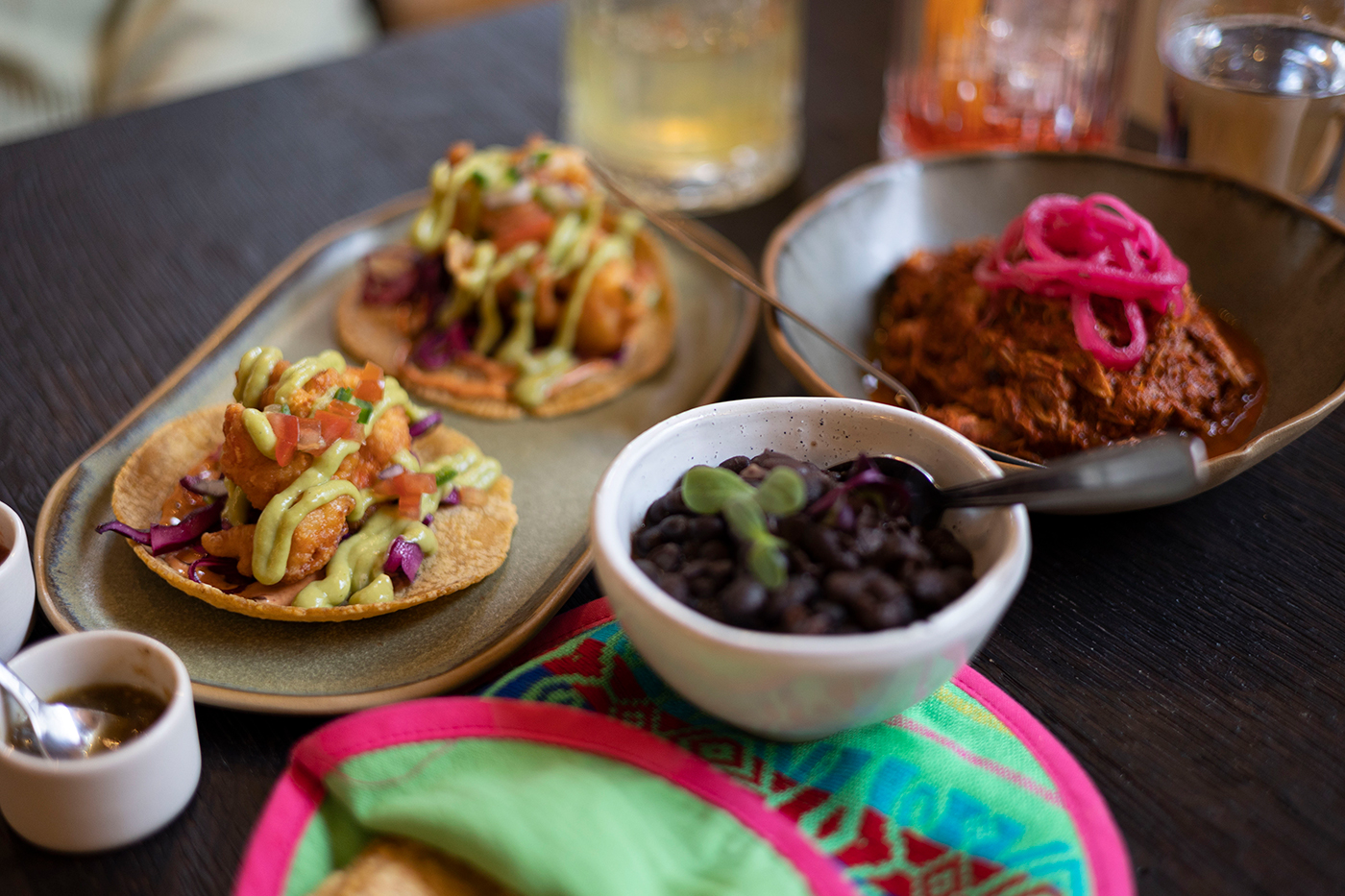 85 rue américaine
1050 Ixelles
Tue: 6-10pm
Wed-Fri: 12-2pm & 6-10pm
Sat: 12pm-12am
bookings – 0474 35 62 29
instagram
Small plates to share: 8,50 – 21€
Cocktails: 12- 13€
The first time we tried Verigoud, it was for lunch. We were in the middle of opening our Christmas popup show and launching our very own collection, and we gladly welcomed our cocktails with Mezcal.
Verigoud is the latest hotspot opened by Lakhdar. It's a Mexican restaurant (and not a travel agency) located in the heart of Chatelain. Why it's important ? Because Mexican food-wise, we'd been waiting for such a venue for a while in Brussels. With the base of authentic Mexican cooking – corn-made warm tortillas, cochinita pibil, flawless ceviche – paired with a curated selection of mezcal-based cocktails, tequila shots and wines and served in a sober yet beautifully designed setting.
The type of all-in-one success we often own Lakhdar. No compromise here, everything it good and to eat and beautiful to look at.
We started off with delicious shrimp tacos (14€), served with three little homemade sauces, from easy to extra spicy. We continued with cochinita del pibil (18,50€), which were thoroughly approved by Celine, a true expert in the matter. All served with a ceviche acapulco (18€) and smoked eggplant tostadas with peanut sauce (10€). And though Mezcal might scare some of us, the cocktails we enjoyed were both easy to drink and perfectly balanced. So much that they made us order two more, without realizing time had passed by – which is, in my opinion, exactly what should be expected from a restaurant.
But why Verigoud? According to Lakhdar, it's the local signature ending all formal emails in Mexico. An anecdote that he owes to Amandine, a Belgian-Mexican cheffe, who created the menu with their chef Alang, who used to work at Old Boy. A bit like our "sincerely", but fresher, just like his restaurant which has already become a favorite.