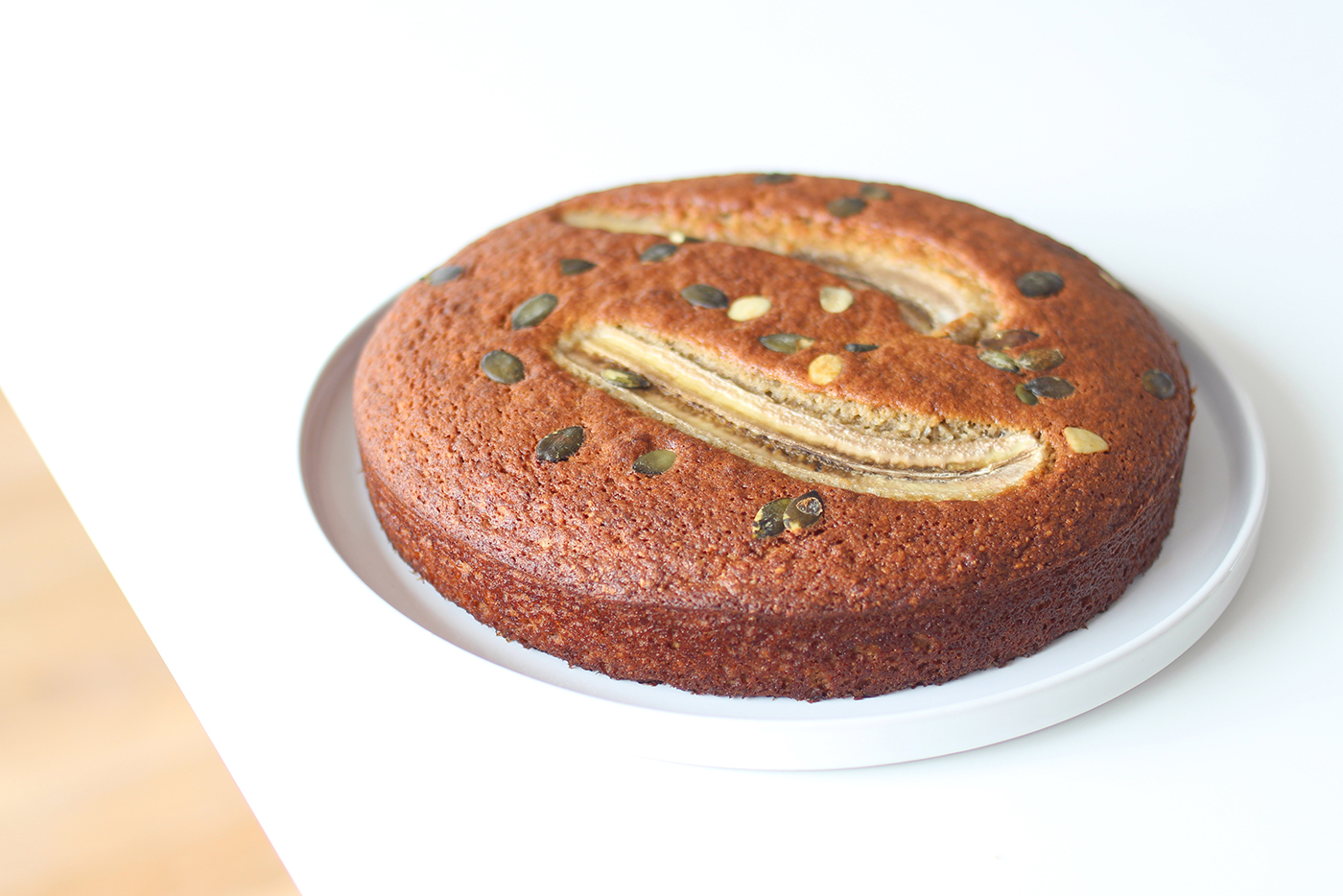 4 ripe bananas + 1 to decorate
3 eggs
1tsp baking powder
150g cane sugar
100g almond flour
100g whole rice flour
1 tsp vanilla extract
115g melted coconut oil
1 tsp fresh grated ginger
½ tsp salt
Charlotte Collard is the girl behind a stylish Instagram feed, combining fashion photos and healthy kid-friendly recipes to perfection. She also has three kids of her own, which doesn't stop her from anything she sets her mind to – whether it is a 20-year long career in modeling or being a tv host cooking with the most renowned Michelin starred chefs. We could easily hate her if she wasn't just the sweetest person in the world.
Today, she shares with us her already famous banana bread recipe, which you have been asking for over a week now, ever since I posted it on Brussels' Kitchen's Instagram stories. Well there you go.