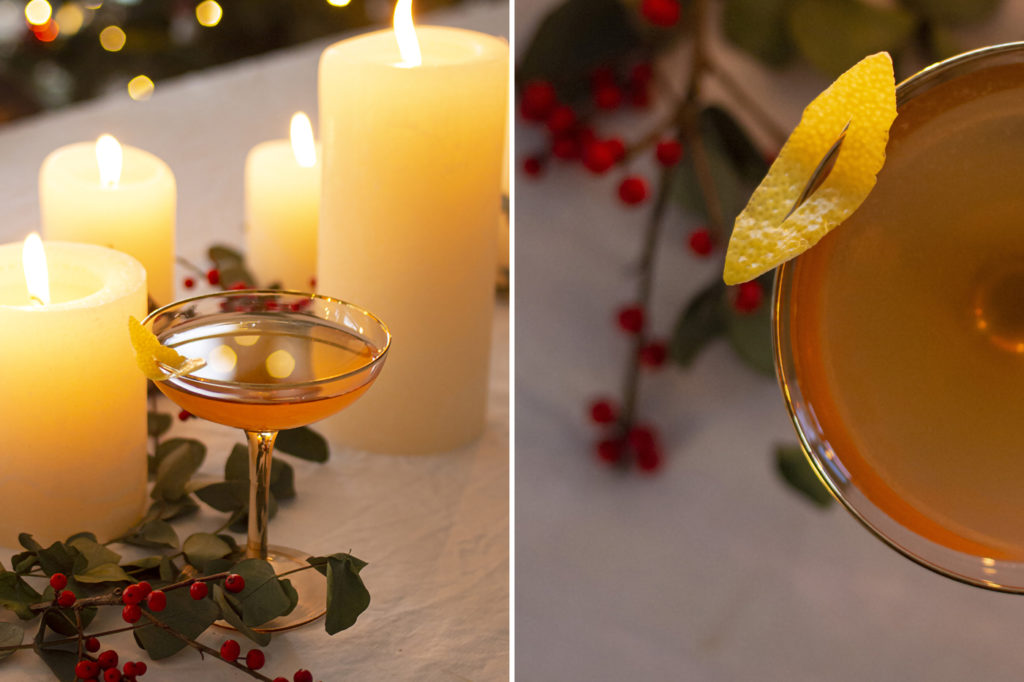 Here is the recipe of the famous "Sidecar" cocktail made with Cointreau, Rémy Martin cognac and lemon juice! 🍋 It's so easy to make. We even made you a little video.
For 1 cocktail:
– 3 cl Rémy Martin 1738 Accord Royal
– 2 cl Cointreau
– 1 cl of lemon juice
Fill the shaker with ice cubes, pour all the ingredients and shake! Strain and serve in a cup. Garnish with a lemon peel.
Tempted to try? To be 100% honest, we were a little bit afraid of the strong side of Cognac in this cocktail, but no way! We loved this Sidecar which is super easy to drink, fresh, super pretty and super easy to make ✨ 🍸