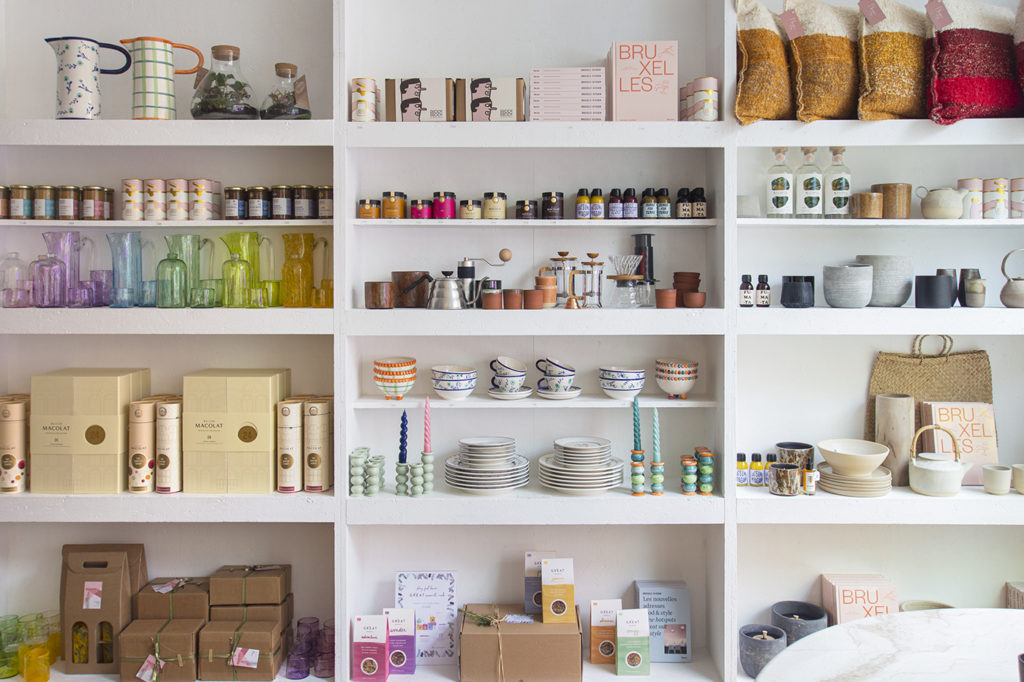 Together with the team, we have concocted THE perfect Christmas wishlist to avoid the annual Christmas shopping anxiety.
The workaholic, the foodie cousin, your vegan sister, your embarrassing uncle, your brother's new boyfriend or even Grandma and Grandpa, it's all there. We've created the perfect list for each member of the family.
And the good news is that we've put it all together for you in a one-stop-shop 👉🏻 Our Christmas popup shop ✨🎄
See you this Wednesday, December 15 through Sunday, December 19 for our last week of opening!
294 chaussée d'Ixelles, from 11am to 7pm and on Sunday from 11am to 5pm.
For the workaholic
To help the workaholic in the family survive her days, consider giving her the complete kit to make the best coffee at home. Among the great products from Belga & Co: the famous French Press (two sizes, 125€ and 140€), the most elegant Japanese kettle (50€) or an amazing Aeropress (35€). And to enjoy all this, there's nothing like the beautiful ceramic cups of Alyssia Belloso (from 20€ to 25€).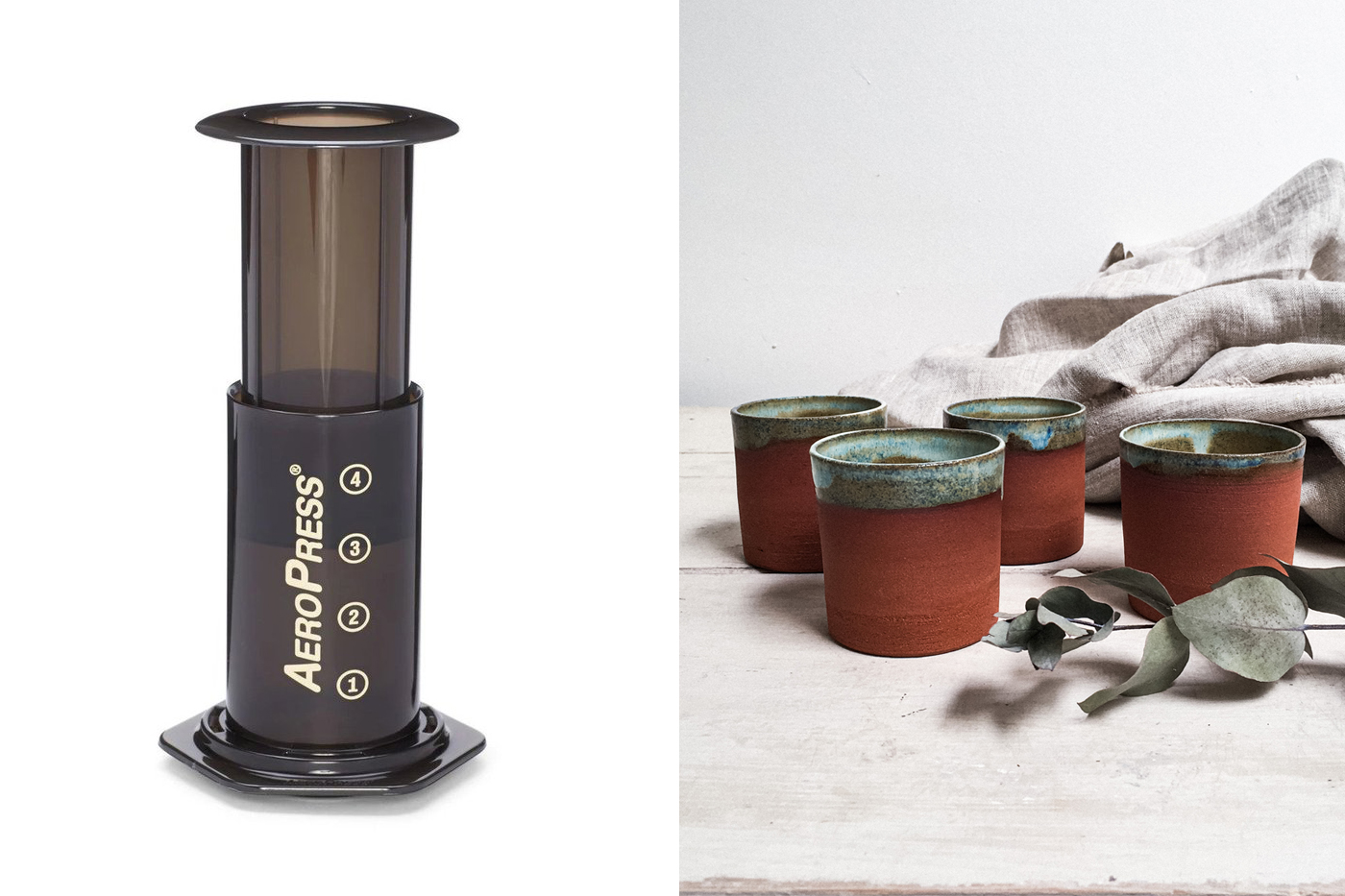 For the vegan sister
To please her without risking an endless debate, we've got just what you need. Great's granola, savory or sweet (6€ for a pack), to crisp up all her dishes. Nouree's Chicoree (6€ and 8€), the perfect caffeine-free alternative for a warm, comforting drink, a real cuddle. Still looking for more? Throw in the inevitable Gimber (21,95€ fro 500ml, 24,95€ for 700ml), a 100% ginger drink with its book of endless recipes for cocktails, lattes and tasty dishes.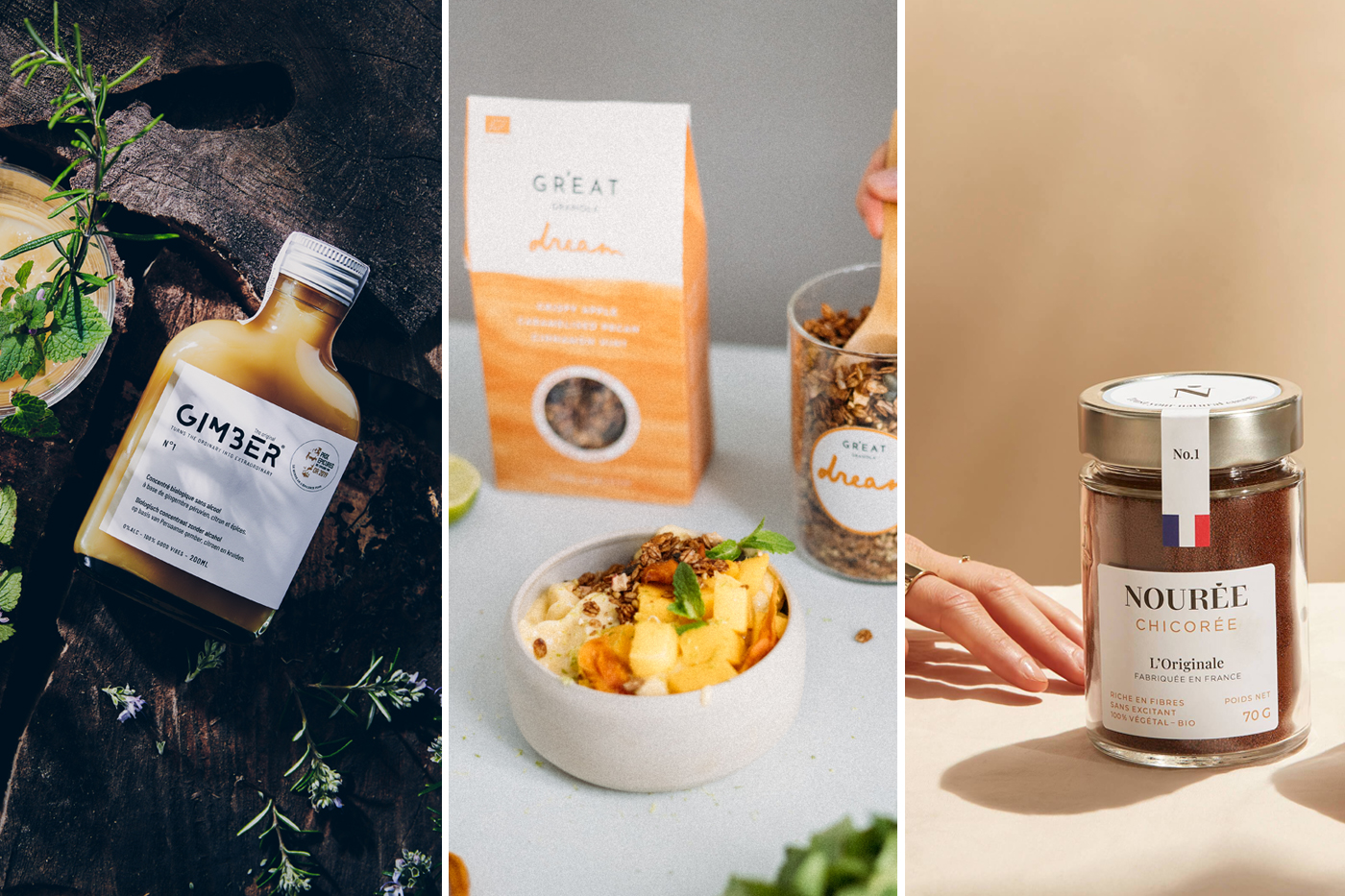 For the teens in the family
A solid UMAI shaving cream (14€) for Louis and his budding beard, Laure Derrey's scrunchies (15€ – 17€) made with fabric scraps from luxury houses for Marie or Prescription Lab's super oils and serums for both their fragile skin (from 26€ to 28€). And there you have it. Ok, who's next?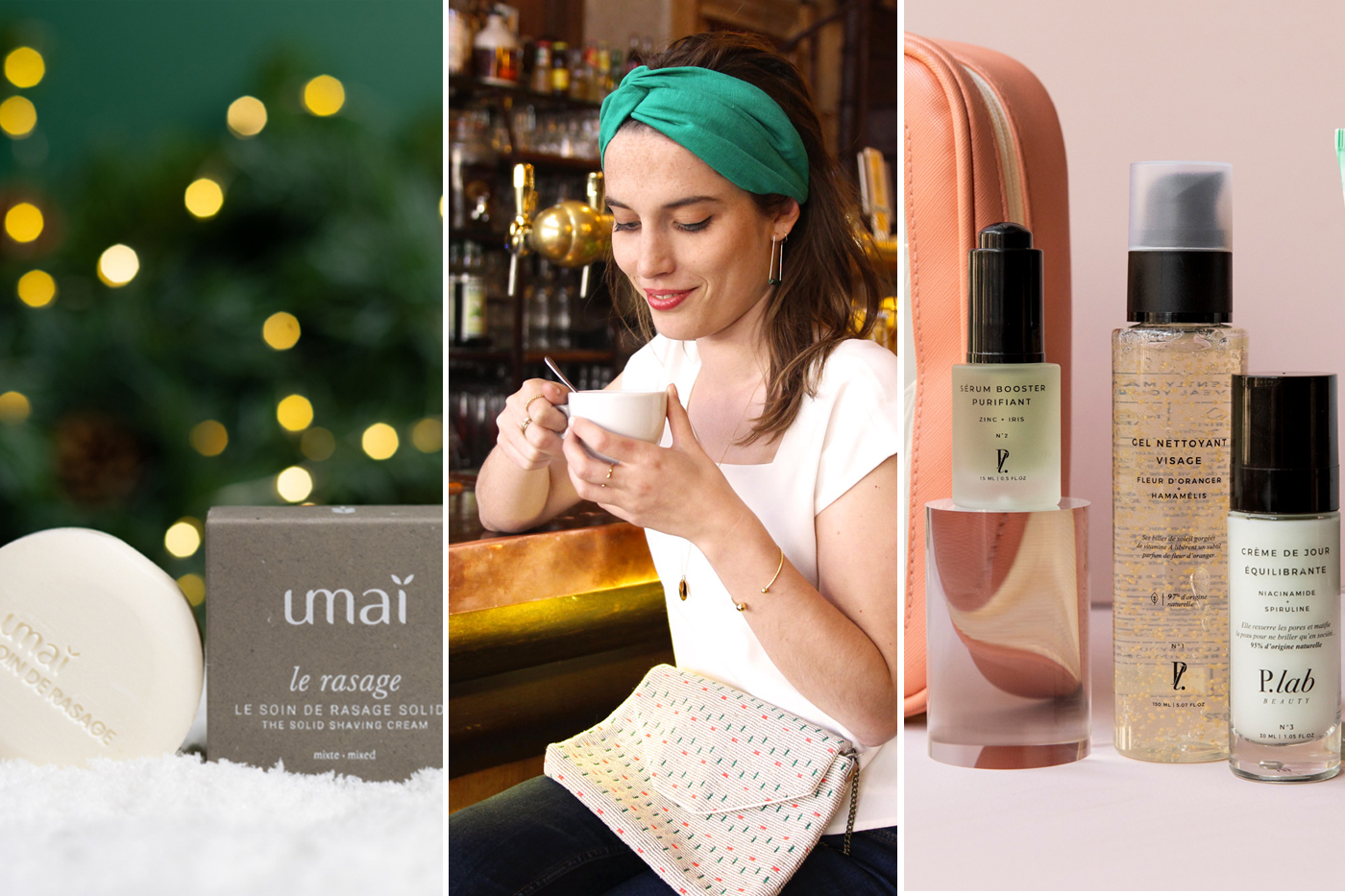 For the Design Freak
For your cousin whose living room looks like an AD design magazine, ultra demanding and almost impossible to satisfy, we have exactly what you need. The travertine table designed by Kolu Design cut to perfection in Florence (3500€), or the trio of round mirrors from LULU.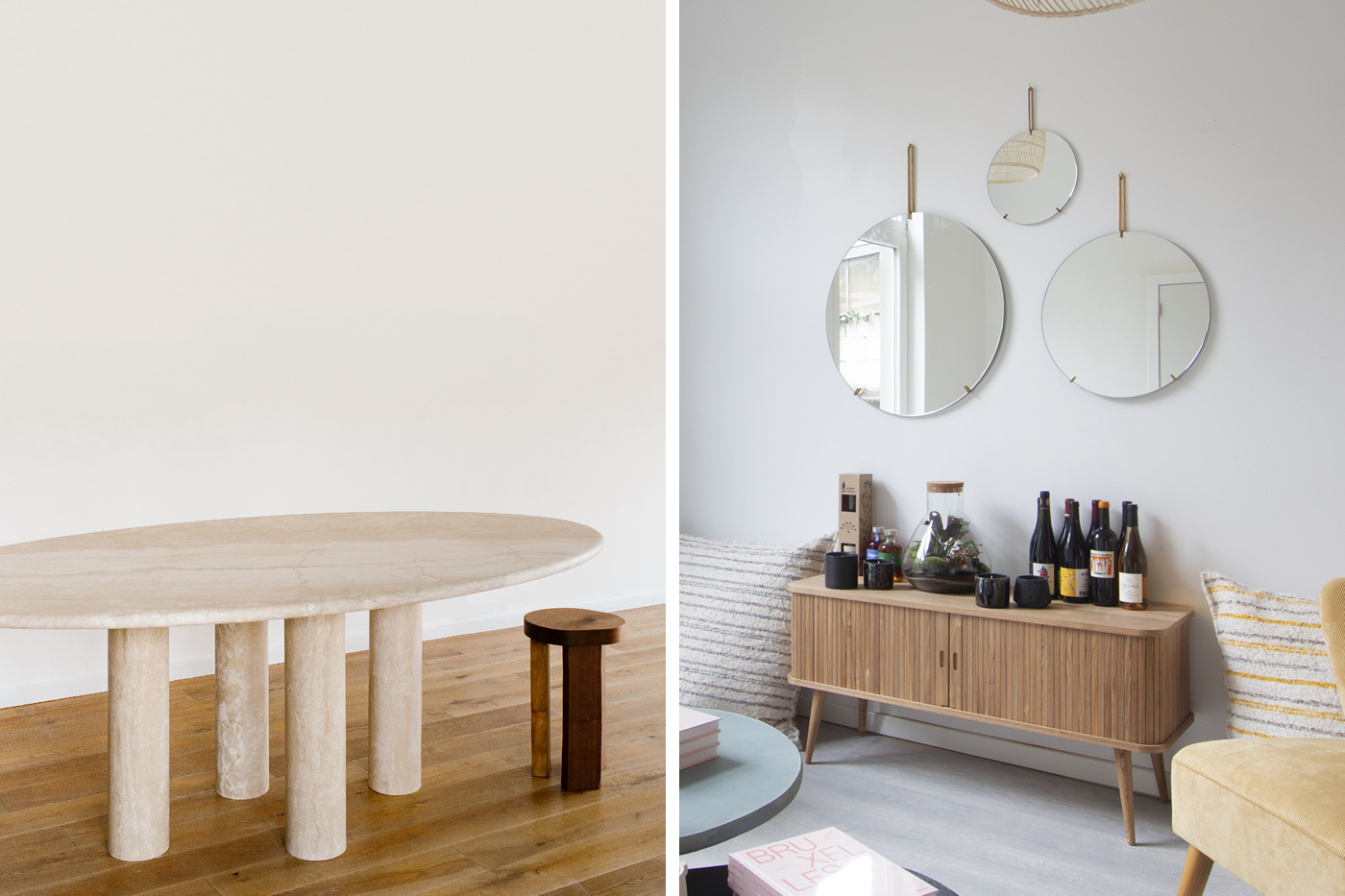 For your food-addict brother
Your brother only eats, or posts pictures of what he eats? We have the best of the best in our shop: the brand new Buddy Buddy spread with cinnamon roll for breakfast (11,90€), the torture pack of Swet hot sauces to spice up his dinners (25€) or the boxes of Macolat chocolates (13,50€ for 100g) to pair his coffee.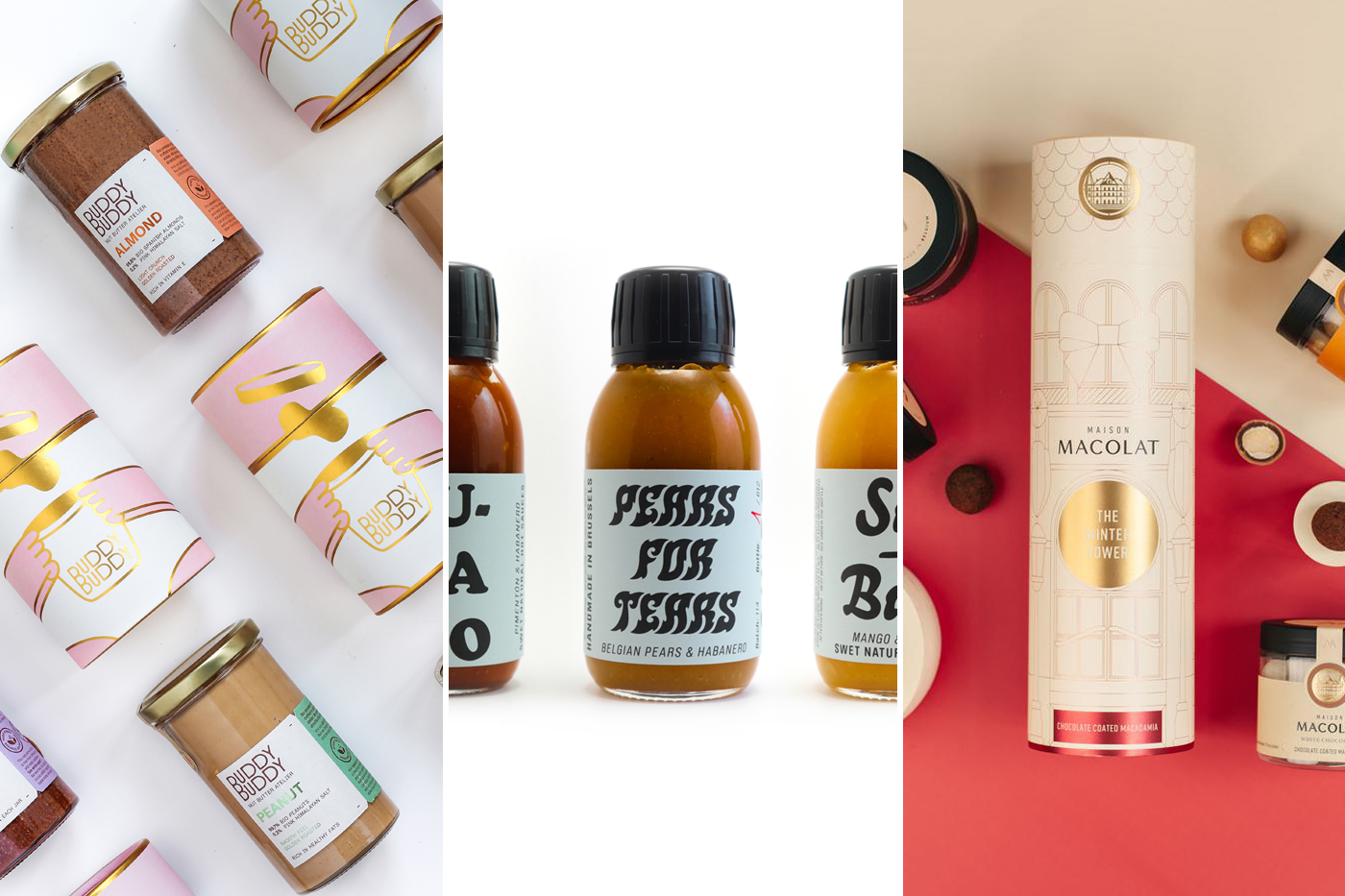 For Grandma & Grandpa
For the pillars of the family, you need a gift just as unforgettable as they are. Our idea is to spend some quality time with your family guided by Colleen, tea sommelier, in her home or in yours to discover the universe of exceptional teas (69€ for one person, 210€ for 6 people), during a few hours. The beautiful Pollen dried flowers (15 to 20€), timeless and full of color, will have a central place at the family table. And to finish, the beautiful Booboo Pirate hats (50€) and scarves (70€) in super soft angora, will be the best allies of Grandma and Grandpa during every walk this winter.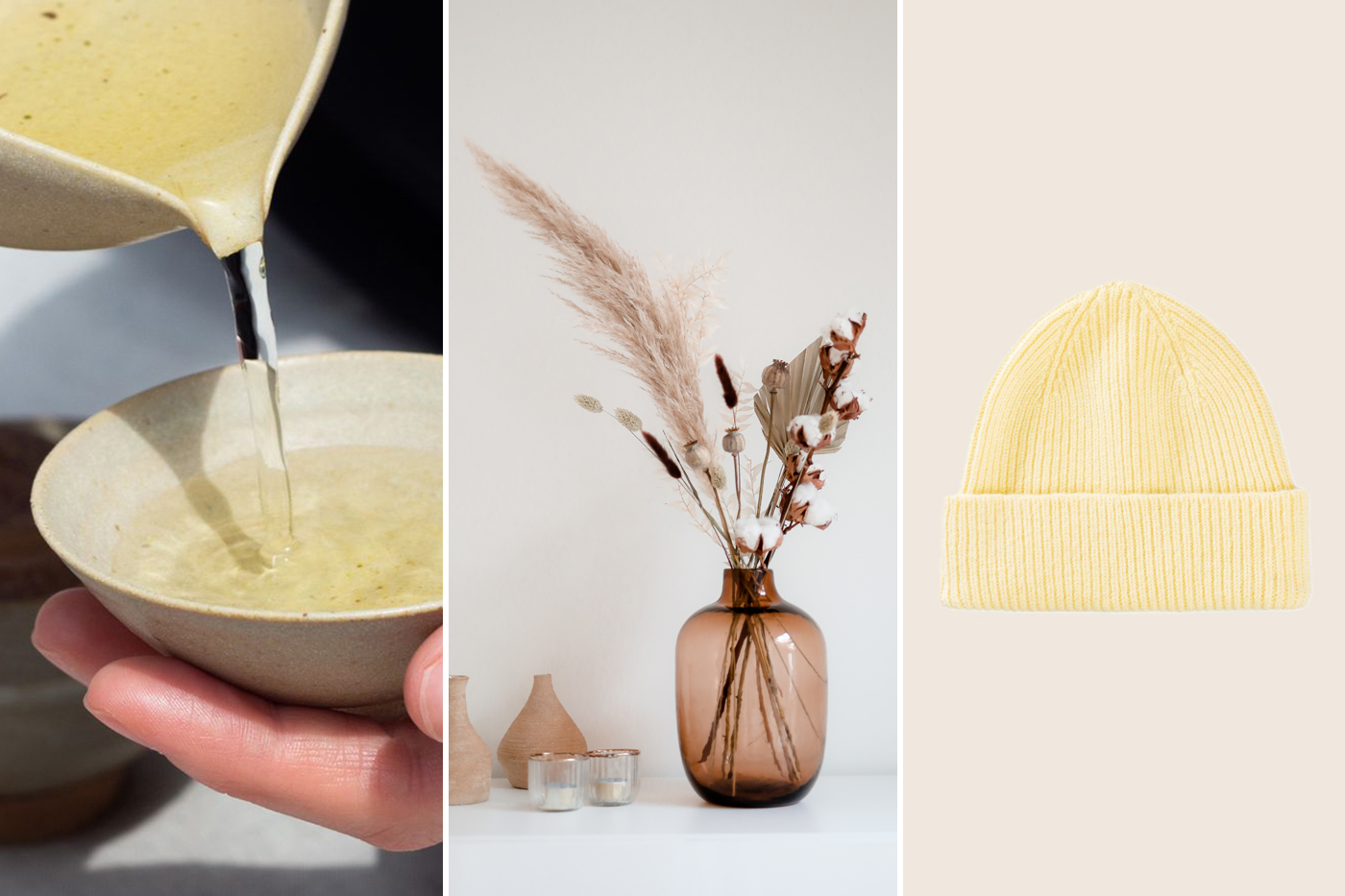 For the Parisian blogger
A little lost in front of your perfect cousin's perfect instagram feed? Think of the great WAEKURA gold plated jewelry collection (from 22€ to 80€) to vary her look on her stories, the Agave terrarium (from 29€ to 199€) that will perfectly fit under her Haussmannian fireplace and the KUUN Design glasses handmade in Mexico (27€ to 29€ by glass) for an extremely Instagrammable table.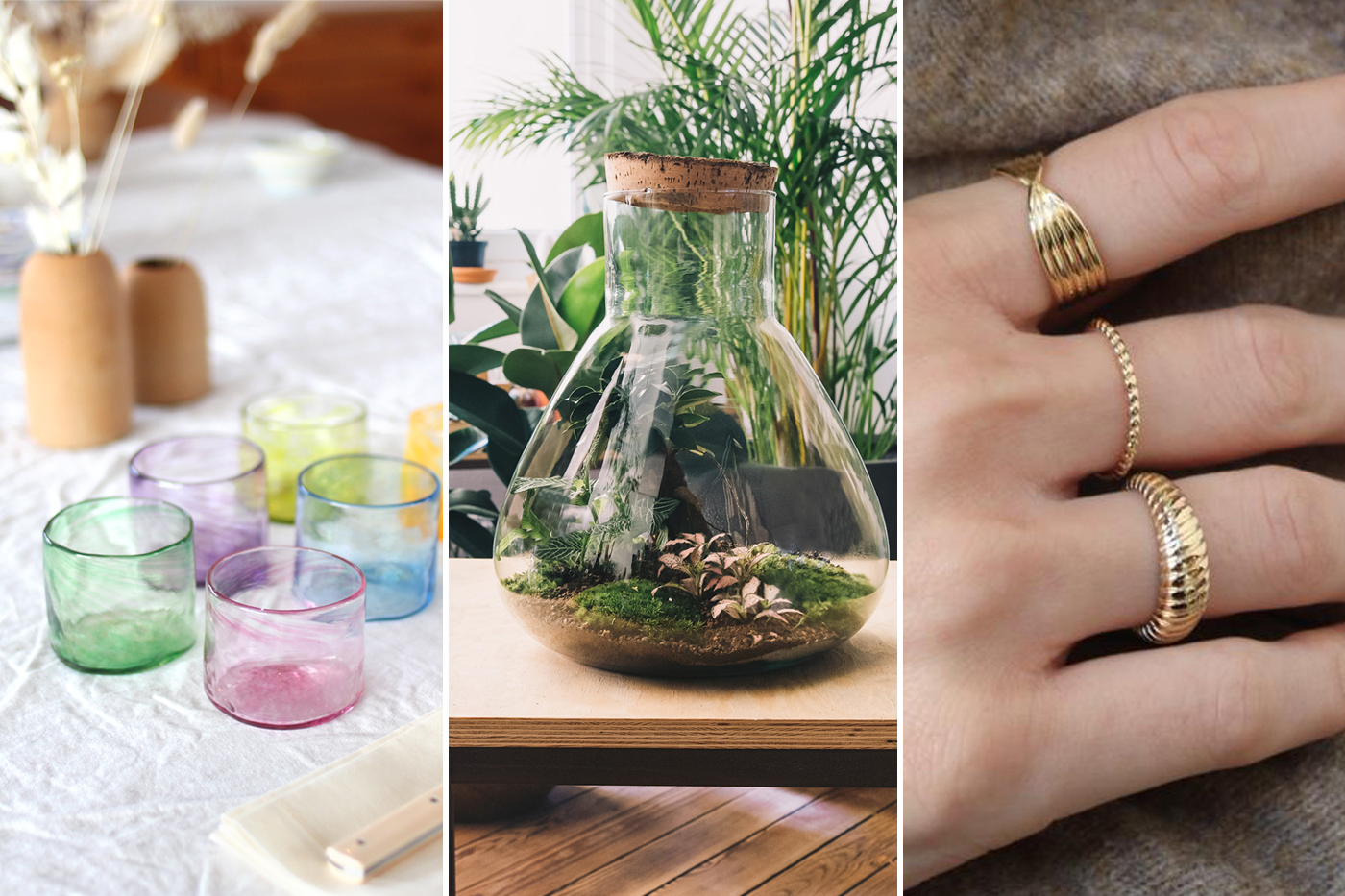 For the embarrassing uncle
Engaged yet? Already scared off your boyfriend, have you? A small box of home-made rum from Vintrépides (49€), a delicious jar of honey from the Greek islands (15,90€) and a sweet shaving oil from Candide (26€) should calm his spirits and give you some time off.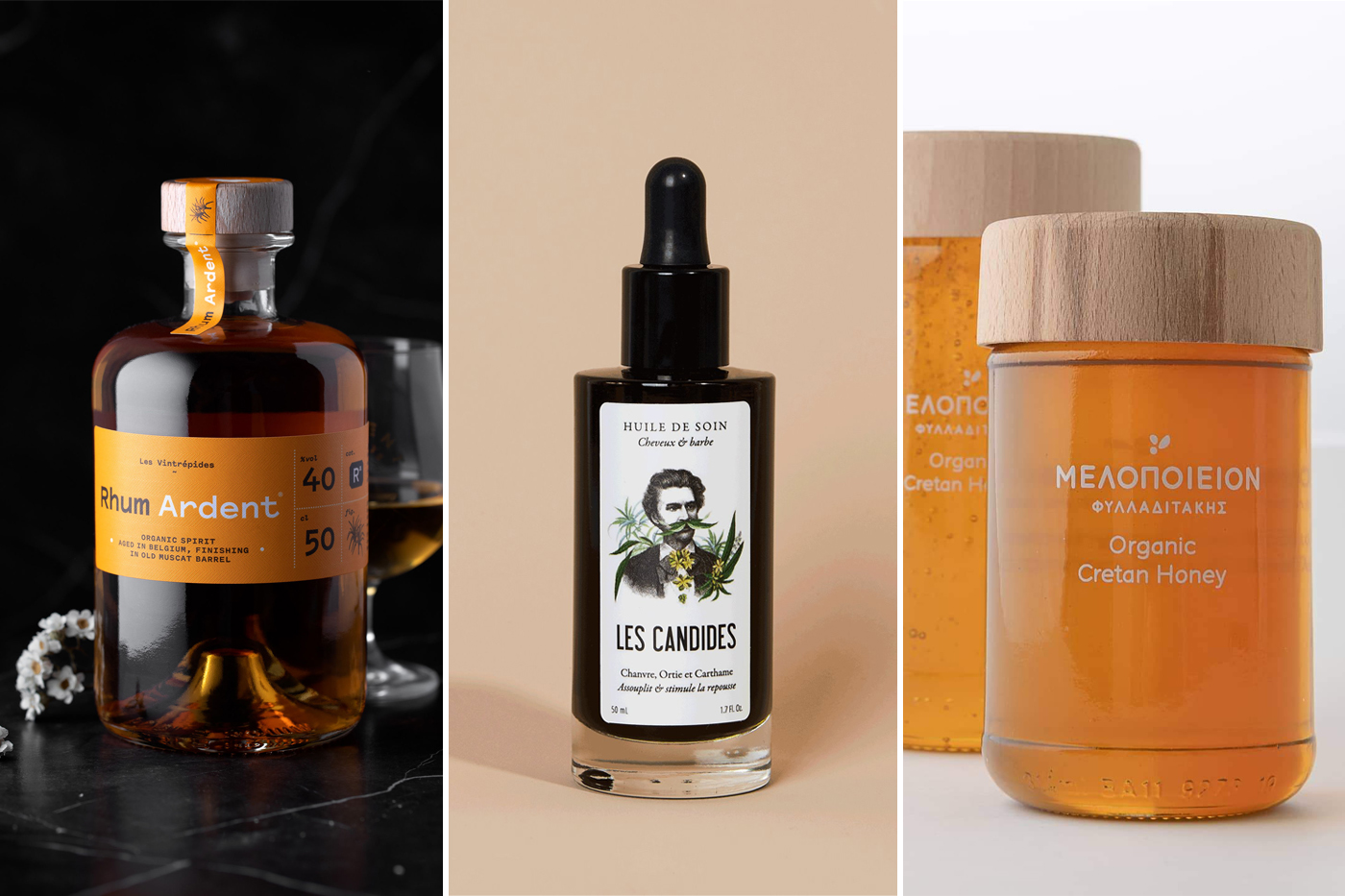 For the one who always hosts
We've got three gift ideas that might make his life in the kitchen a little easier. First, our Brussels Kitchen cookbook (30€) filled with delicious recipes from the best chefs in Brussels. Secondly, the beautiful Indigena tableware (from 19€ to 99€), available in all shapes and sizes, which can be used for cooking as well as for serving! And finally, the superb Bantay Living wooden boards (19€, 29€, 49€).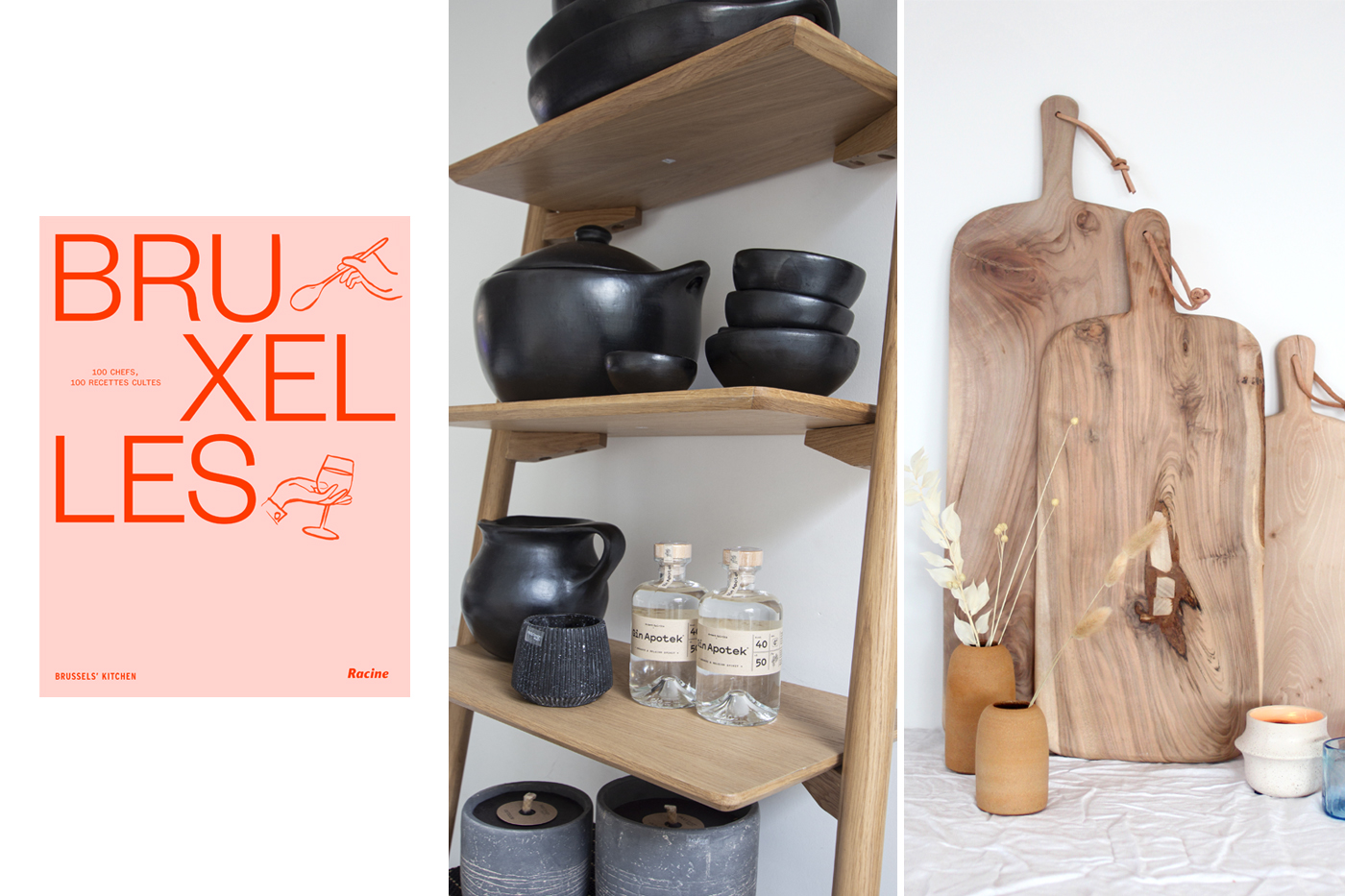 For the aunt who's always slightly tipsy
You can take the easy way out by offering her a delicious bottle of vodka from Ardent Spirits (35€), which is sure to please her. But Auntie also likes to look good. Nolença's eau de parfum and solid perfumes (25€), with their bold but never excessive scents, are the perfect gift to slip into her purse. And to always be at the top of your game, the Ydrosia mist (79€) will give her face a boost of energy and radiance in a single gesture.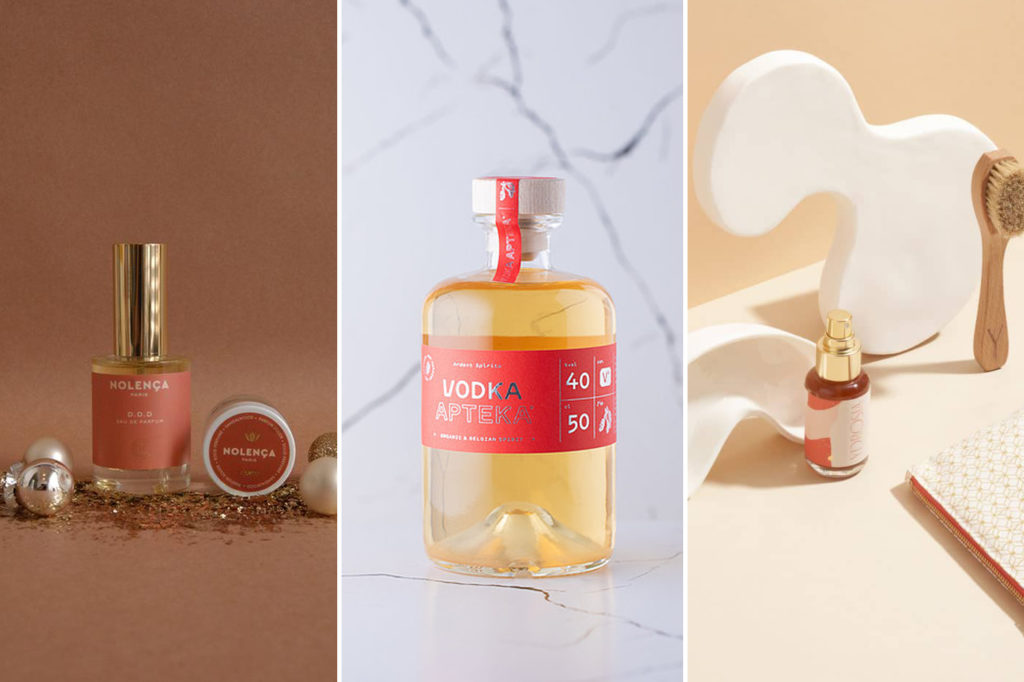 For your brother's new boyfriend
You haven't even met him yet, so it'd be easy to panic. Don't though, we've got everything you need. Paju Design's candles are amazing, and come in (almost) every size and shape (from 35€ to 85€). Otherwise, the delicious olive oil from Olive Oil from the Sea, directly from Crete, never disappoints (9,90€).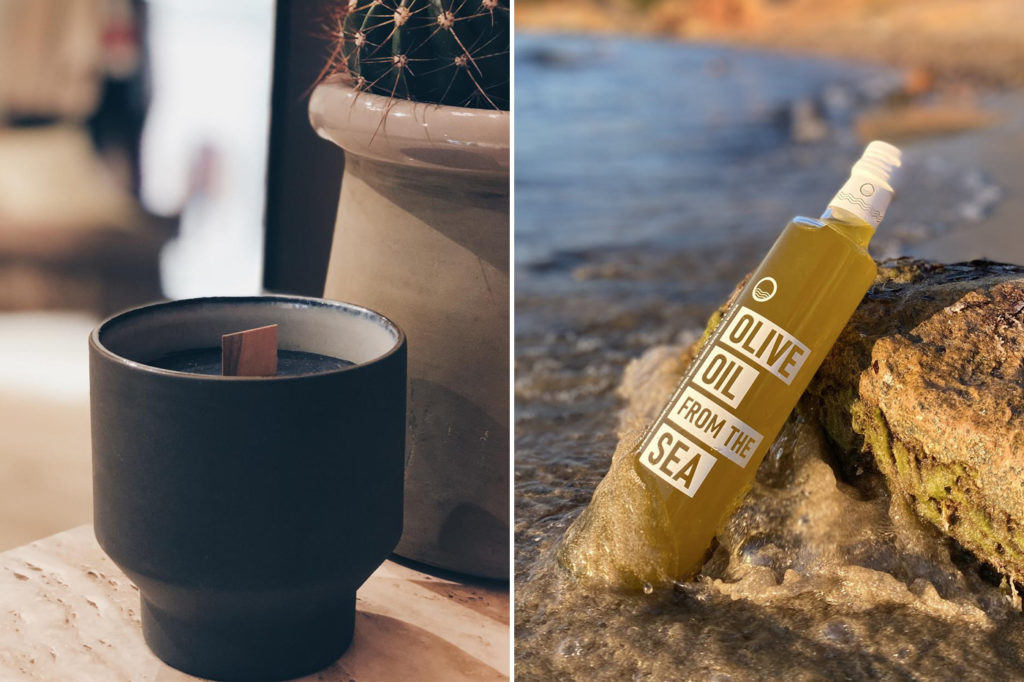 For the exhausted young parents
We have the perfect solution for their well-deserved naps: the small and large ultra-soft NAPAS cushions, made from recycled cotton from the textile industry (50€ – 60€). They'll also love our Booboo Pirate baby assortment or our Atopia non-alcoholic gin (25,90€) to party without risking losing sleep. You'll be their hero.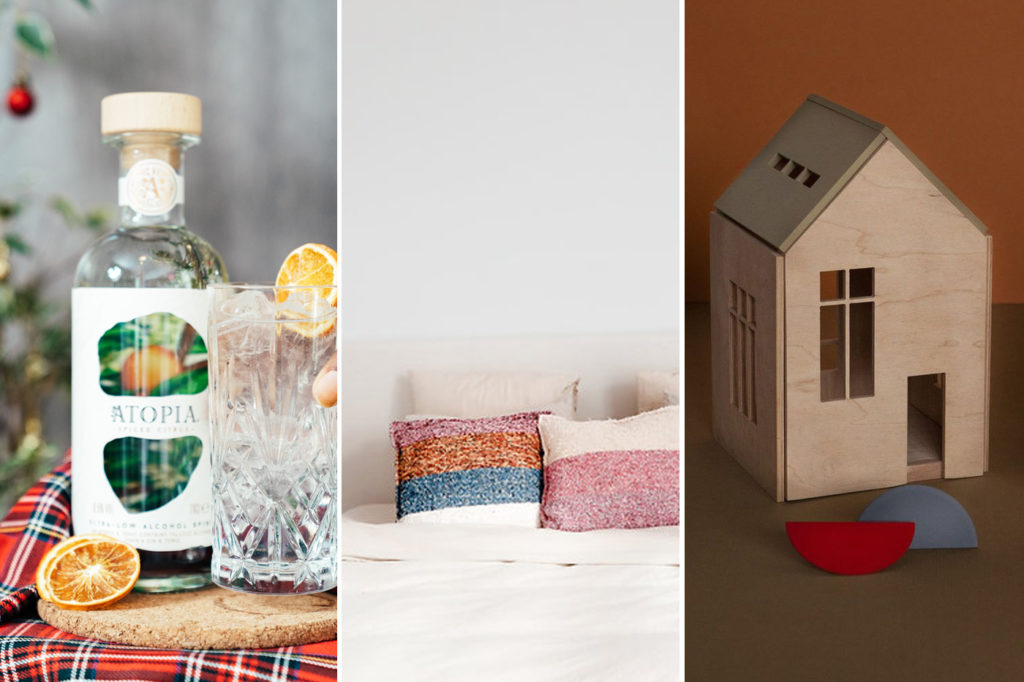 For the hyperactive cousin
Always on the move, she thinks she knows Brussels like the back of her hand. Our two guides to the best Brussels' Kitchen restaurants (20€) might just prove her wrong. Great sportswoman? Mila's yoga mats (85€) are gorgeous and eco-friendly, and will be the perfect accessory to match her new AZ/AR yoga outfit (140€ for leggings and sports bra). And finally, Matilde's must-have Prosecco (20€) will bring some sparks to her lockdown parties.