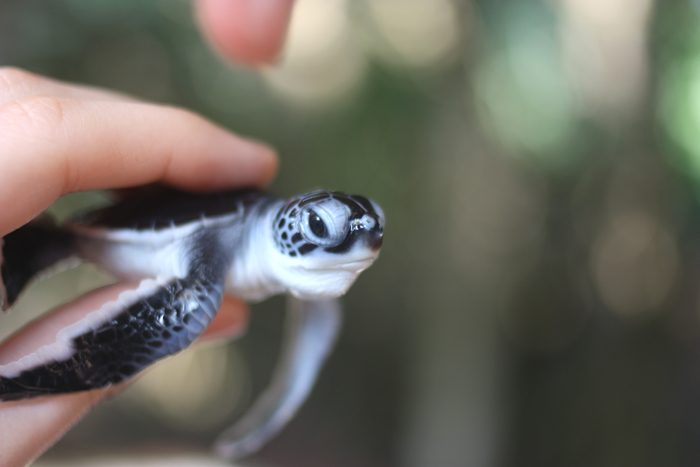 10 days in Sri Lanka is really not much.
Everything was simply fantastic, and the bad conditions of the road unfortunately don't allow you to cross the country so easily. I can't wait to go back to explore the center and the north, the huge tea plantations on the mountains, watch the sunrise at "end of the world", which people say is the best sunrise they've seen in the world, and visit their naturals parks, which apparently you could compare to the ones in Kenya.
But for now, we went to the south, to Unawatuna, to enjoy the sun, the grilled seafood, the snorkeling and the huge beaches.
Here's a few really cool things to do.
– Walk along the seaside in Colombo, and buy some chili fruits and tapioca chips.
– Stop on the way to the south to visit a sea turtle farm. Every day, they save baby turtles by buying their eggs at the market, reputing them into the ground until they're born, then bringing them to the sea at night time, to minimize the risks until the water.
– Enjoy Unawatuna beach during the day, and eat tons of seafood at night, when the beach has turned into nothing but a line of candlelit restaurants. Just great.
– Go whale watching in Mirissa! Few hours in a boat. We got surrendered by about twenty blue whales, it was pretty amazing.
Spend the day at Jungle Beach, very beautiful little beach, ideal for snorkeling along the rocks, and great little restaurant to eat grilled barracuda for lunch.
– Try surfing at Welligama, idea for beginners, I even managed to stand up!
– Take the seaplane on your way back to colombo. The view is just beautiful.
– Eat tons of "rice and curries"! They're often served with rice, papadums, and three kind of vegetables curries (dhaal, eggplants, okras, etc..) and chutney.
– Follow a cooking class. We had one in Unawatuna. First we went to the vegetable market, then to the fish market, and made about 7 different curries! Ok so we didn't learn that much, except for the right mix of ingredients, but the lady had an amazing sense of humor, and the atmosphere was really nice.
– Swim with sea turtles in Mirissa. Unfortunately, a fisherman told us about it the evening before we left, so we didn't have the chance to do it…
– And finally, buy tons of spices before taking the plane back home. I think the man thought we were gonna buy his whole shop. Mango chutney, coconut oil, papadums, cinnamon sticks, pepper, tea, garam massala, mustard seed powder, curry, chill powder, chili flakes…