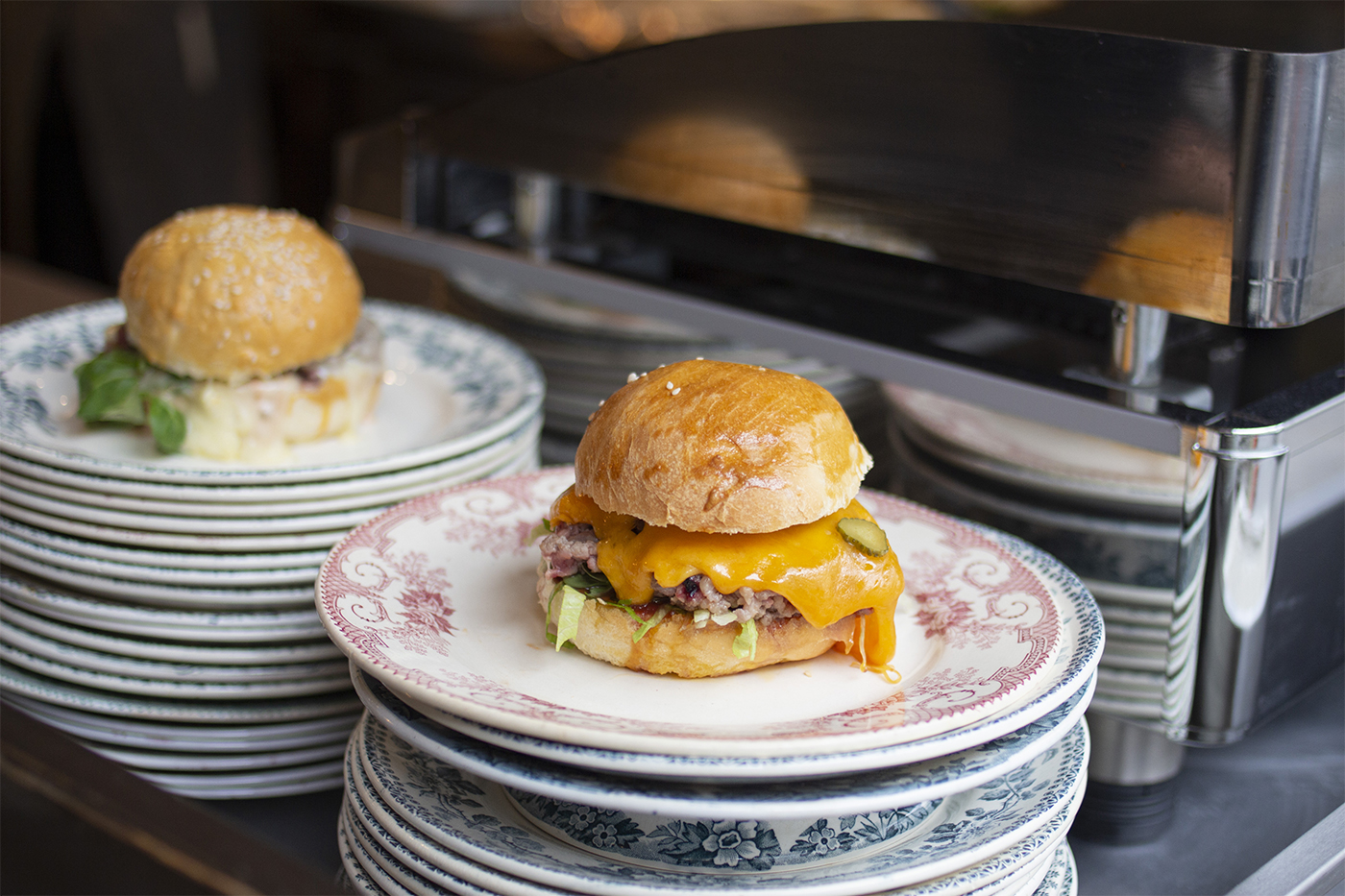 30 Rue du Bailli,
1000 bruxelles
instagram
Tuesday to Sunday,
from 12 pm to 2:30 pm and 6 pm to 10 pm
Burger: 10€
Just over two weeks ago, yet another burger joint opened in Brussels. Is it a revolutionary concept? No. Is it worth talking about? Absolutely.
Bikette is actually Léa's nickname, given to her by her boyfriend. With a solid background in the hospitality industry, she arrived in Brussels a little by chance, with a desire to do something on her smaller scale, and to do it very well.
Bikette offers a unique burger recipe (10€), except that the choice of cheese is left up to you; Cheddar, blue, fresh goat cheese, Maroilles, Tomme or Reblochon. Burger joints are definitely quite common these days, but it's the first time we come across such a concept, and we've gotta say we simply love it.
Second strong point: the products. Bikette is all about farmhouse burgers. The Angus beef is imported directly from a farm in Ireland, the onions are caramelized on the spot, the fries are pre-cooked in the morning, and above all, each cheese has been carefully selected, to give you only the best of the best.
The cheese is the star of the house, on the burgers of course, but also on the fries. Melted and dripping, it's just the best quality junk food we could think of.
And finally, the brioche buns, homemade, slightly sweet and incredibly soft, like little pillows. Lea bakes them at noon following a recipe from her grandmother, and then leaves them in the oven to prevent them from drying out. The burgers are then served on second-hand ceramic plates found in the flea market by her mother.
As we said above, burgers have been popular for years, but this is the first time we've seen them like this, with this level of love and detail. We'll be back.