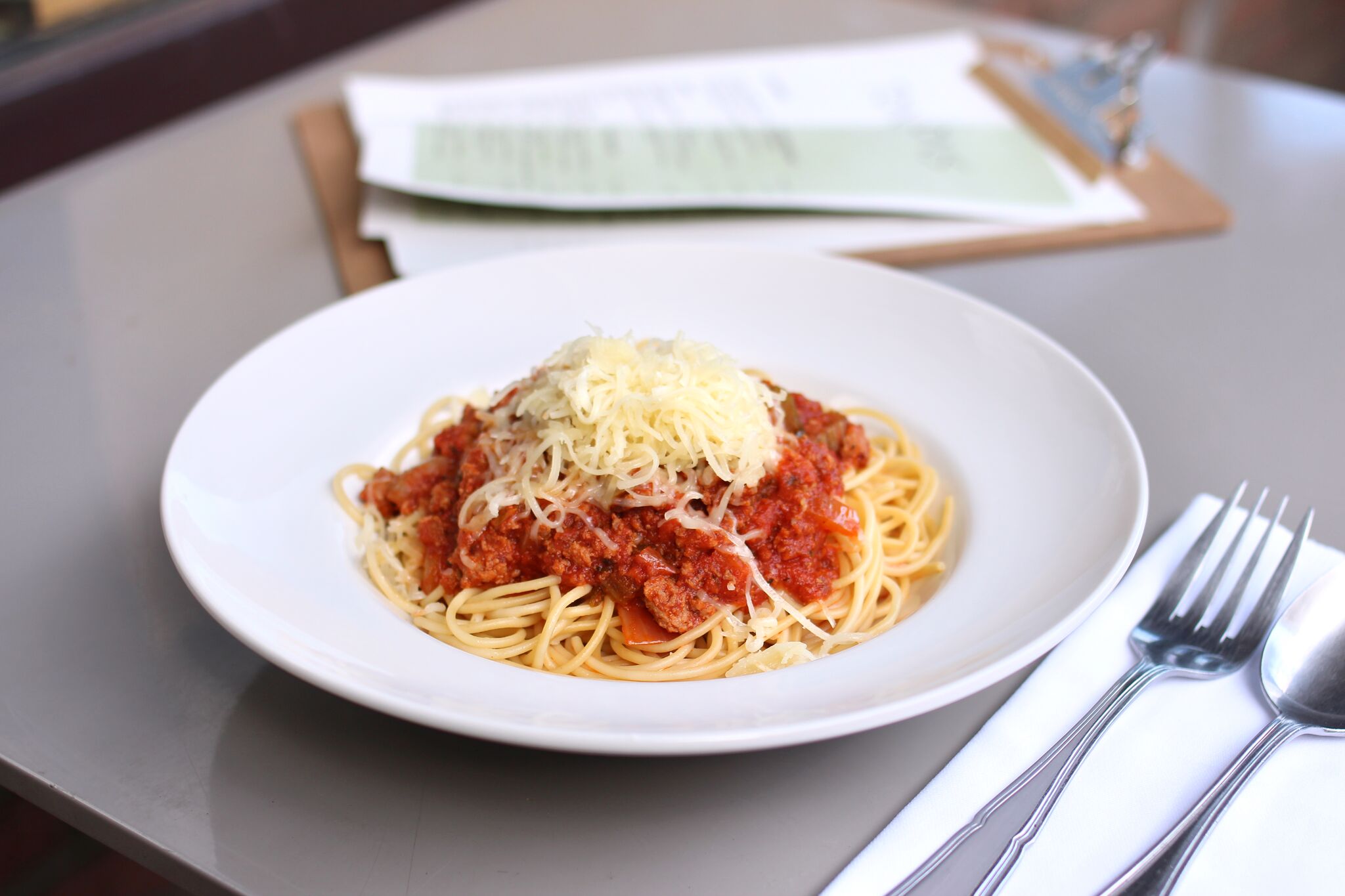 For 6 people
50g pepper guanciale or pancetta,
cut in thinly
15g butter
15ml olive oil
2 medium onions, chopped
3 medium carrots, diced
a thick slice of celery, chopped
500g ground meat, pork-veal, beef or
a mix of the three (from Hoeve Cuvry)
150g chicken liver, chopped
250ml wine, white or red (I like to use Barolo
or Noily Prat – thanks to Sandrine Mossiat)
4 full tbsp of tomato paste
1 tsp salt
1 tsp freshly ground black pepper
a pinch of grated nutmeg
450ml meat broth, ideally homemade
or 100% natural Ariake broth
225ml double cream (optional)
In Brussels, Tontons has made itself famous for making the Belgian Bolognaise – "le bolo" – great again. With al dente pasta, and the best meat from the Cuvry farm, the sauce has nothing to envy to the best Italian tagliatelle al ragù. But they're not competing either, and this is a different story too. Valérie gives us her favorite special bolognaise recipe, the one she likes to write on the black board on weekends, or recommends to her favorite customers. With guanciale and cream inside. The best.
Sauce Bolognaise de Val
In a big pot, cook the guanciale until it becomes golden, with the butter and the oil (ideally use a pot with a thick bottom, a cast iron skillet or a clay pot). Add the chopped onions, the carrots and the celery, and color on medium-high heat. When the vegetables are golden, add the meat and cook all together until the meat is slightly golden as well. Add the chopped chicken liver and cook five minutes more, than add the wine and let cook until evaporation. Add the tomato paste and mix. Add salt, pepper and nutmeg to taste, then add the heated broth. Bring to a boil then bring the heat to a minimum, cover and let cook for 2 hours.
Mix from time to time, and taste to rectify accordingly if necessary. After 2 hours of cooking, remove the lit and cook slightly more, to allow a bit of the liquid to evaporate to reach the perfect consistency. Add the cream before serving.
Cook the pasta al dente, serve with freshly grated parmesan or pecorino cheese.
The recipe step by step, in Tonton's Instagram highlights, here.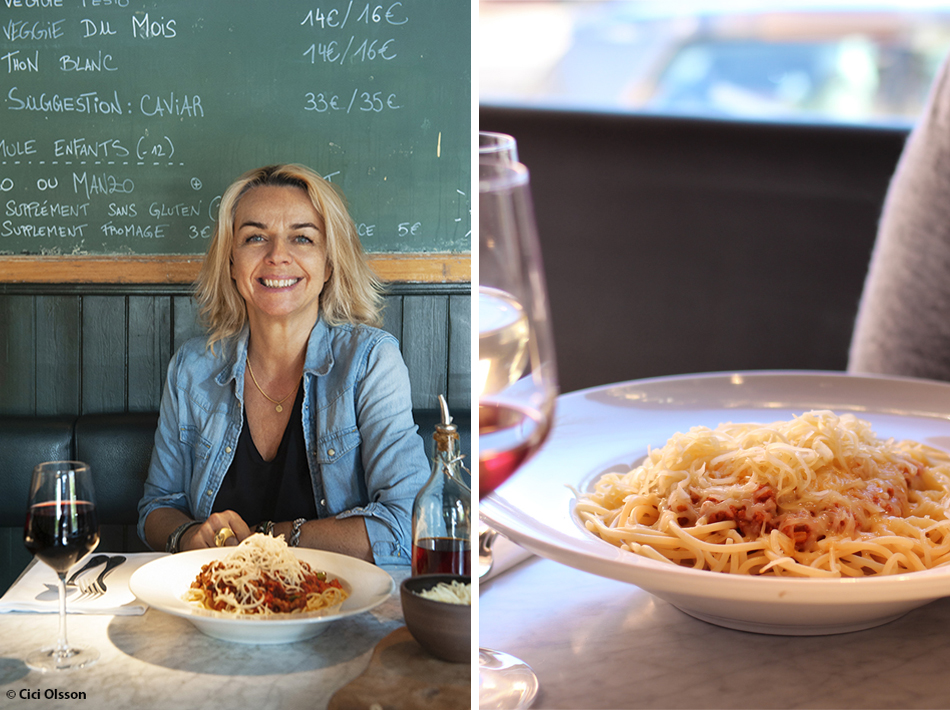 Can you tell us more?
It had always been a childhood dream to open a restaurant. I had a very different career, in television for over 15 years, but it always stuck in a corner of my mind. It was a dream that my mom had had herself, but never fulfilled. The first project I had in food was with Valerie, when she created Pistolet, and came to find me to help her out. For three years I worked alongside her, and realized that's what I really wanted to do. That's when the idea was born.
I wanted to do something that I could make, without being a chef an all. Something that would bring people together, for friends and families, and affordable too. So pasta it was. But not the Italian type, like you can find plenty already. And as I'm not Italian, I thought I'd work on the Belgian version of the Bolognaise, with quality produce and everything it implies.
Your strongest food memory?
I have tons, because my parents were real food lovers. They would love to take us out to eat in restaurants in general, but my strongest memory is the car-trip we would take to go to Italy on holidays. We would do the journey in 3 to 4 days, just so that we could stop in the greatest restaurants on the way there.
Thanks to them I was able to discover some really great gourmet restaurants. My greatest memory is from L'Auberge de L'Ill – who have managed to keep their three Michelin stars up until last year. I have a strong memory of a sauce, though I have absolutely no recollection whatsoever of the dish it was part of, but something in that sauce was magic. Back then I used to think there was something fantastic in being an expert at making sauces. I always wanted to make them. My mom used to cook a lot of game, and we would make lots of sauces, marinades, homemade béarnaise etc.
Your favorite place in Brussels?
Impossible. I've thought about it a lot and it would be just impossible to choose one. There are so many I deeply love, so many friends in the hospitality business. Pascal de Valkeneer, from Le Châlet de la Forêt, who I love. It's often linked to people. And simpler things, Les Petits Bouchons, close to where I live, where I just love going. And in the very latest ones, Fauvette. But I've also asked myself the question of where I would like to go when this is all over, and I thought it would be Barge. They had just opened, and I only had been there once. And also Rebel, by Polo from Ötap. Their wine bar met a real success, then they almost immediately had to close. I want to go back to them first, to support them, and because I hope with all of my heart that they will make it past this. I hope we all will.