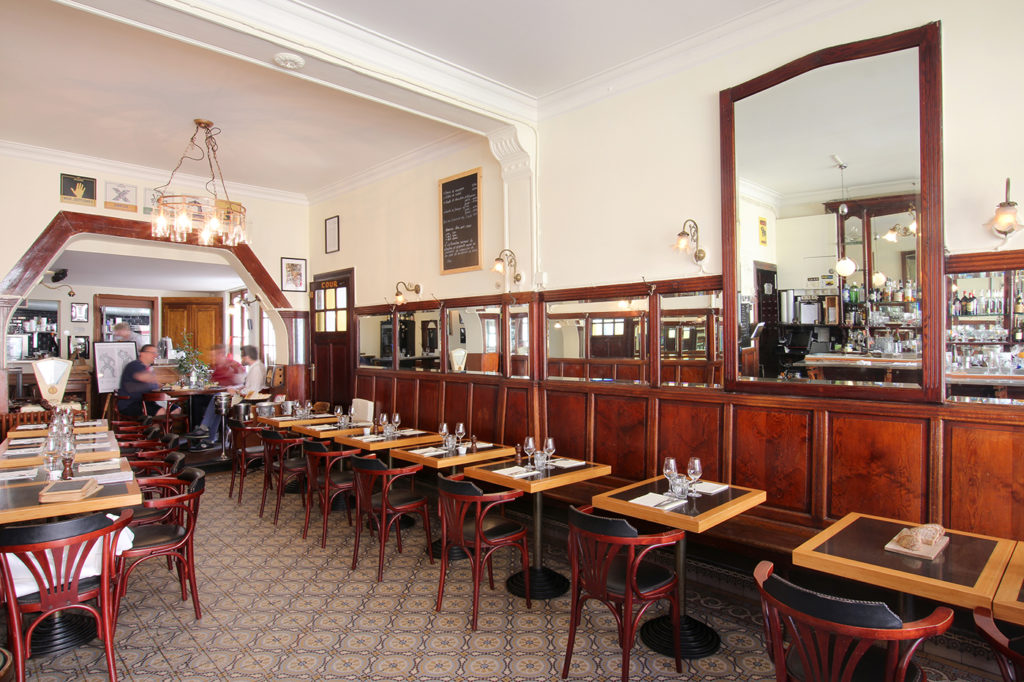 832 chaussée d'alsemberg, 1180 uccle
02 378 09 90 – site web
from tuesday to thursday, from 12pm to 2:30pm and from 7pm to 11pm
on friday, from 12pm to 2:30 and from 7pm to midnight
on saturday, from 7pm to midnight
mains: 18.50€ – 27.50€
3-course lunch: 22.50€
We wanted to open a place for zwanzeurs, says Tom, chef and owner of Les Petits Bouchons. In the dialect of Brussels, this roughly translates into a place for people who love to have a laugh, drinks have fun in general. When they took over the restaurant in May 2018, Tom and his wife Sylvie knew exactly what they were looking for: a place with a local history, looking like a bistro. A real quality Belgian restaurant, far from tourists' traps, where he could prepare traditional recipes with some personal twists. But also a place that would be alive, with zwanze, from where customers would go home slightly drunk.

A place where things would happen, and mostly, not a boring and quiet restaurant. That's everything we love, and the only other place we could compare it to, is Les Brigittines. As it turns out, Tom did actually work at Les Brigittines, among other places. After having his own bistro in Mouscron for over ten years, he worked at Café des Spores and at Les Brigittines, before taking over Les Petits Bouchons. Today, this "Flemish raised in Wallonia", like he says so himself, reinterprets Belgian classics without altering their essence, nor doing too much. His moules-frites are Bouchot mussels, and his anguilles au vert is prepared with burbot from Ostend instead of eel. We had the white asparagus, served with yellow wine sauce and morels (17,50€), and finish the sauce with delicious bread from Hopla Geiss. To die for. Then came the shrimp croquettes (17,50€), filled with grey shrimp and extremely soft – a real success even though Tom was not yet a 100% satisfied with the breading. As for the wines, they're mostly natural, which has caused them to be wrongly nicknamed Parisian Bistrot. All we know, is that by looking at the menu, you can't go wrong for a second about what this place is really about.