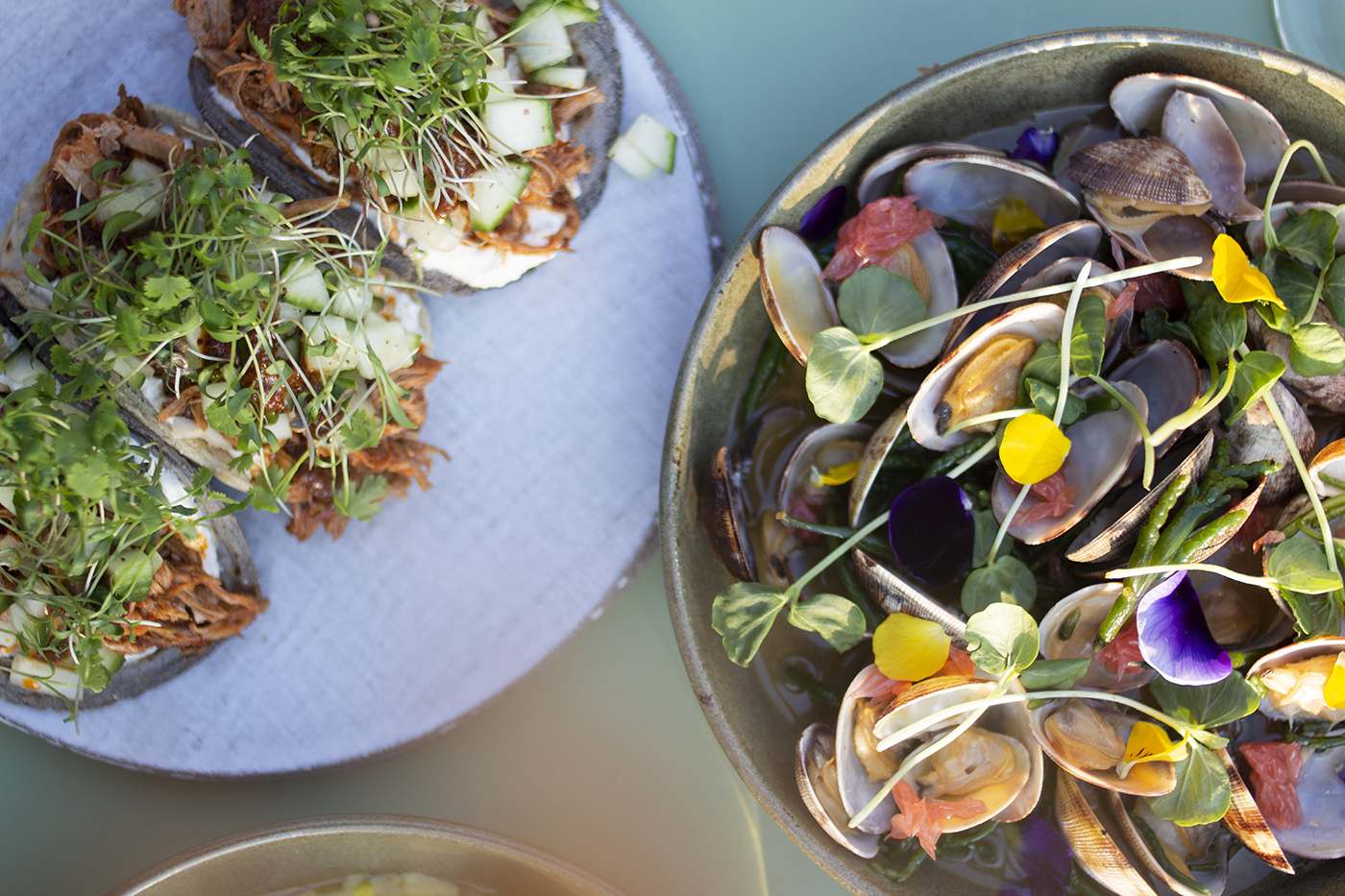 2 avenue molière, 1190 Forest
02 414 46 66 – site
from wed to sat from 8:30am to 11pm
on sunday from 10am to 5pm
small plates : 12€ – 16€
We didn't really plan our visit thoroughly when we showed up at lunch to try L'Altitude for the first time. The thing is, they only serve sandwiches at lunch, and we really wanted to try the small plates to share they serve in the evening. Nevertheless, even though we hadn't had a chance to try the food, we already had a major crush for this place.
Thomas is passionate about music. At L'Altitude, he wants to be to music what slow food is to fast food. His wish was to make his bar – designed extremely carefully with his architect partner and friend Jérôme – accessible to anyone. Not a party bar, but rather a bar where you can sit and have a quiet date, without being afraid that the table next to you will hear your whole conversation. A friendly place, where Thomas could share his collection of more than 5000 vinyls – with music styles from all around the world – to people who simply don't have the time or the means.
We really loved the idea, and directly felt like coming back to spend our evenings listening to New Zealand hip-hop or New Orleans jazz. So we did go back, to test the evening menu this time, and we can now recommend this place to you with eyes closed.
Camille, in the kitchen, proved herself at the Canard Sauvage before going solo at L'Altitude. On weekends and weeknights, she offers 6 to 7 small dishes, mostly vegetarian, simple, seasonal, with South American and Asian inspirations. Like the homemade pulled pork tacos (14€), which we just loved. But also the clams with seaweed and grapefruit, and the burrata served with a cream of asparagus and asparagus in pickles.
And the thing we really wouldn't want to miss: their food and music pairing dinners.