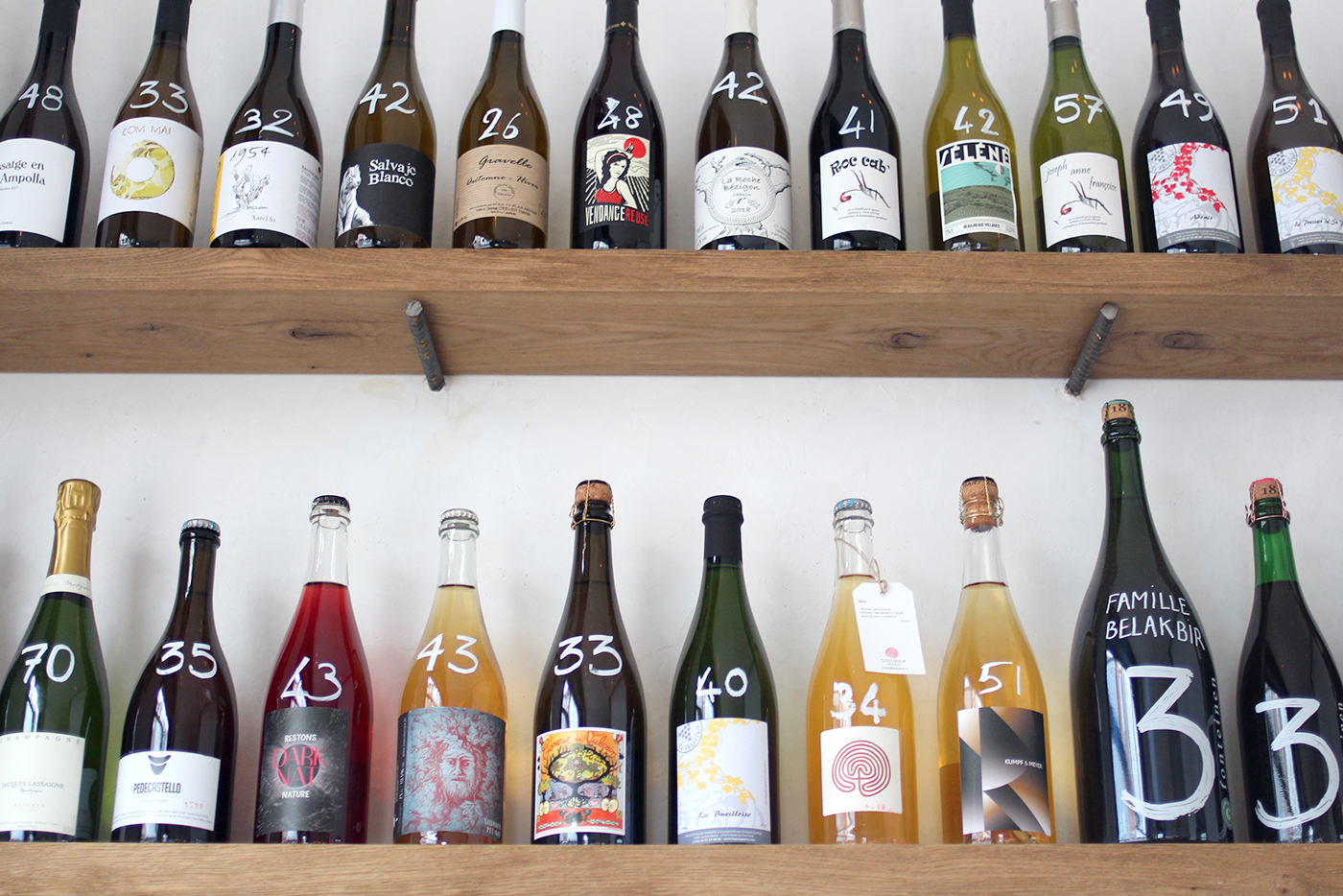 We've been waiting for this for weeks, what am I saying,  months. The sun is still out in full force this weekend, and we intend to enjoy every little bit of it – and we know you will too.

We've made you a selection of our most favorite wine bars, where you can sip a glass while enjoying the sun, and share small plates with your friends. Or not.
Head over here. 

Rebel
The one where we always end up at some point, and most of the time, it wasn't part of the plan. It's quite difficult to get a table, and if one were to become available, we'd simply go for it. The wines, selected by Léo, are atomic bombs, and they're drunk way too easily. The small dishes, made by the talented chef Naomi, make us want to grab a table on the terrace even when it's pouring outside.Not to worry about though. This weekend, the sun will shine.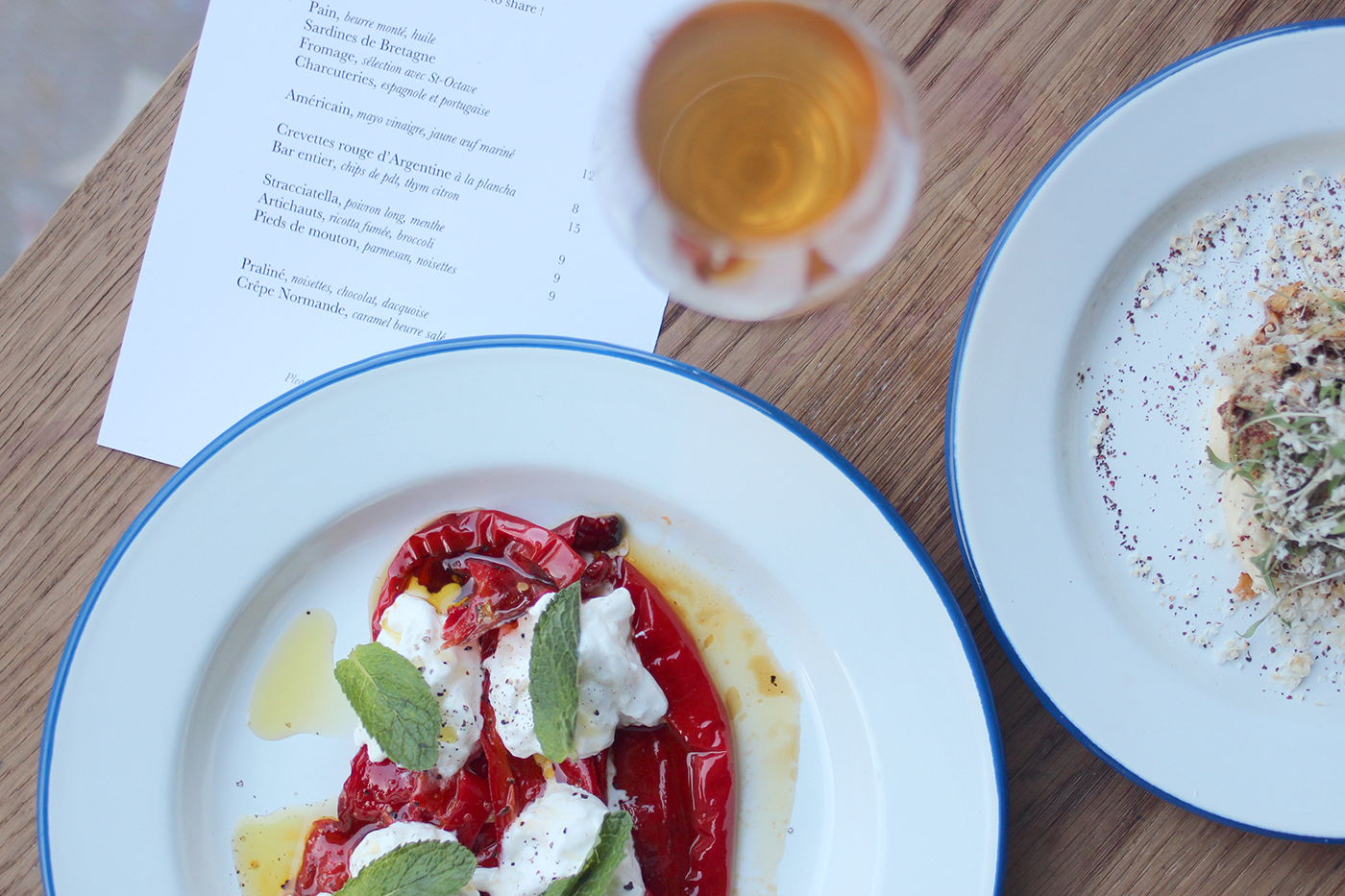 Le Bain des Dames
The one we never get tired of, and that makes us travel directly to Marseille. Fans of seafood? Don't go any further, we've got the right place for you. Make a choice among the clams a la plancha with asparagus, the fried pizza with bottarga, the razor clams or the sea bream, or don't, and just order everything. That's usually what we do. Every. Single. Time. Don't forget to order the panisse as well, the hit of the house. And to drink? A natural orange wine, carefully selected by Delphine.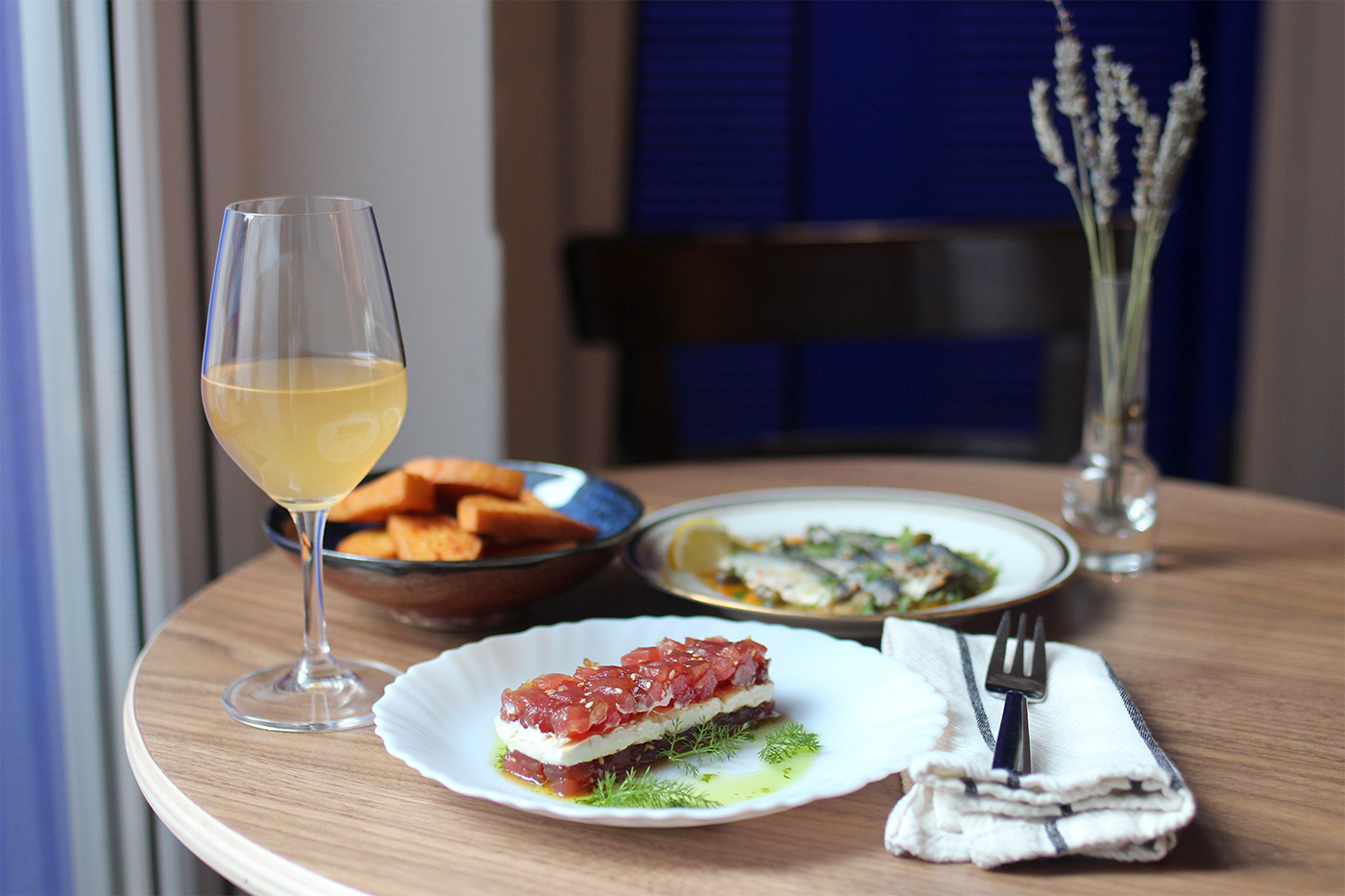 Calmos
The one where we usually start alone, then are joined by a friend, and where we end up putting tables together to have enough seats for everybody. Well, that was before. But the idea is remains. It's the perfect bar to start the night before heading to the market on Place Van Meenen, or, on the contrary, to end the night. We love the wines selected by Marc and Serge, two passionate friends, and the plates of simple but ultra-good products – think olives, cold cuts, rillettes – always welcome if you ask us.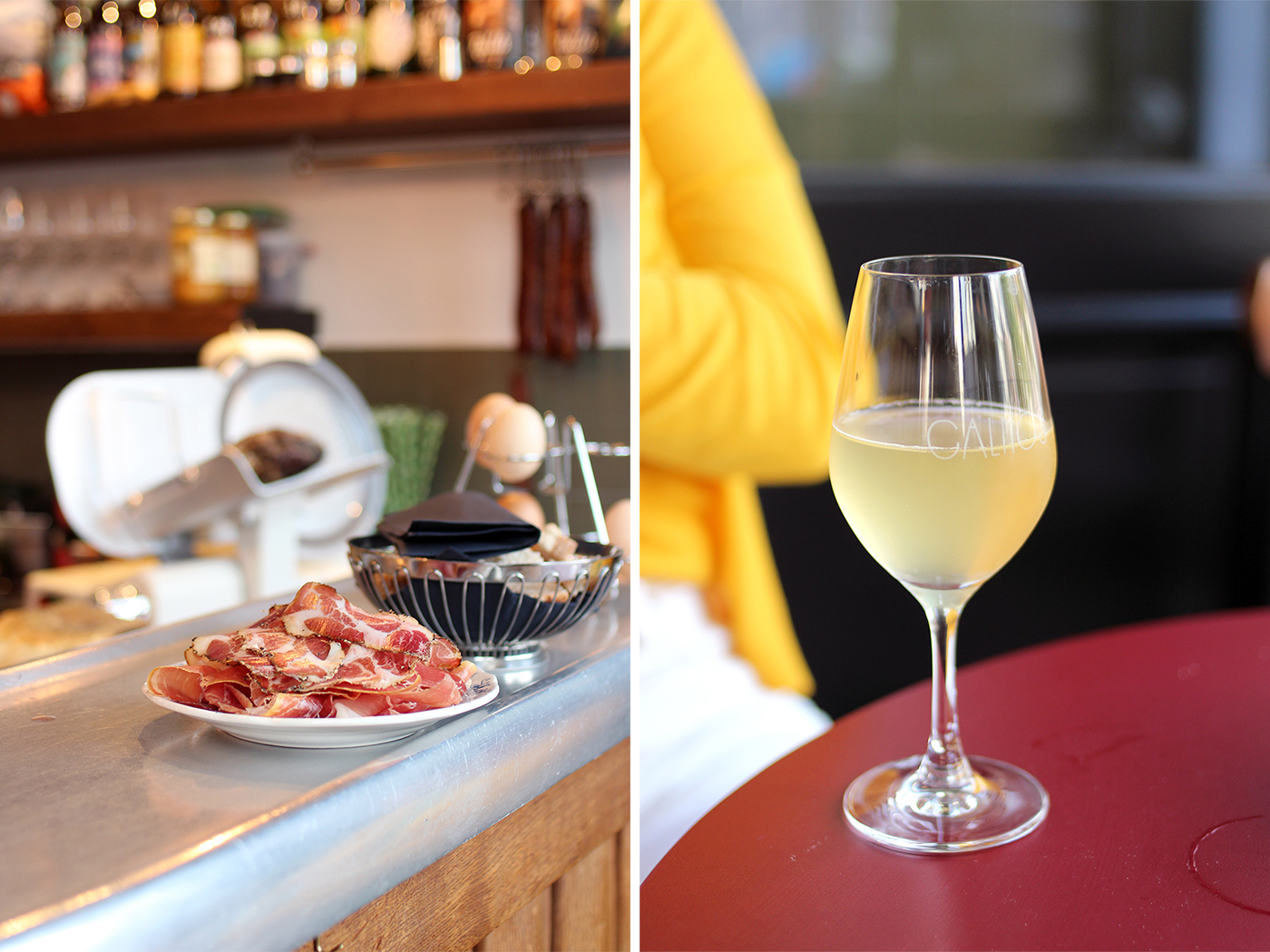 Tortue
The one that smells like sunshine. It's not surprising, the bar, on a corner, is perfectly located to enjoy the last rays of sun, a glass of wine and a plate of tuna bresaola in hand. It's all about our first time there too, of course: for us, it was an evening in April, before all this, when the temperatures were first starting to rise. It felt like being on a holiday – the real kind – while in the heart of Uccle. it's also a favorite for the wines: Le Java (a white that drinks like an orange), or the Wild Rosé, are both out of this world. If they've run out, trust Yann and Etienne to guide you, they're extremely good at it.
Nabu
The one at the right place at the right time. Located in Mérode, a district where this kind of wine bars are a little rarer, we are more than delighted to come across Nabu. We love their superb selection of wines, their terrace and small plates to share – think homemade humus or mackerels with candied lemon, served by Tiphaine, always super friendly and welcoming.
We love going there with friends, to share a bottle of wine (or two or three), and enjoy a selection of cheeses from La Fruitière, Iberian cold cuts and a few rays of sun.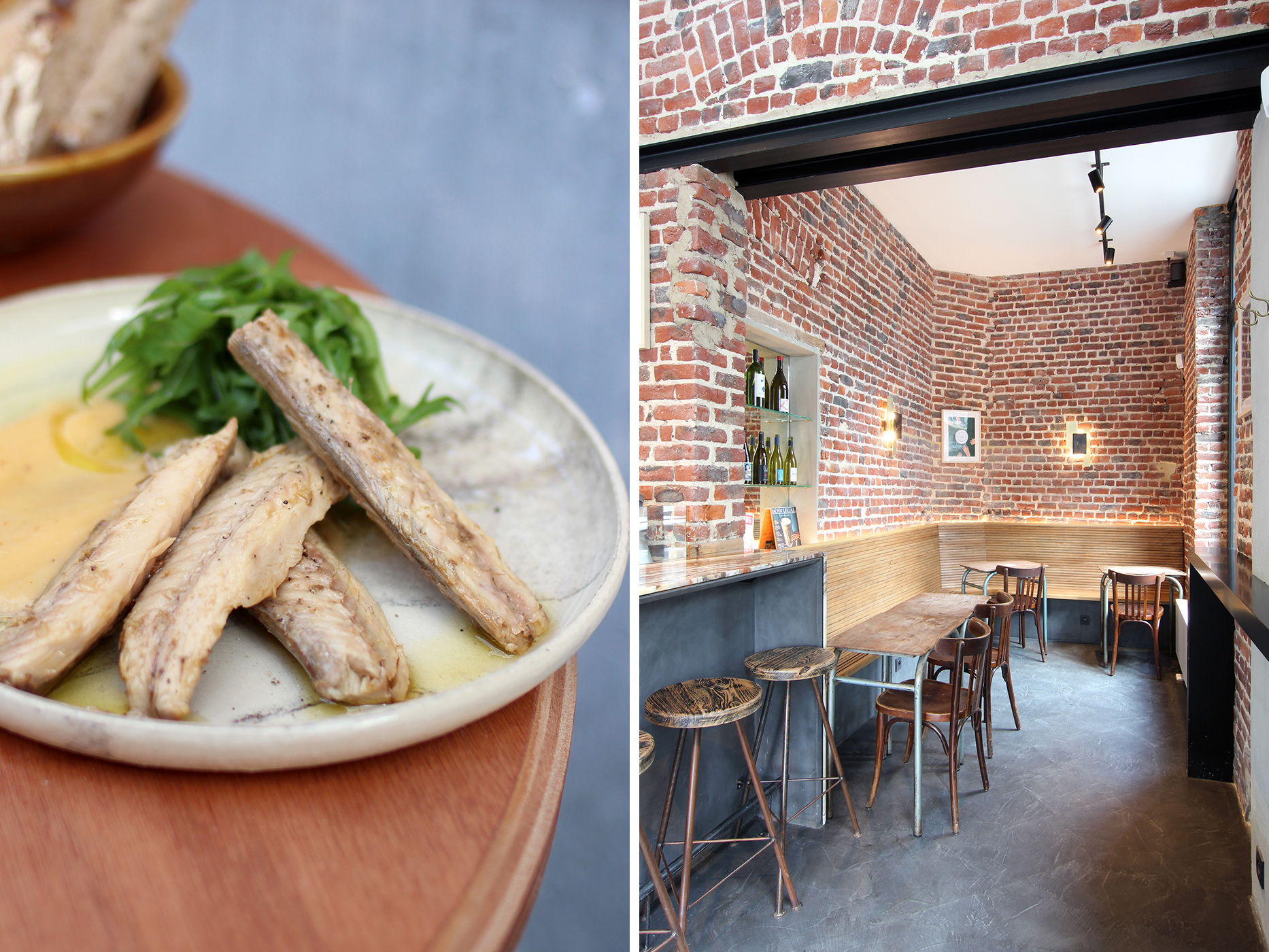 Bar du Canal
C'est l'adresse à laquelle on ne s'attendait pas. A deux pas du canal, Bjark propose dans cette ancienne brasserie aux airs de jungle topicale des vins natures, oui, mais aussi des huitres et des Smørrebrød – ces pains noirs danois garnis comme à Copenhague. Tartare de boeuf, jaune d'oeuf et raifort, asperges grillées, radis et feta, ou encore tartare de saumon fumé, cresson et oeufs de hareng – les Smørrebrød varient selon les saisons et ne se ressemblent pas, une raison de plus d'y revenir. Clairement une de nos adresses fétiches du centre-ville.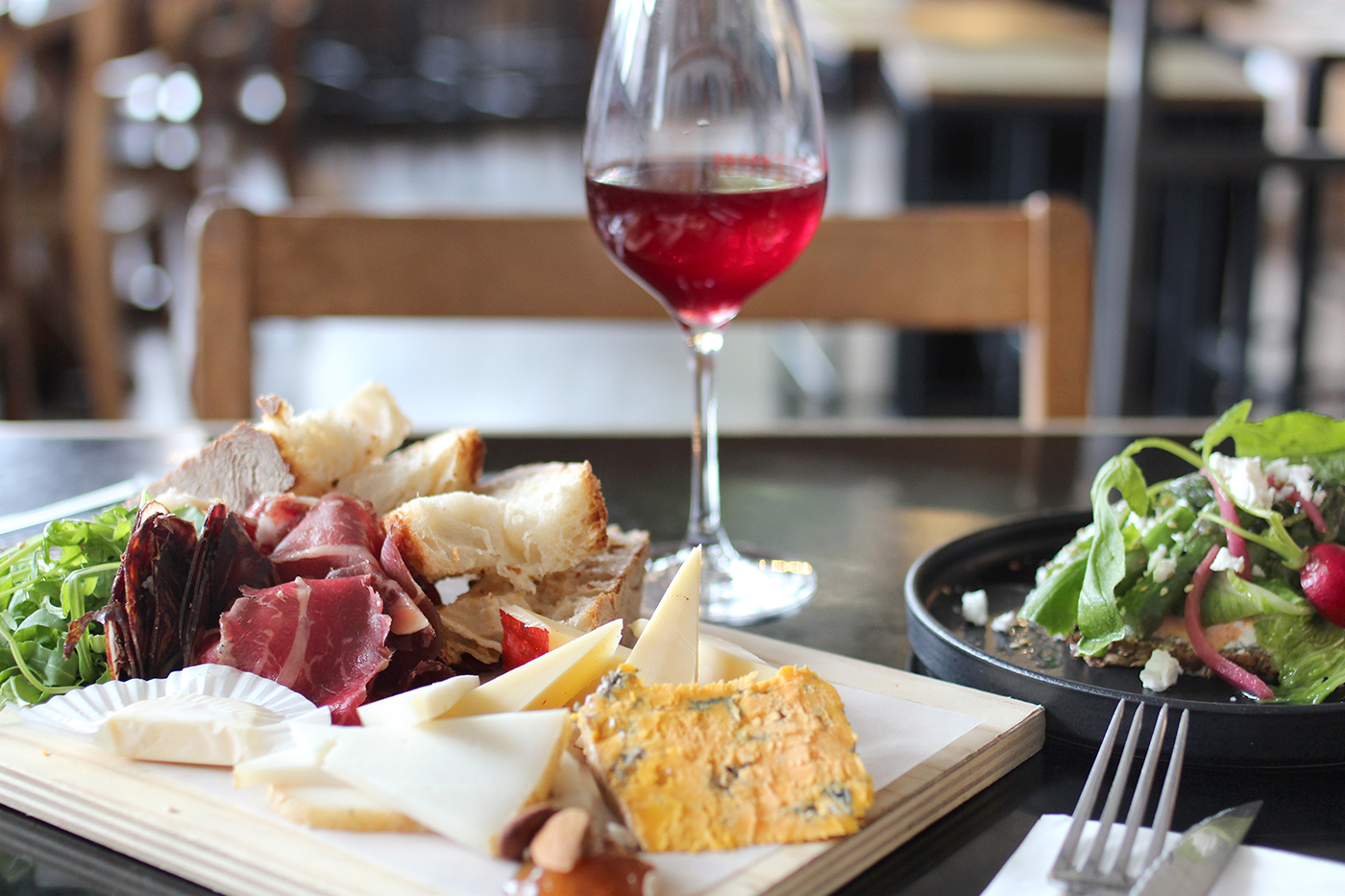 Rubis
The one for all budgets and all moods. Literally at the corner of the Van Meenen square, we like to sit on the small red chairs to sip a glass of wine, while having an eye on the market and the animation of the square. We also like to pick up a bottle of wine to take away, and we particularly appreciate their take-away selection under than 10€, somewhat of a rarity these days. But let's not focus on take-away, this weekend will be sunny, so you'll find us sitting at their terrace, with a glass of Ubi and a cheese board, of course.
Chez Felix
The one you can spot from far, with its super animated and friendly terrace, always crowded in the evening time. Stop by for a drink or a whole meal, depending on your mood and your free-time, but what we can tell you for sure is that you will want to stay. Here, Pierre, the owner, is the one who made the wine selection, always in search of the best value for money, and with a clear preference for Portugal and Spain. The best part? The bar is even open on Mondays – which is shaping up to be the most beautiful day in a long time.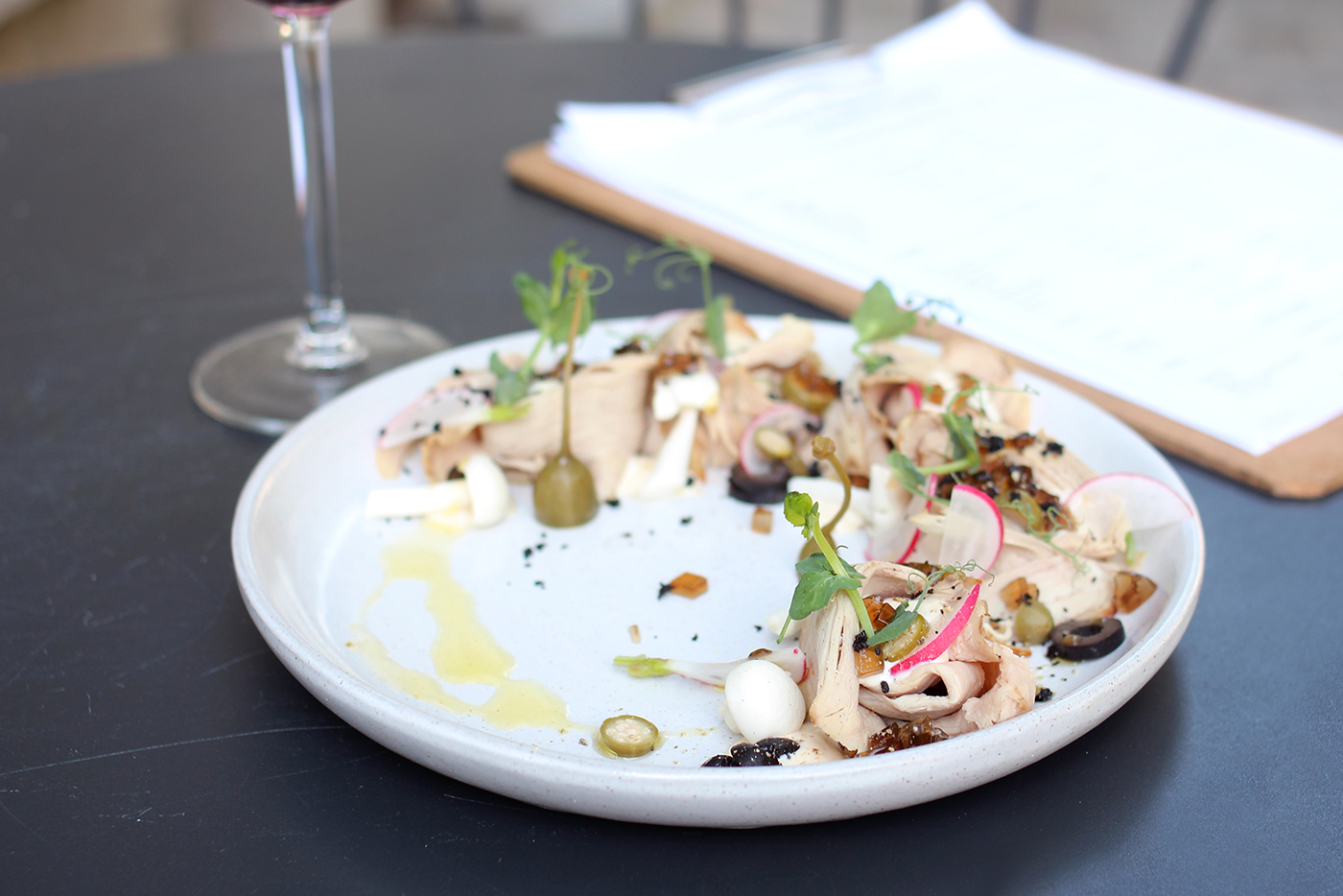 Tarzan
The one where we're always happy to return, again and again. For the wines, for the atmosphere, for Coralie, the owner – who has also opened Nabu – for the beet carpaccio and its avocado cream, for the friends we're almost sure to run into at least once during the night. In the middle of the Châtelain, it's the place where we're sure to walk by, at least once during the evening if we're in the neighborhood. The same applies here than for Rebel, finding a spot to sit is difficult. We either go super prepared, book a table or show up right at the opening, or, we're always ready, in the back of our head, just in case we walk by and a table happens to be available, to grab a seat and have drink. And you should definitely be too.