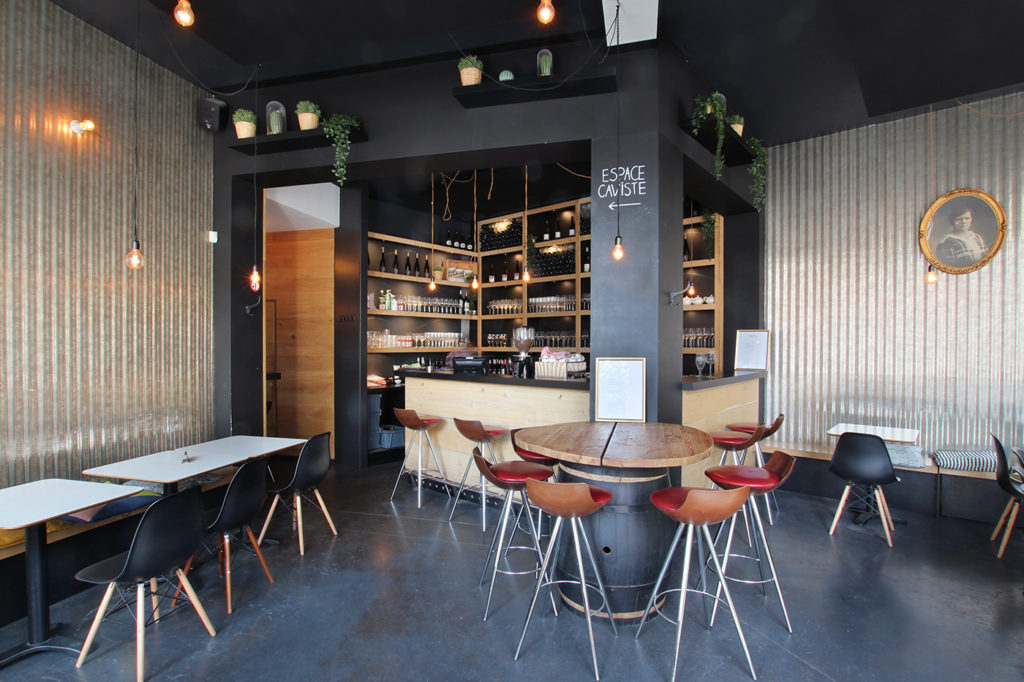 142 avenue félix marchal, 1030 schaerbeek
02 736 82 04 – facebook page
du lundi au samedi, de 16h à 23h
wine by the glass: 4€ – 8€
to eat: 4€ – 17€
From the end of the street, it's easy to spot Chez Felix's terrace, super crowded as soon as the sun is out. For five years already, this bar has been a meeting point in Schaerbeek for drinks, but not only. Customers come here to enjoy a super relaxed and laid-back atmosphere, for just a drink or for a whole dinner. We quickly figure out that this bar is all about offering quality products at reasonable prices, as we start browsing the menu.

It is the case for wines – with a clear preference from Pierre, the owner, for Portuguese and Spanish wines -, as for the food. About the food: David, ex-cook at Alexandre with Peruvian origins, prepares a short seasonal menu, always adding a South-American or Asian twist to his recipes. We try the Maatjes, for example, super seasonal, paired with Javier Sanz sweet wine jelly, grapefruit and aji sauce. We also try a delicious vitello tonnato (15€), nicely upgraded by the chef. As for the wines, they offer over 150 references, with a nice selection of organic, natural and biodynamic wines, while remaining open to other things. We want to put the story of the wine maker at the forefront, says Pierre. This financial director, passionate about wine and food, found his balance in this double professional life, which he juggles with perfectly. If Schaerbeek is still rather unknown to you, this place alone is definitely worth the journey.