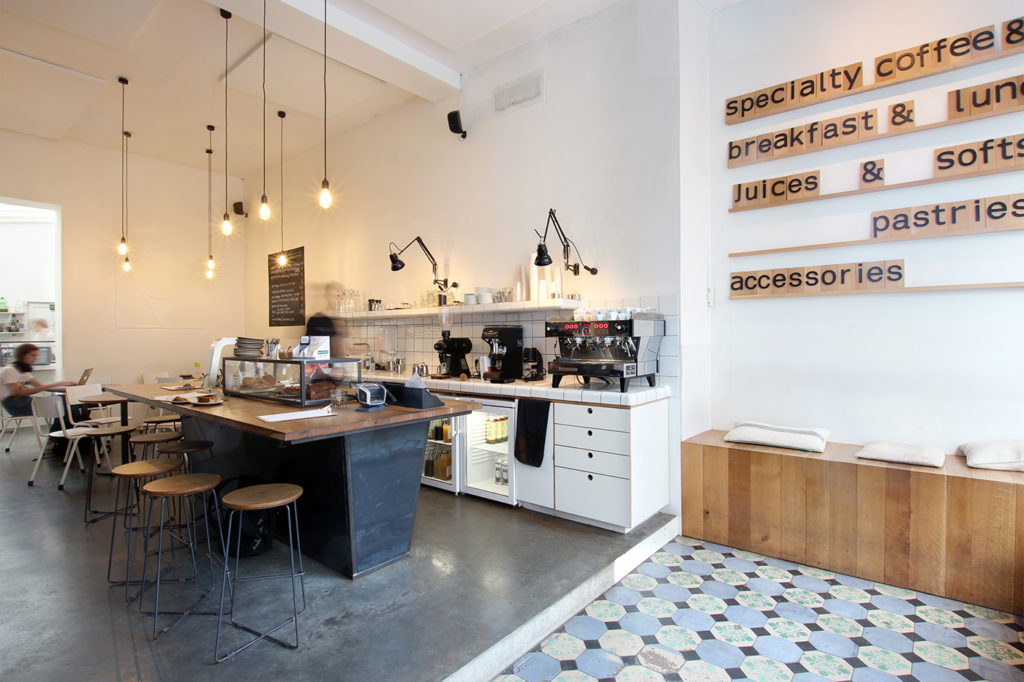 196 rue antoine dansaert, 1000 Brussels
02 513 57 87 – site web
from monday to friday, from 8am to 6pm
saturday and sunday, from 10am to 6pm
du lundi au vendredi, de 8h à 18h
For over two years now, customers have been going to MOK to drink delicious specialty coffee on the spot, or take it away to their office nearby. The end of rue Antoine Dansaert, almost crossing the canal, seems to be the target for really cool new openings these past few years, and we couldn't be happier. With a bunch of hip bars opened by Frédéric Nicolay, a few restaurants and design stores, a specialty coffee bar seemed like the perfect addition to the neighborhood.

The owner Jens, passionate about coffee, first open the first MOK in Leuven in 2012. Since the very beginning, he's only been working with reliable traders to get the best beans from quality coffee-makers. The beans are then roasted by the team, in batches of 10 to 15 kilos maximum, to control the tasting profiles of the beans as closely as possible. We also try their kombucha lemonade, made with kombucha, black tea and kefir lime leaves. Delicious and extremely refreshing, convincing even the most skeptical kombucha-drinkers. Behind the bar, Doug perfectly masters our cappuccinos made with oat milk – the only plant-based milk working well enough with their coffee. All around us, a strong cinnamon smell has spread, making it really hard not to ask where it came from. The answer is banana bread, just out the oven. Let's just say there wasn't much convincing needed before we ordered a piece.