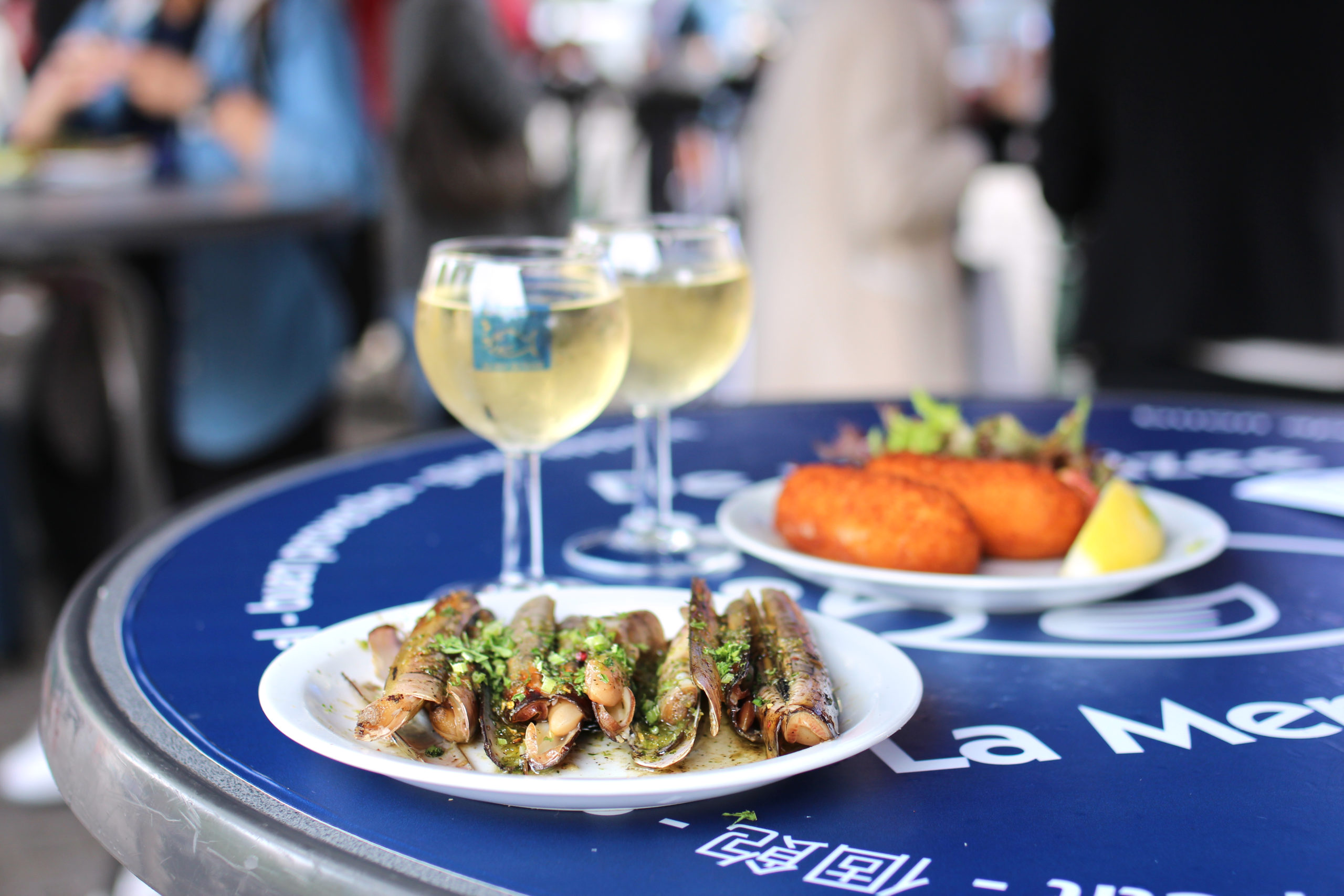 CORONAVIRUS
restaurants open for delivery
and/or take out
given the constantly changing
measure, this list will
evolve over time

Not all places have closed, and now is the time more than ever to support your favorite restaurants.
We have made the list of the best restaurants who struggle during this very particular period to keep on offering their amazing food.
Delivery, take out and special offers.
It's all here.
PS: given the extremely changing situation, we ask that you be understanding if a restaurant has closed in the meantime. The list has been updated this morning but the best remains to check their instagram or facebook account to check their status before making your way over there for take-out.
PS2: this picture so as not to forget that however big of a constraint this is, it's only temporary. And also that we simply cannot wait to meet with you, very soon, at Nordzee with a glass of white and shrimp croquette ❤️
Delivery by the restaurant
Noordzee – Mer du Nord : 025131192
Bistro Madame : delivers a selection wines +32 499 91 33 72, +39 349 13 32 582, giampietro.faggionato@gmail.com
Chouconut : order from Wednesday to Sunday on info@chouconut.com, delivery of 3.90€ to Brussels
Titulus : Home delivery of wines and deli products in Brussels, for a minimum of 50€ tituluscheztoi@gmail.com

Farci : 0477-57.81.00
Jardin Des Olives : their instagram and their facebook, delivery only 1000 Brussels
Jane : info@vinnaturel.be and 0495700961
Glacier Gaston : Sainte-Catherine : 02.2234306 and Stockel 02.8510591
St Kilda : +32 472 48 85 92 of +32 494 68 96 60
La Bottega della Pizza : Saint gilles : 0487/780052
Livraison deliveroo
Livraison TakeAway
Livraison ubereats
Ouverts en take-away
Actions spéciales
La Bottega della Pizza : 2€ off on all pizzas and 15% off on all beers and wines
Buddy Buddy : Nut butter delivery, free delivery from 25€ www.buddybuddy.bio
La paix : launch of a youtube channel #martinbonheurtv, a new recipe every day
Glacier Gaston : free freezing bag offered with all your orders
Bouchéry : available by phone at 02/3323774 to discuss catering or private chef request
Mok : free delivery in all of Belgium at www.mokcoffee.be