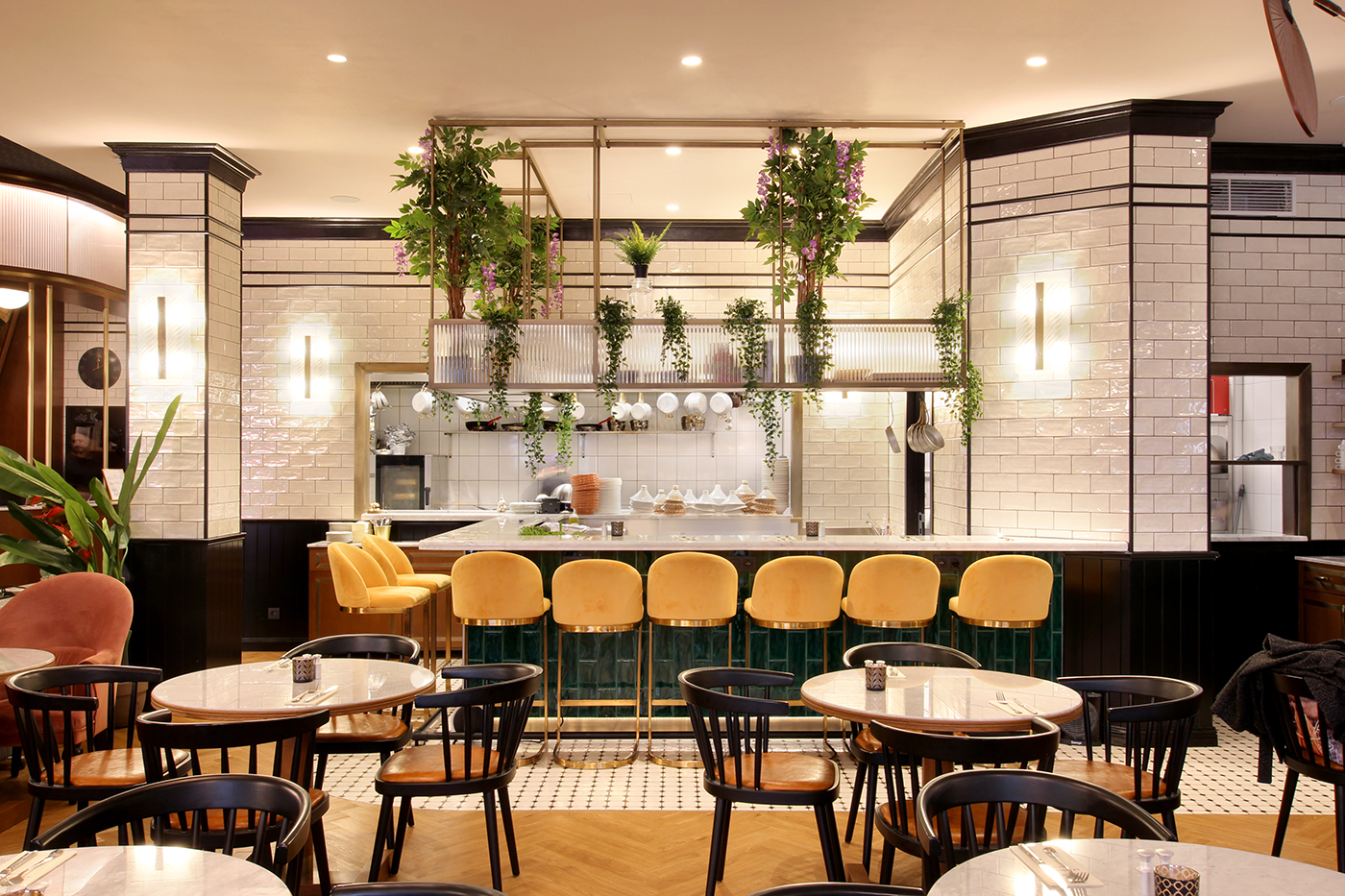 32 rue marché aux poulets, 1000 Bruxelles
02 347 02 91 – site
from monday to sunday
from noon to 2:30pm and from 6pm to 11pm
dishes to share : 2€ – 19,50€
cocktails : 10€ – 13€
This story slightly differs from the ones we're used to hear in Brussels. Roi and Ronnie are not yet another duo of ex-bankers, who found a new passion for specialty coffee, or passionate chefs who now source their vegetables from their very own farm. Roi and Ronnie are passionate though, and that's for sure, but about something else.
Before setting up camp in Brussels for this recent opening, Roi and Ronnie already had a couple of other successful restaurants and businesses behind them. Their thing: creating and developing new restaurant and hotel concepts, with a significant impact on the local food scene. With Vicky Cristina in Tel Aviv, Daddy Cool in Warsaw or Sexy Cow in Split. As consultants, chefs and businessmen, this isn't the first time they made their magic with a place we thought had been lost forever. Le Conteur is their latest project, and we're happy to say it's right in the center of Brussels. Quite a challenging area, between the Celtica Irish pub and the quite never finished "piétonnier". But that didn't stop them, nor did it stop Saar Zafrir, the designer they called upon to design this eclectic space – a middle-eastern restaurant, a hotel lobby and a cocktail bar. On the menu, the list of dishes reflects the essence of the Mediterranean sharing food culture. A tribute paid by the two partners and the chef – and ex-cook from Palomar in London – to their cultural heritage. We had delicious scallop ikra (4,50€), traditional Jewish bread with tomato salsa and sour cream (4€), an incredible candied grilled cabbage with labneh and tahini (12€), the TLV tomato salad (7,50€) – and some more. And yet that was just a tiny taste of what the immense menu had to offer. Next on our list: grab some plane tickets and head out to visit their other venues.