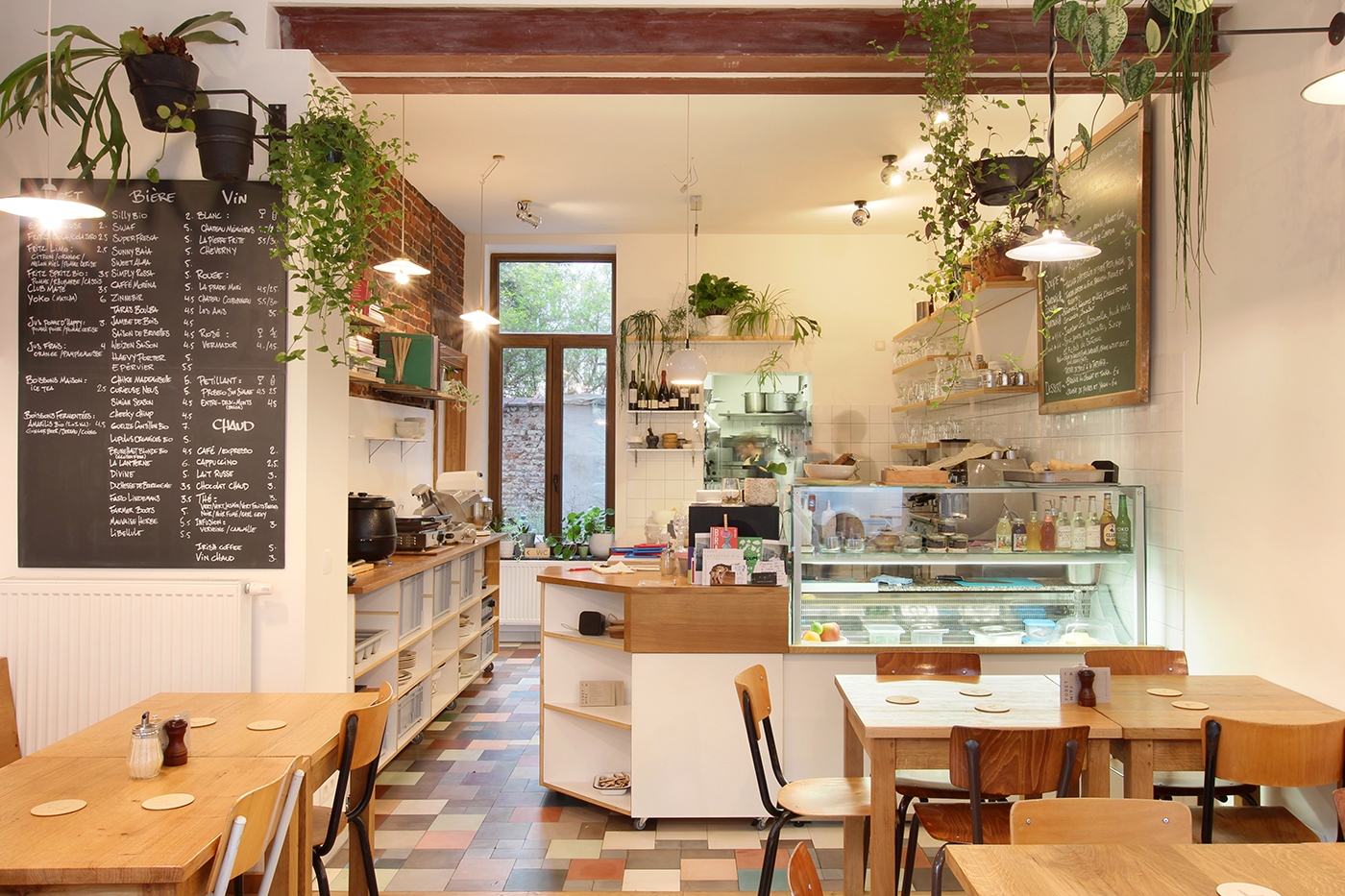 196 rue des alliés, 1190 Forest
0498 65 27 96 – website
tuesday and wednesday from 11am till 4pm
and thursday to friday from 11am till 10pm
daily special : 10€ – 18€
salad : 9€ – 13€
sandwiches : 4,50 – 6€
This cute little café-restaurant, a few meters away from park Duden, was named Forêt a Faim, which literally stands for "Forest is Hungry". It makes sense somehow. I personally had heard about the opening through a friend living in Forest, who actually said to me he was "super happy and relieved" there was more and more venues like this in his neighborhood. Forest is hungry, that's true. Hungry for cosy places to have coffee, hungry for casual lunch spots serving both affordable and delicious food, hungry for places bringing light and a new life to their neighborhood.
This spot checks all the boxes. We decided to try it for lunch. The little room, with wooden tables and school chairs, has room to welcome 20 people max, every day of the week for lunch and on Thursday nights for dinner. Back in the open kitchen, Jérémy prepares daily 2 to 3 specials, and a bunch of very attractive sandwiches ((4,50€ – 8€) – like the one with rib eye steak tagliata, oven roasted cherry tomatoes, pesto and mozzarella. We turned to the daily special and both ordered the shiitake ramen with winter veggies, served with a thai side salad with yuzu and fried tofu (16€). It was simple and good, with a very comforting vibe to the whole thing, which I personally attribute to the place itself. With that, Jérôme recommended us we try the Amarillis, a fermented ginger drink with a super low degree of alcohol, which was a very nice discovery (4,50€). But their selection of beers on the blackboard is definitely what caught our attention, with almost 30 different references and mostly from Brussels-based breweries. Some cool wines too, with a small list of natural and or organic wines, and even mulled wine! In short, you're from the neighborhood? Go and try them! You're not? Go try them too.