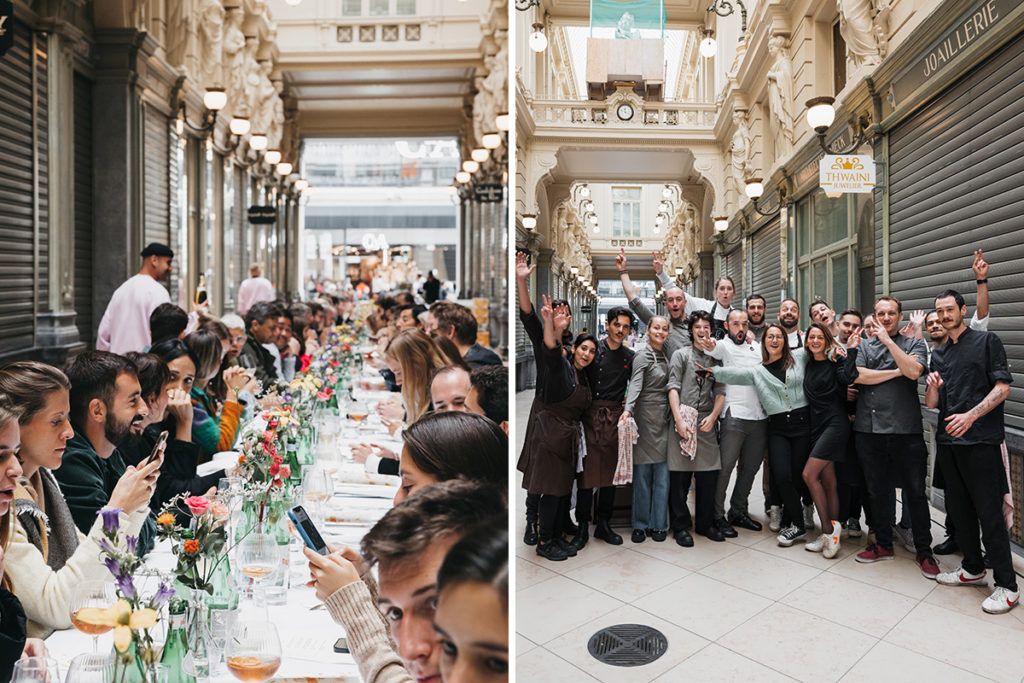 le brunch club en ville
Galerie Passage du Nord
September 18th 2022 from 12 till 3pm

 
After the Summer Brunch Club in 2020 and 2021, the Brunch Club en Ville arrived for the first time on September 18, 2022, on the occasion of the Brussels Car Free Day.
The idea of Le Brunch Club en Ville? To recreate the emblematic Brunch Club in a unique setting – Galerie du Passage du Nord, get together to feast around a single table seating 100 people and enjoy the delicious food of our favorite downtown restaurants – our very special guests for this event.
For the rest, we kept everything you love just the same: tons of good vibes, an amazing 7-course gourmet tasting menu served with Chandon Garden Spritz, our 0.0% Botaniets cocktail, Kefir Eau Vertueuse, Uphill Brewing nitro coffee, San Pellegrino water. 
Our amazing chef line-up for 2022 edition :
In short, it was amazing 🔥 Let's do it again in 2023?
The photos, preciously captured by Vivi Pham, available here.
An event designed by Brussels' Kitchen, with the support of the Brussels' City Economic Affairs alderman.