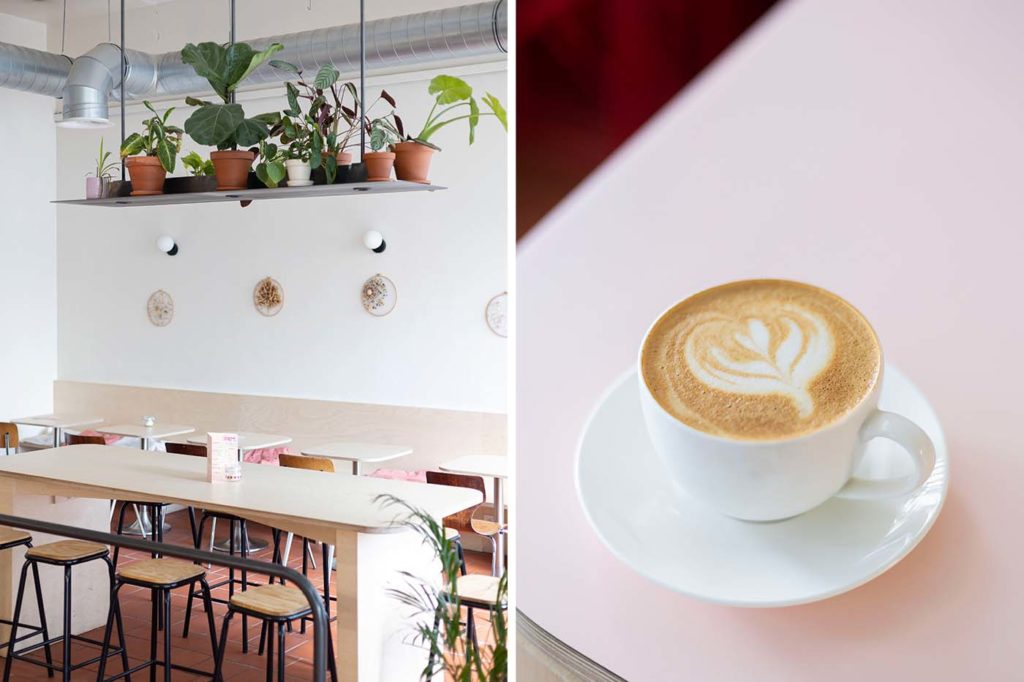 Rue Ravenstein 20, 1000 Bruxelles


02 881 22 12


instagram
Monday to Friday from 8 am till 5pm
Saturday & sunday from 9am till 6 pm
Breakfast: 3,5€ – 14€
Lunch: 6,5€ – 13,5€
We first came here for an oat-milk cappuccino and breakfast. Then again, for a flat white and some lunch. And then a third time, for a cup of Easy Rider from Wide Awake coffee roaster, to write about this strangely name café, two feet away from Bozar.
When chatting with Alice, the owner, we soon realized our common interest for the very first – almost sacred if I may say – coffee of the day. More than just coffee, it's a rather precious moment, like a daily rendez-vous. It's what drove Alice to open a place that'd be open in the mornings, rather than the evenings, and where locals from the neighborhood would meet every day. The idea of knowing the passers-by by their first name and remembering their orders is something we're completely down with. It's actually something we do almost daily as customers ourselves, being located quite close to Belga & Co in Ixelles, and we just love the idea.
Unlike what you may think when hearing the name – boudin roughly translates into a type of sausage, in French – the offer here is 100% vegetarian. Breakfast, lunch and brunch on weekends, and of course fresh pastries are served daily. In the kitchen, Alice teamed up with Chloé, who used to work at Mica, and who now only works with local and seasonal produce, very much like Ottolenghi. That day, we had falafel, muhammara and taboulé (12,50€), just as sunny as it was outside.
Completely vegetarian, we said that already. Why call it Café Boudin then? Well simply because it reflects Alice's fun and joyful personality, and is also a reference to a place she loved in San Francisco, where the very idea of opening her own place started blooming.