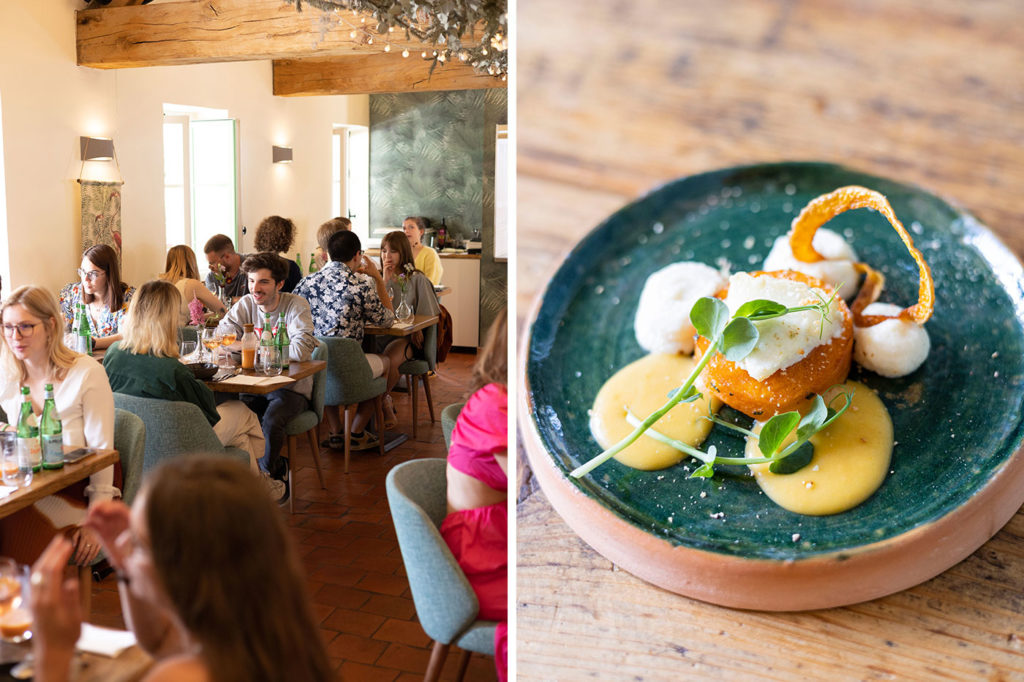 The Brunch Club is back in 2023 Bookings now open 🔥
Each month, Brussels' Kitchen throws quite of a party with our monthly Brunch Club, gathering 7 from the best chefs in Brussels around a unique 7-course vegetarian tasting menu. The perfect opportunity to discover 7 restaurants at once with your friends or family, enjoying a unique concept.
The food is served in the beautiful ceramics by Kylna Art Gallery, and paired with great music, Chandon Garden Spritz, Botaniets Gin mocktails, fresh juices, specialty coffee from Belga & Co and Bru water.
The Brunch is held from 12 to 3pm, in a super friendly atmosphere at l'Auberge des Maïeurs. Bookings can be made only for the whole table, of 2, 4 or 6 people

Reservations here
—
Practical information: 
Where : at l'Auberge des Maïeurs restaurant, 1 parvis saint-pierre, 1150 woluwe-saint-pierre
When: One Sunday every month. One shift from 12pm till 3pm 
What : a vegetarian tasting menu in 7 courses, drinks included
How much : 65€ pp
How: by tables of 2, 4 or 6 people
Reservations here
N.B.: No refunds will be made in the event of a cancellation on your part. However, if we have to cancel for any reason, you will be refunded in full.