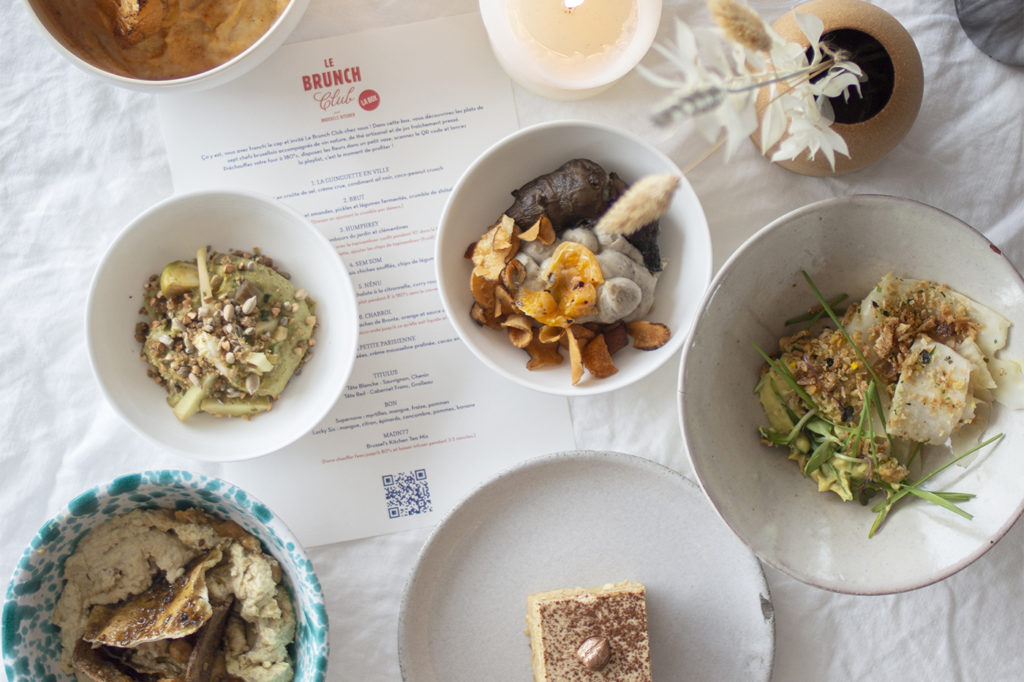 To adapt to the current situation, the Brunch Club has slightly changed – and is now available to take away!
The concept of The Brunch Club Box? Recreate this unique experience in the comfort of your own home
As usual, all the keys elements will be gathered in the box : 7 small dished prepared by 7 Brussels-based chefs, Wignac cider (with or without alcohol), fresh juice from BON and a blend of tea from Madn Teas, specially made for Brussels' Kitchen. 
And a few surprises, of course 😌✨
The price : 45€ per person, everything included (7 dishes + 3 drinks). The Box is for one person, and the menu will be the same format as during the Brunch Club events, with 7 small individual dishes. You can always share it of course, but it would be a shame 😉
Box Brunch Club on April 25th – SOLD OUT !
Mother's Day Box Brunch Club – planned for May 9th – CANCELED
Photos AlohaFred