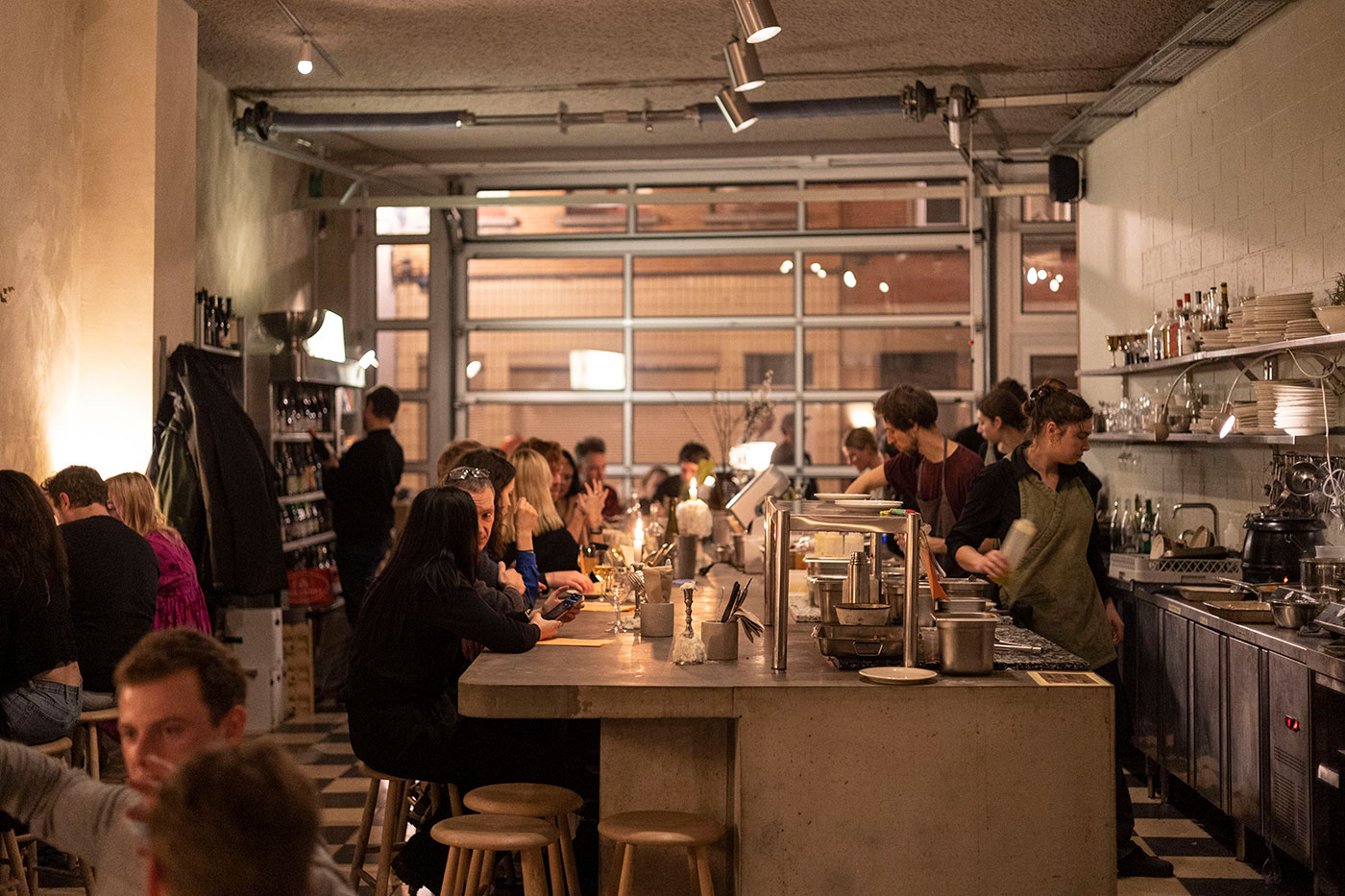 rue de flandres 167
1000 Bruxelles
instagram
thursday from 3pm to 11pm
friday and saturday from 11am to 11pm
bookings by dm from 4 ppl
The first time we went, there were five of us. We were sat down at one of the round tables in the second half of the room, after the bar and the open kitchen. It was our team Christmas' day, and I'd decided to take the organization very seriously. Outside, it had started snowing.
The second time, we were two, sipping on a glass of orange wine at the counter by the kitchen, debating on whether the place was candle-lit or not. And even though they are actual lamps at NightShop too, they're so dimmed that I still think of the place as a huge candle-lit-only warehouse. Beside us, a couple was enjoying a bottle of wine sitting on the stairs, waiting for their table.
The third time there were three of us, sitting at the same table as the very first time I came. Friends from Paris had made their way to Brussels for the weekend and were expecting nothing less than the latest Brussels' Kitchen-recommended place to eat. And I was not planning on disappointing them.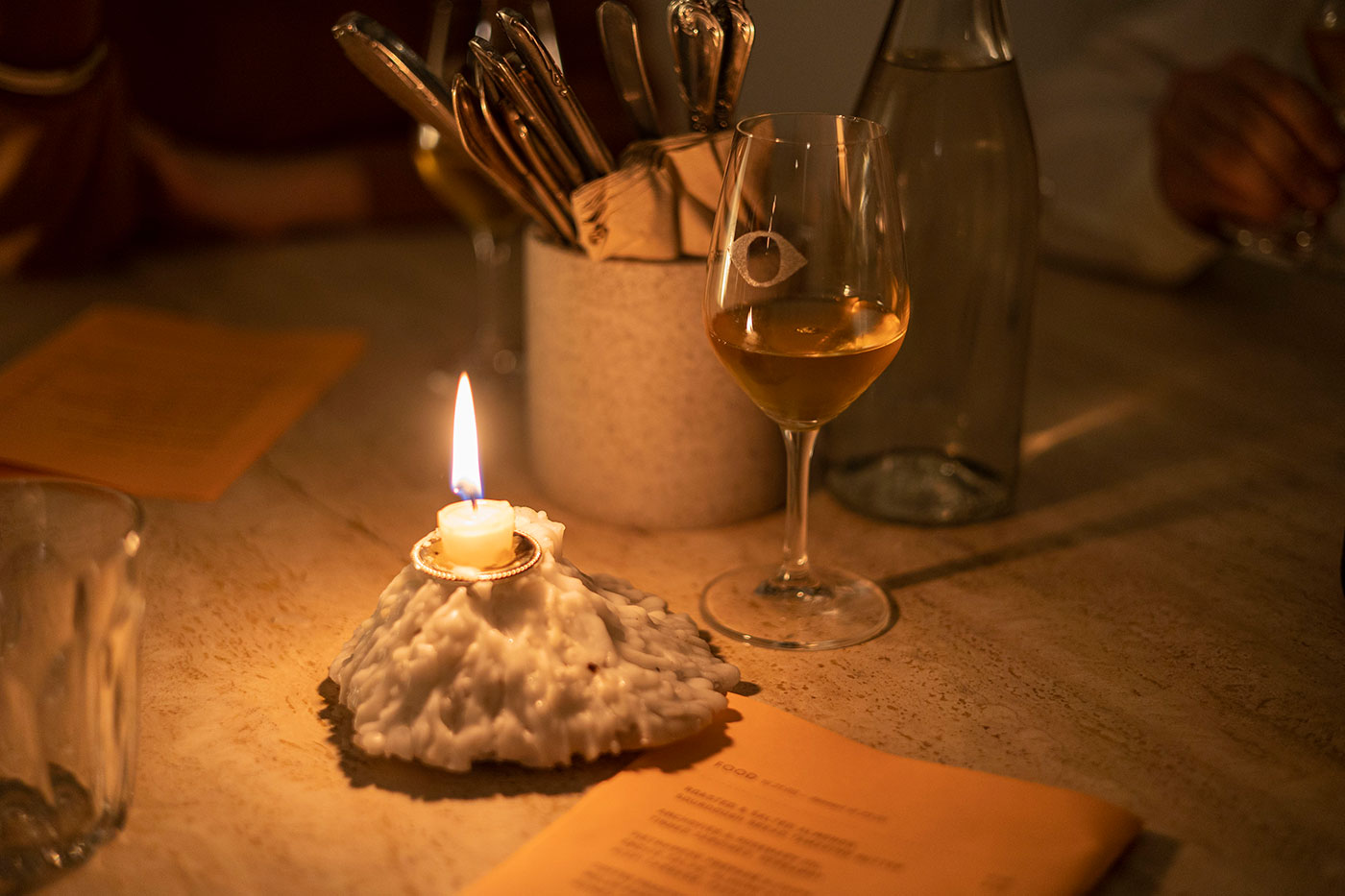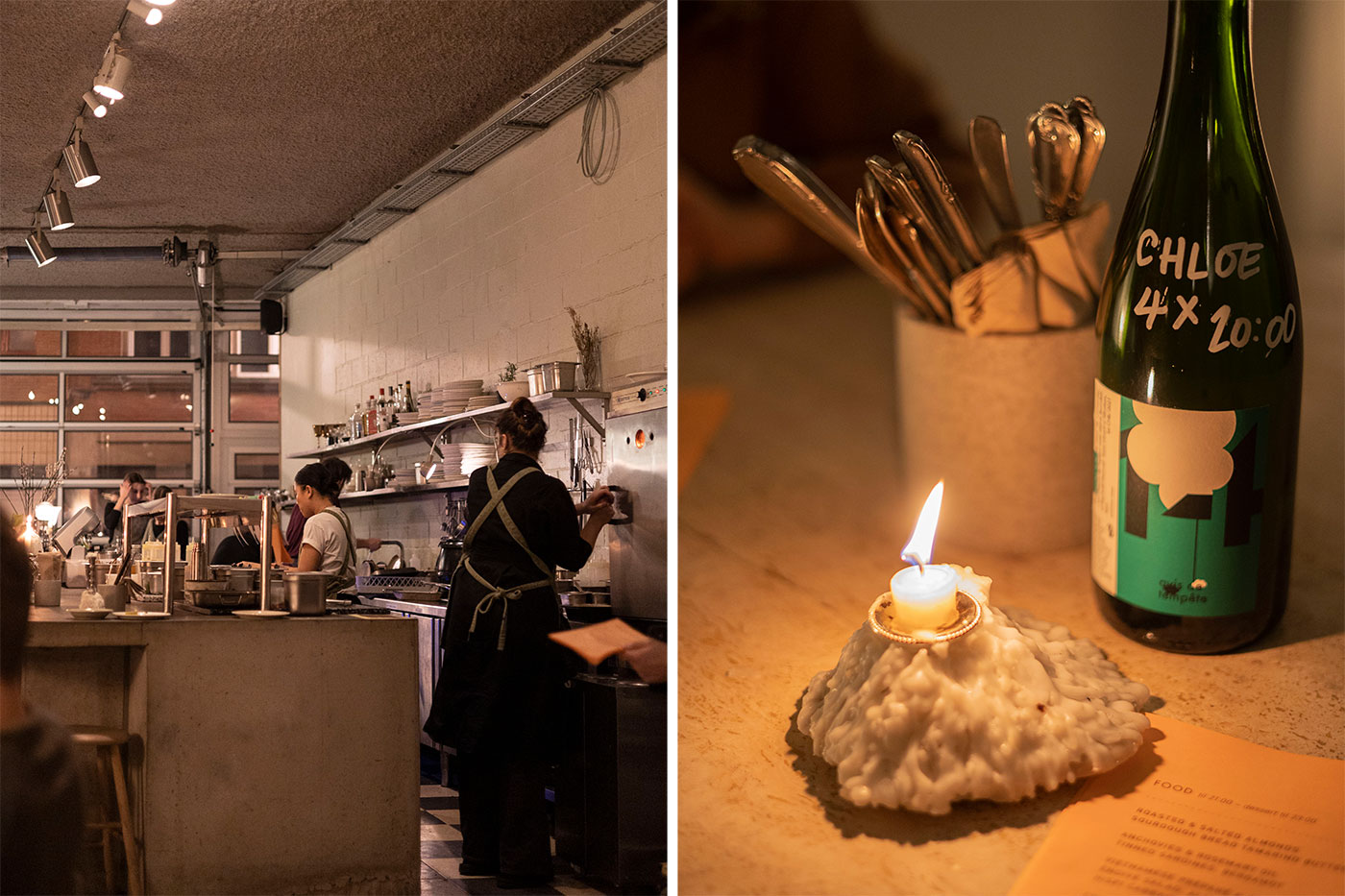 Let's just put it this way: in three weeks, I'd been to NigthShop three times. And even so, I could go back right now without fearing being bored. They're everything I love about a restaurant. The light, like I mentioned before, is simply perfect. The place – a big warehouse with as many boxes of wines as they are people – has got something like no other place in Brussels. Industrial shelves at the back, a giant bar slash open kitchen and stools at the front to wait for your table with a glass of wine. The atmosphere though, is what I love the most. The perfect welcome by the owner and sommelier Jocasta, the background noise of lively conversations blending in with the music and the super friendly atmosphere. The wines also play a big role. Among the three times I came, not once was I disappointed. I even got to go home with a few bottles I particularly loved. And finally, the food – everything was good, and some things were even better. Like the Comté perfectly paired with their version of Kouign Amann (11,50€), Hispi cabbage with cédrat and black garlic (13,50€), the "Vietnamien prepare", much like a Belgian "américain", only Vietnamese and topped with chips (11€), the Pho with guinea fowl (21,50€) or the chocolate and coffee torta served with whipped cream (9€). Even so, it is first and foremost the soul of NightShop that makes us want to go back. And we'll be back.