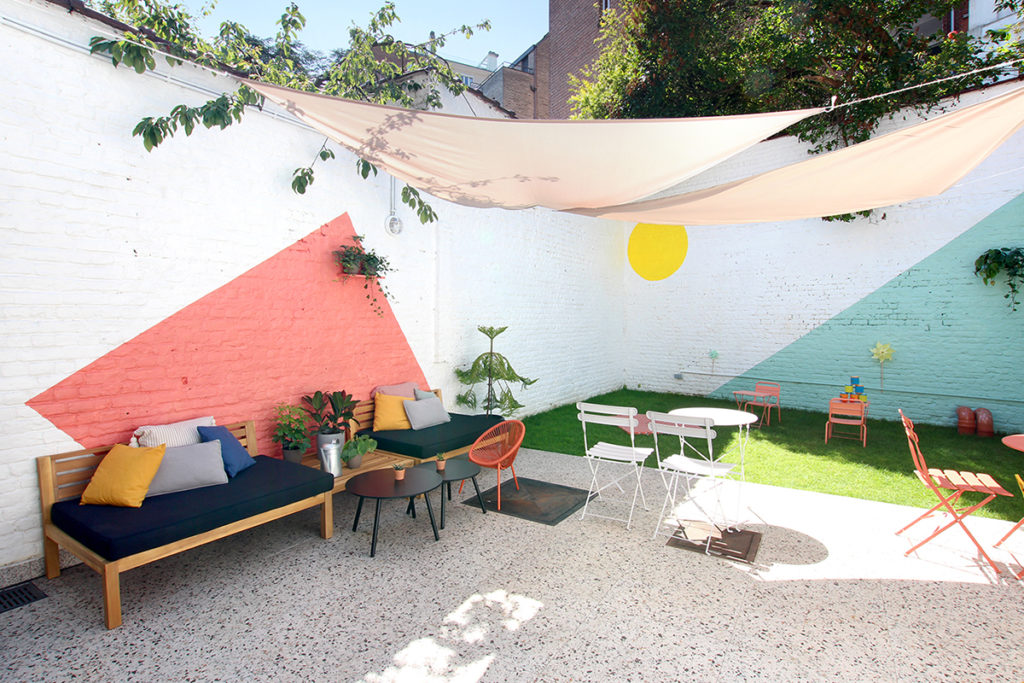 This is probably what we missed the most. Starting the day with a good cup of specialty coffee, a notebook in hand and our laptop plugged into the wall. The perfect moment to go over our to-do for the day or the week ahead, while sipping a cappuccino.
But also the ideal place to take a well-deserved break with friends, schedule our weekly meetings, and so on. For us, cafés are both a place we enjoy during and off work. It's where we stop by at least once a day, it's our HQ.
Here are some of our favorite spots to enjoy a good coffee, each with a garden or a nice hidden terrace.
6 hidden terraces & gardens to have coffee
A huge garden like you wouldn't imagine hidden on rue de la Paix, and a wild one too. A big tree, tables and chairs, deckchairs, green everywhere, and sunshine.
We particularly love: the soy milk cappuccino made with love by Joana, the gluten-free poppy seed and chocolate chip cake and the homemade Swedish Kanelbullar.
Kaki is our latest favorite pastry shop. Gwen does wonders, and we love going there for her creamy baos as much as for her smile, which you can guess without a doubt even doubt it's hidden behind her mask. At the back, a small garden terrace, where you can sit quietly while enjoying her super fluffy Asian-inspired homemade desserts.
We particularly love: the mango and coconut Ka Bao, which reminds us of Thailand, the Japanese soufflé cheesecake, lighter than air, and the infinite collection of superb teas, bought from the former owner of Tea for Two.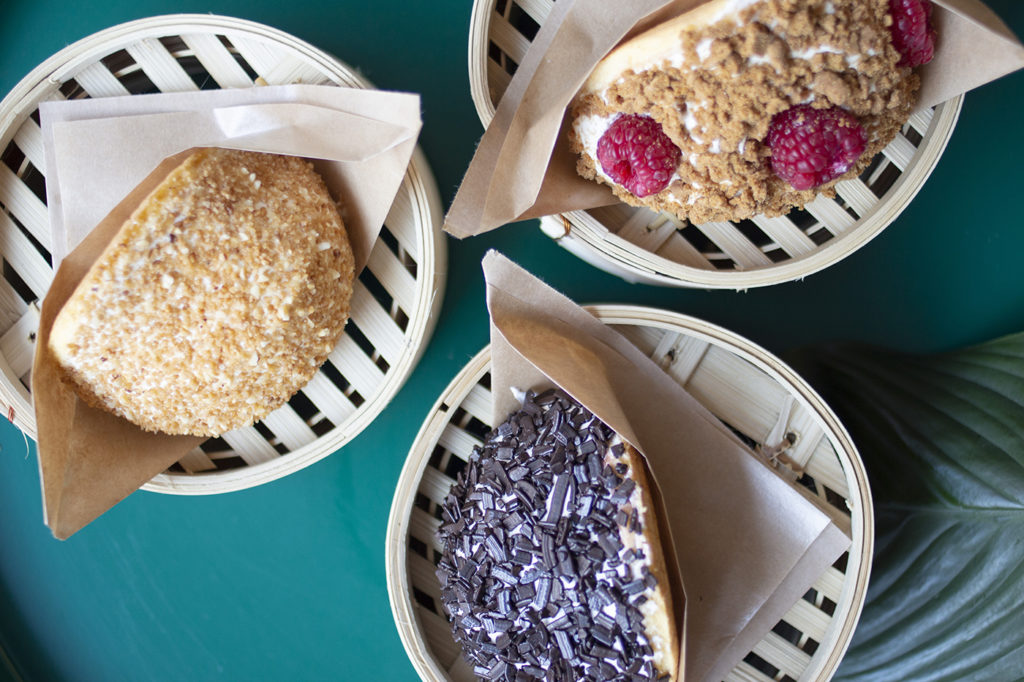 If you follow us on Instagram, you already know this is our favorite. When we talk about cafés being our HQ, meetings and so on, we're really just talking about Belga & Co. When we talk about specialty coffee and coconut cappuccino, we're mostly talking about Belga & Co too, of course. In addition to the service by Pierre and the coffees carefully selected by Loïc and Charly, we love going there for the garden, the big wooden table and the small apple trees and strawberries which grow all around.
We particularly love: the coconut milk cappuccino, the carrot cake and the ham and cheese croissant – pleasure guaranteed.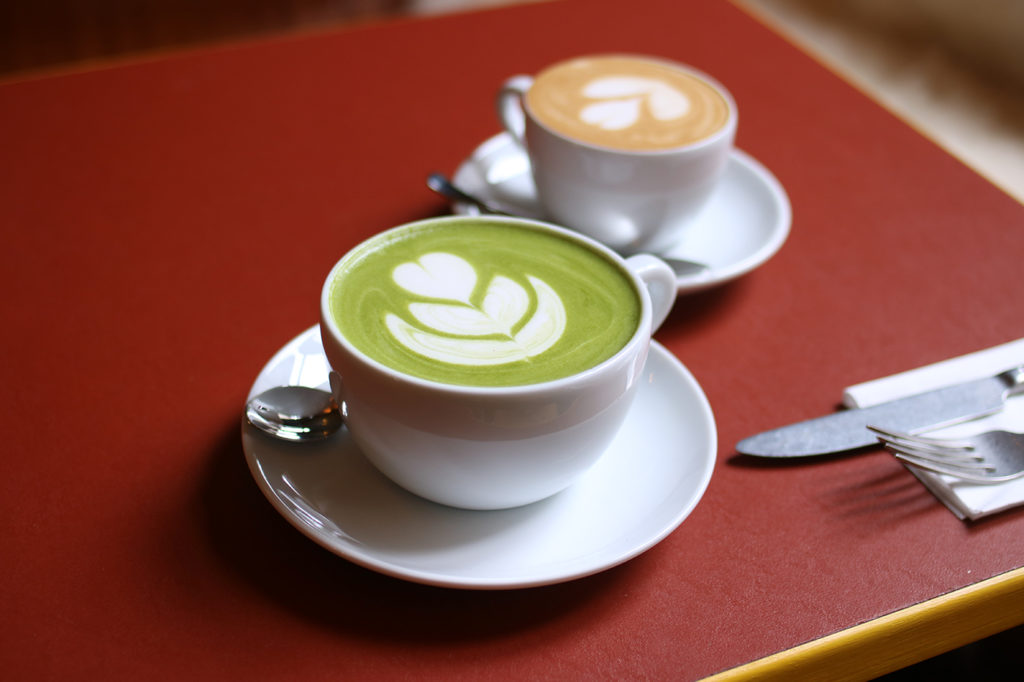 Run by a Belgian-Japanese couple, Parlor Coffee was, when it opened in 2012, one of the pioneers of specialty coffee in Brussels. In addition to serving it, they also roast it themselves. Today, we like to continue to take refuge in the small terrace in the back with its terracotta-colored walls, to sip our espresso macchiato or eat a bagel on the go.
We particularly love: taking advantage of our coffee break to stock up on coffee to bring home. The graphics of their bags are just beautiful, which doesn't spoil anything.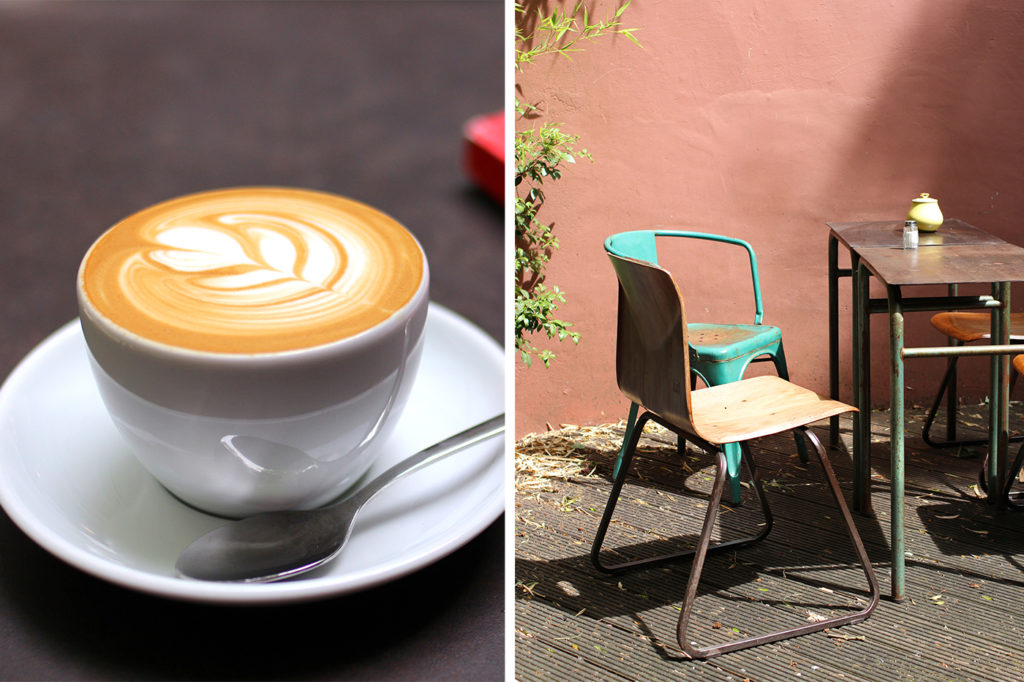 If you have friends with kids or small children yourself, you probably have been desperately looking for a place to enjoy coffee, without having to run after your little ones. Dînette is the perfect place for that. The owners are both childcare nurses, but instead of opening a nursery, they decided to open a café and canteen, optimized for babies and toddlers. Their idea is simply genius, and to top it off, it's super pretty. No plastic toys or loud music here – everything has been chosen or custom-made with taste, and you'll feel comfortable bringing your friends without kids with your eyes closed.
We particularly love: the garden at the back, very colorful, ideal to enjoy a lemonade in the sun with a piece of cake.

Photo of their garden at the top of the article.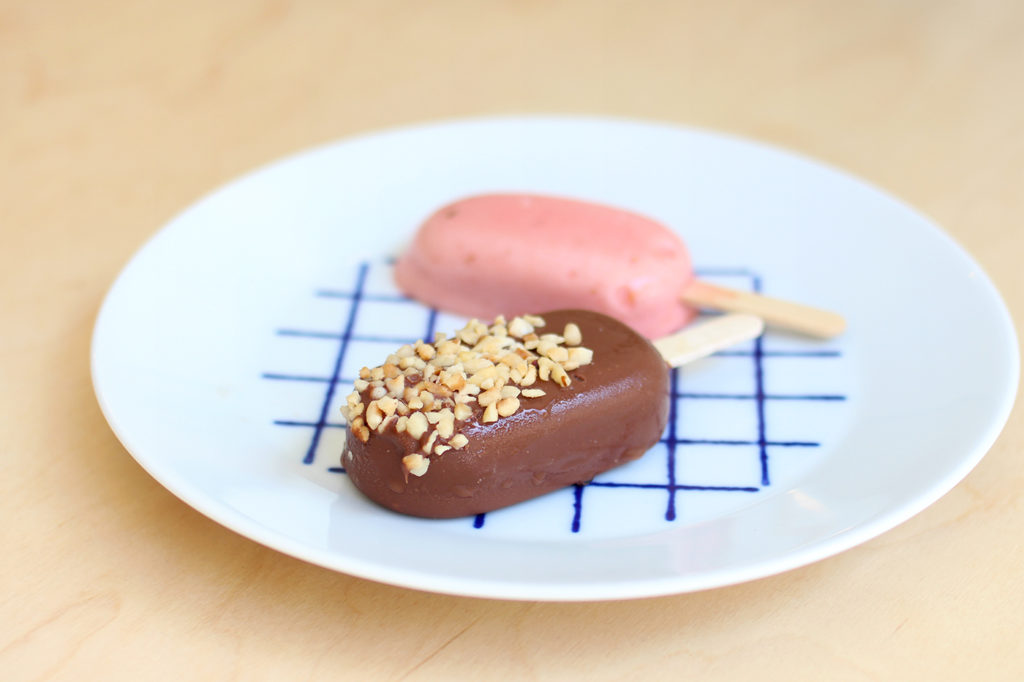 As the latest specialty coffee bar opening in the Châtelain, Kami's audience and faithful customer base grew extremely quickly. Their recipe to success is quite simple to be honest: the coffee is great, the pastries are delicious, the owners are always warm and welcoming, the place is ideal to work in peace, and the garden is extremely pleasant and peaceful. It's been completely renovated during the last months of closure. Chips on the ground, trees, climbing plants, small wooden benches and even some deckchairs – it's simply charming.
We particularly love: the homemade financiers, the sandwiches with bread and melted cheese, Japanese Sando style, and the filter coffee of the day, always a very good choice.

Their garden here