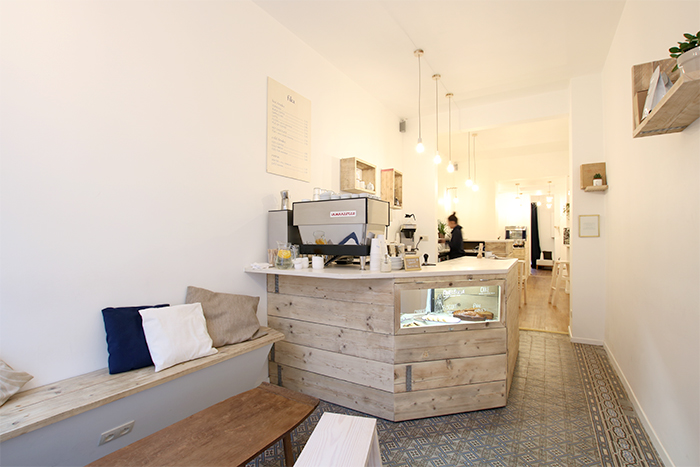 17 RUE DE LA PAIX, 1050 IXELLES
02 502 88 85 – SITE WEB
OPEN FROM MONDAY TO FRIDAY FROM 8AM TO 6PM,
SATURDAY AND SUNDAY FROM 8AM TO 7PM
Fika, or coffee break in Swedish. A moment to stop, take a break with friends or colleagues, to enjoy a coffee along with some pastries.
Even though Joana isn't Swedish, she created this place to reflect this specific moment in the day. Fika is a quiet, cosy and minimalist place, reminding us of the Scandinavian spirit and idea of well-being. She serves only pure origin 100% Arabica coffee, and only from the best roasters. Two coffee roasters are put in the spotlight here, the Café Capitale, a Belgian roastery whose beans are roasted in the very center of our beloved Marolles neighborhood, and April, a Swedish beautiful brand created by Patrick Rolf.
The rest of the ingredients used were selected locally. The farmers' milk and butter come from Belgium, the fruits for the granola are seasonal and organic, and all the pastries are homemade by Joana. The Kenlbullars, a delicious Swedish specialtiy with cinnamon, is definitely worth a try, and so is the brioche served with delicious jam, perfect for breakfast.
We love this place exactly for what it is, a perfect coffee break.