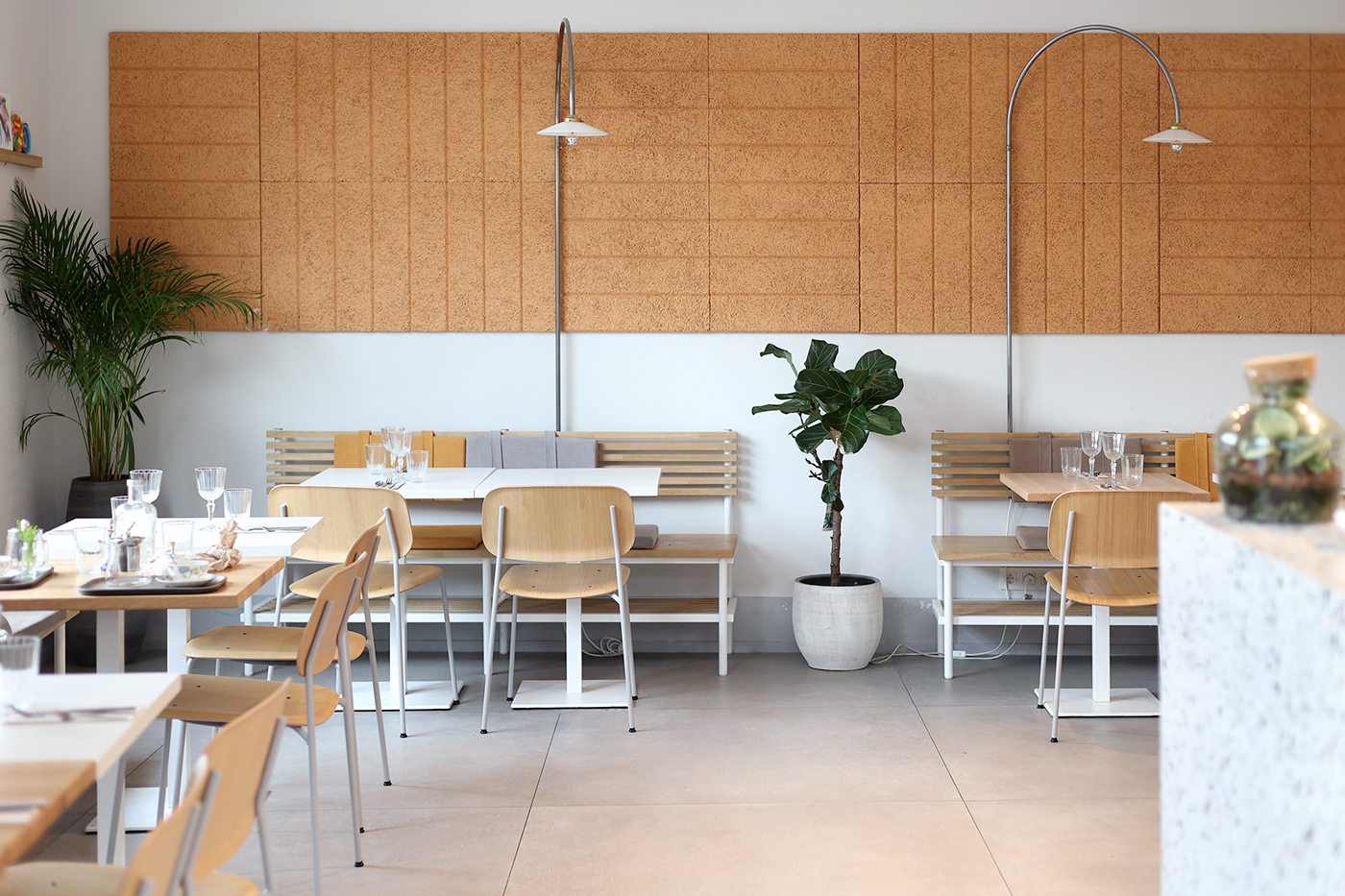 Chau. de Saint-Job 388, 1180 Uccle
instagram – site
wed to fri from 12 to 2pm and 6pm to 9pm 
sat from 10am to 9pm
sunday from 10am to 3pm
lunch menu: 24€
kids menu: 15€
evening menu from 45€
Since last July, Mêzon has been offering a brand new concept in Brussels. This restaurants is parents-friendly, which is whole other thing from being kids-friendly. Let us explain. It's actually quite simple : Mêzon is a restaurant, not a playground. It is a place where both parents and kids find exactly what is best suitable for them, meaning an elegant and quite setting for one, and a dedicated kid's space with babysitters at hand for the other.


Not having kids ourselves, we were a bit skeptical but mostly quite curious to try the place. And it was exactly like it said : quite, elegant, with delicious food for both adults and their kids, and a dedicated space for both of them.
We tried the 3-course lunch (24€), which, although different each week, always has a vegan option on the menu. Something we rather appreciate in 2022. We really enjoyed the roasted cauliflower with red curry and potato espuma. On the dessert side, we love the crepe Normande, cider caramel and vanilla ice-cream, just as much as the poached pear, crumble and exotic fruit sorbet. As for the kids, we love the fact that their food is just as much a "restaurant experience" as their parents. Every week, a different bento (15€), fun and colorful, around the themes crunchy, creamy, proteins and vitamins – they've thought of everything.
On the practical side, everything has been thought of to make the experience as easy as possible. As soon as you make you're booking, you'll be able to choose the number of kids with you, wether you need a special chair or even a babysitter at hand (15€/hour/kid). At the back of the restaurant, a little room has everything available for kids to enjoy this restaurant just as much as you do. During weekends, Mêzon goes a step further with special activities organized to keep your kids busy while you're busy brunching. How convenient right?
So Mêzon is pretty much the ideal place for young parents who want to eat out without sacrificing their own experience, or evening to tag along with your friends who do have kids, even if you don't quite yet.