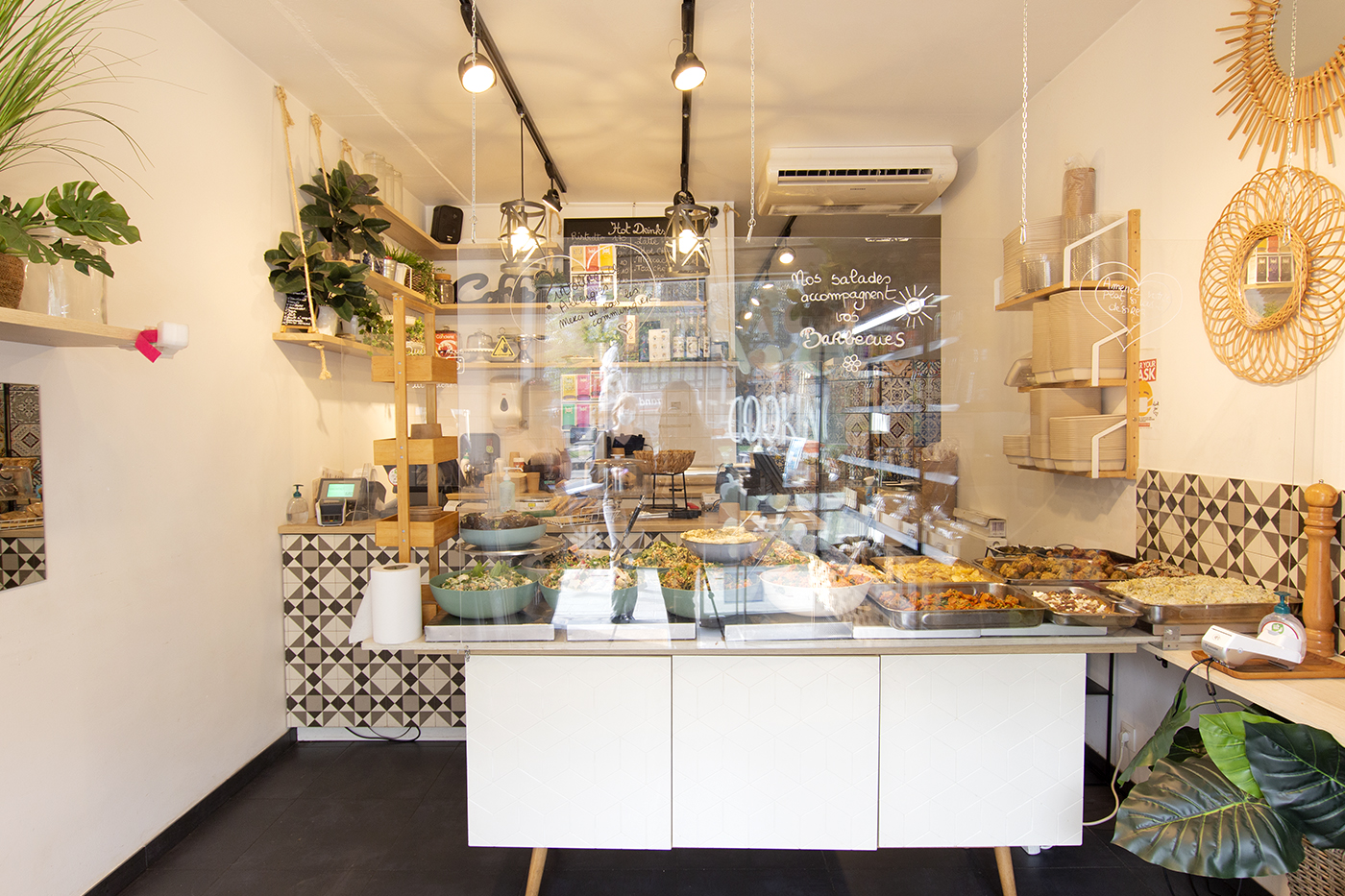 503 avenue Louise, 1050 Bruselles
instagram – website
Monday to Friday from 9 am to 4 pm,
Saturday from 11 am to 2 pm
Dahlia and Katia are high up in the list of reasons you should visit iit Kitchen. Their kindness, generosity and the warm welcome they give as soon as you walk in the door make all the difference. They've been partners at iit Kitchen for 12 years now, and have been sister in law for much longer. Both in their private and professional lives, they form an unbeatable duo, just as joyful as their cuisine.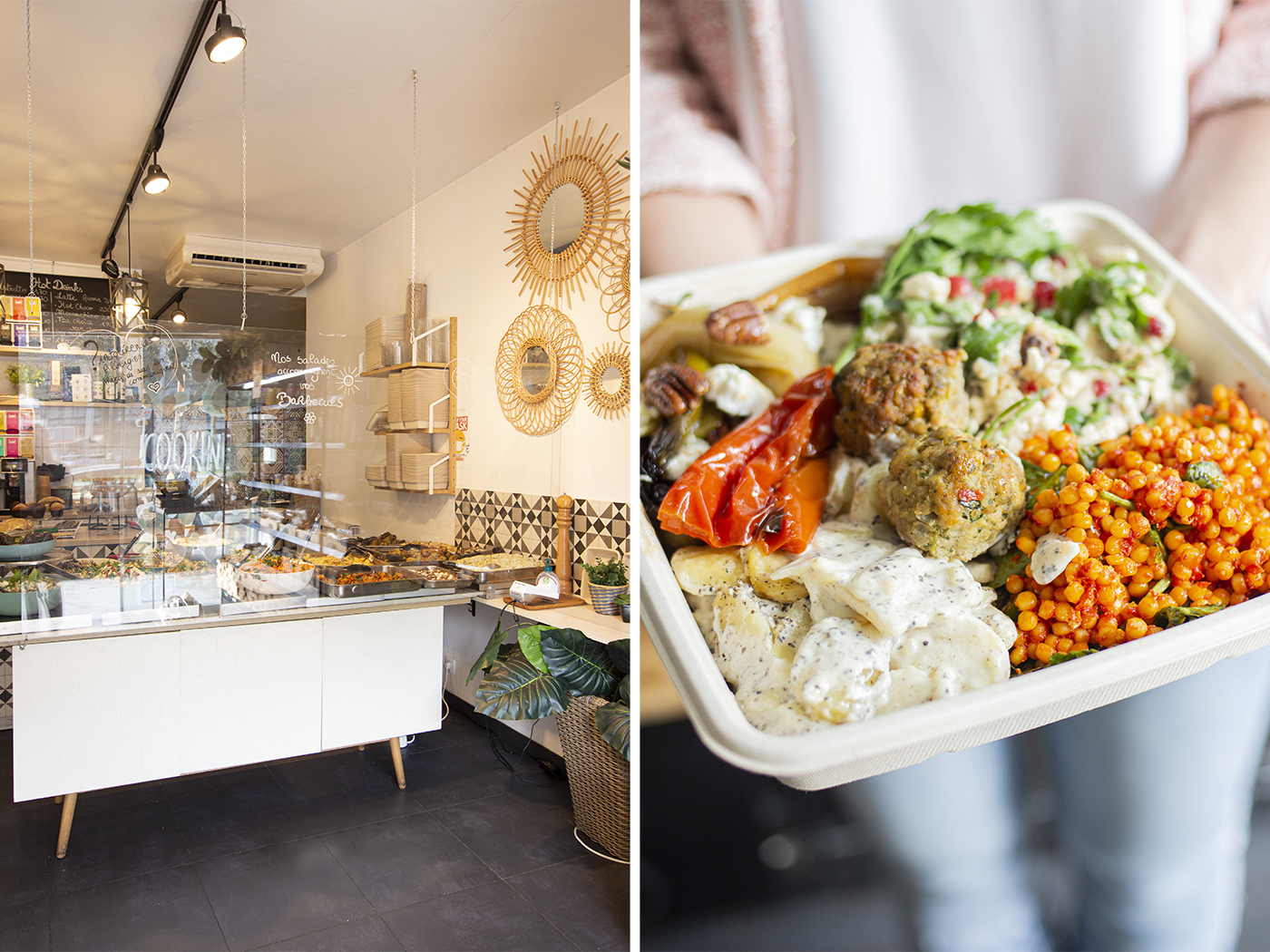 Let's talk about their cuisine. They first started off with Italian specialties, hence the name "iit" kitchen, then eventually returned to their true love: Middle Eastern food. As we walked through the doors of their Ixelles counter, we spotted Dahlia behind a colorful buffet, ready to tell about each one of the dishes to any customer that walks in. The menu changes every day, although some of the best-sellers simply cannot leave the menu.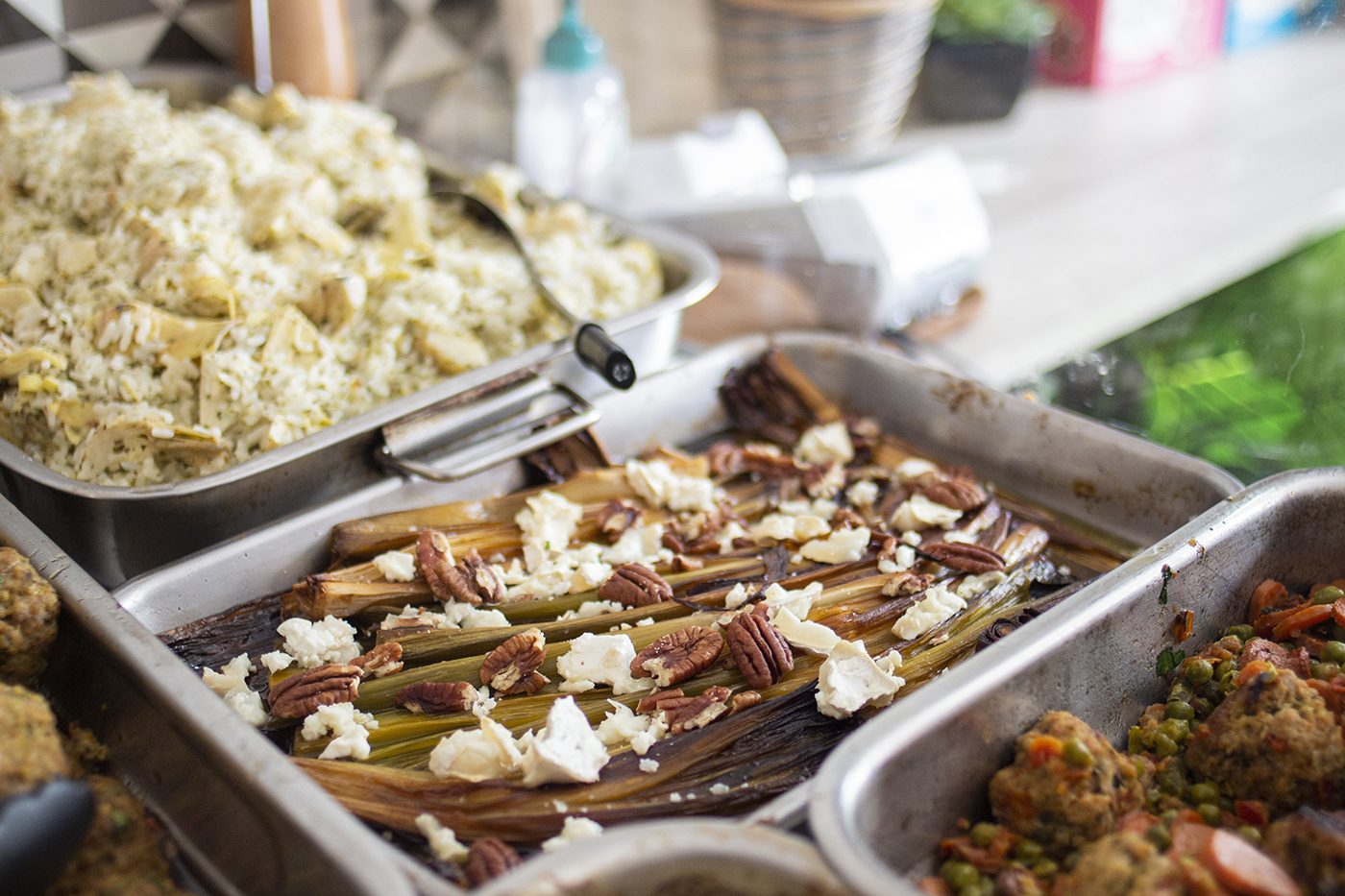 We started composing our plates by picking among the colorful dishes that caught our eye – a true dilemma. Of course we went for the truffle potato gratin – one of the few dishes that never leaves the counter – comforting as ever. We added dhaal curry with coconut lentils, kefta with red peppers and spices and roast cauliflower, tahine smoked eggplants with pomegranate and flat-leaf parsley. Then we topped off our plate, quite full already, with some extra leeks with parmesan cream, which turned out to be slightly undercooked to our taste.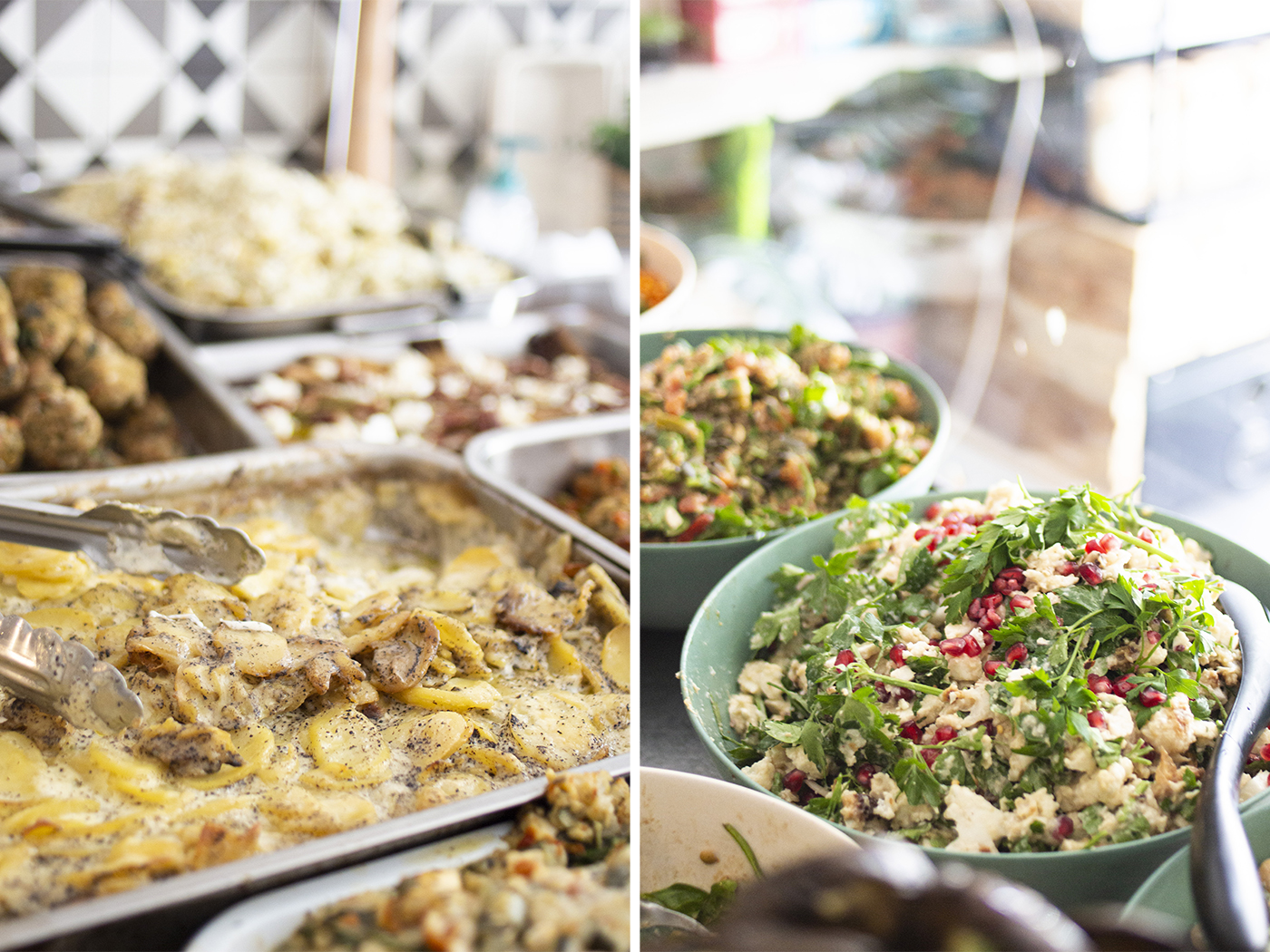 A few visits later, it's all the same: not once did we leave Katia and Dahlia's little counter without way too much to eat. Because, just like the girls running iit kitchen, Mediterranean cuisine is all about generosity.