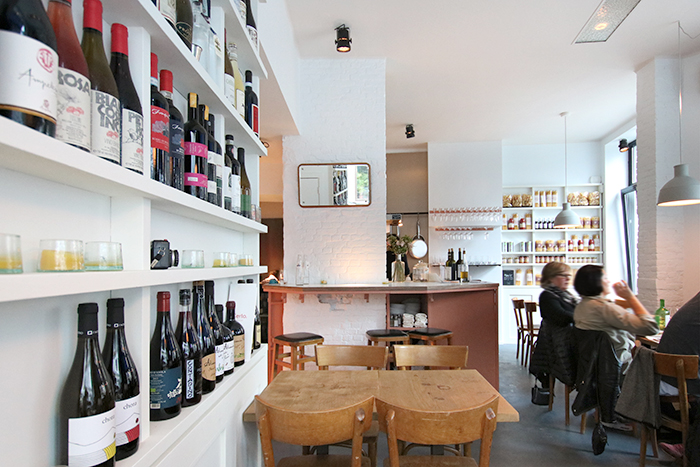 48 LONG LIFE STREET, 1050 IXELLES
+32 473 49 64 93 – WEBSITE
OPEN MONDAY TO SATURDAY FROM 7:00PM TO 10:30PM
AND FROM TUESDAY TO FRIDAY FROM 12PM TO 2.30PM
A week right after the restaurant reopened, we decided it was time to push the doors of what used to be our neighbourhood beloved Italian ; Unico. The windows were now displaying strong blue rounded letters on each window, forming the name Certo.
Certo was opened by Federico Mazzoni, originally from Rome, who had been operating the famous Caffe al Dente for years. With help from the architects Lhoas & Lhoas, his Sicilian chef and his graphic designer wife, he was able to transform this cosy and warm place, without altering its spirit. The tiny restaurant is fresh and crisp, mostly white with hints of blue and pink. Though the owners and the interior have changed, the story remains the same. You'll come here to enjoy authentic Italian produce, together with about twenty other guests, while sipping a glass of Italian red wine. And it does still feel like home.
The menu is quite short and changes more or less weekly. They prepare classics such as the Sicilian caponata and the carpaccio di manzo, along with calamarata pasta with Italian salsiccia, or spaghetti cacio e pepe (pecorino cheese and fresh black ground pepper), highlighting the simplicity of the Roman cuisine. Finish off with a plate of delicious cheese, they simply go great with Damien Bouchery's freshly baked bread. Heaven.