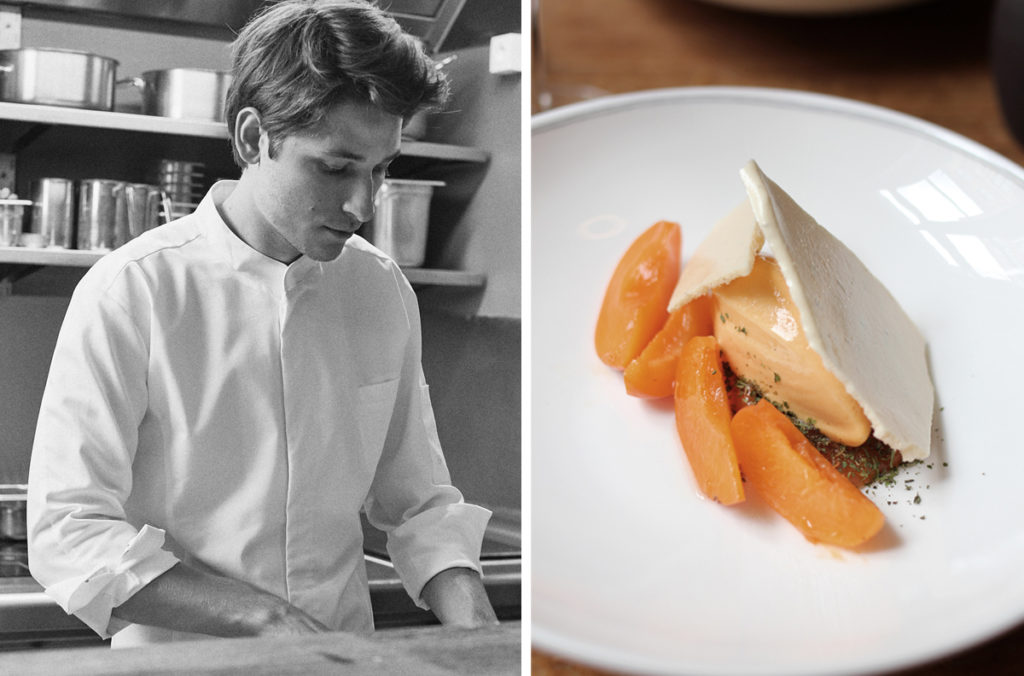 Prochain cours de cuisine live:
ce mardi 8 décembre à 19h
avec le chef Kevin Perlot
du restaurant Vertige
For the next live cooking class, I'm very excited to invite Kevin, the young chef of Vertige restaurant that I had the chance to discover last July.
As usual, the class will be preceded by a few days by a live oenology session, where Baptiste will present the wine pairings chosen for the recipe.
See you this Friday December 4th at 8pm on Instagram this Friday with Titulus.
As for the recipe we'll be cooking next Tuesday, here is all you need to know :
"Candied celeriac, vegetable rose, shiitake sauce".
Ingredients for 4 persons :
-1 beautiful organic celery root ideally 800g/1kg
-150 gr button mushroom
-100 gr shitaké
-1 l poultry broth
-50g hazelnut
-1 clove of garlic
-5 to 6 dried bay leaves
-1/2 tbsp. coriander seed
-1/2 tsp. black pepper
-salt
-grape seed oil or olive oil
-butter
Necessary equipment
-1 cutting board
-1 large knife
-1 mandolin (optional)
-1 baking dish
-aluminum paper
-2 pans
-1 small mixer + diver mixer
-1 sieve
Meet me on Instagram this Friday at 8pm to talk about wine and this Tuesday, December 8th at 7pm to cook together !