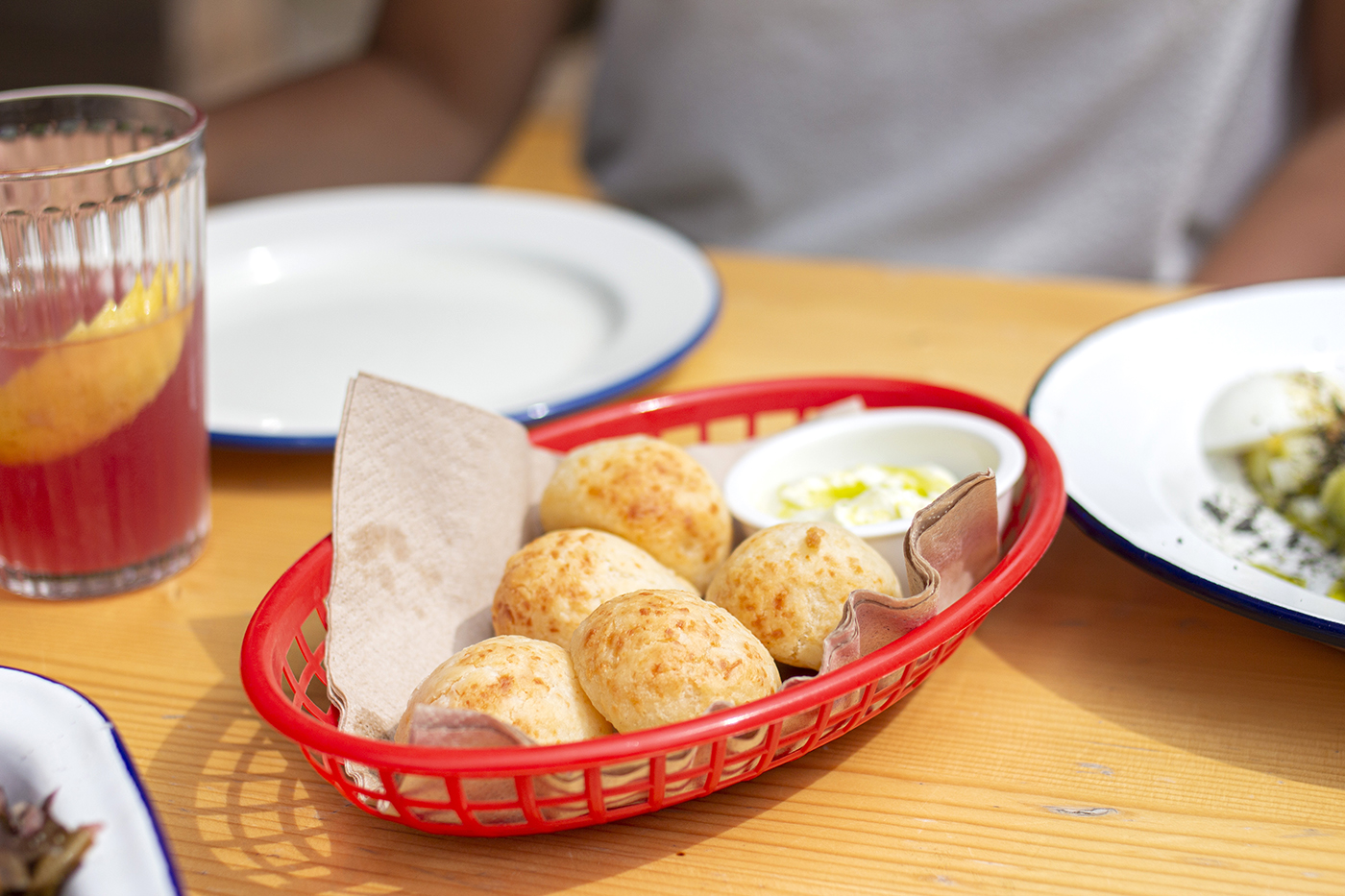 57 avenue adolphe Demeur,
1060 Saint-Gilles
site – instagram
from wednesday to sunday
The pale pink walls that were once covered with the drawings of Bouchée Double have been repainted, and the kraft paper where the menu used to be written has been torn off the walls. It's a bit painful to see this Alsatian canteen disappear, of course, but that bit is part of the game at Liesse, and that's also one of the reasons we love it so much.
Today, this culinary hub hosts – yet another – Pauline and her project ; Popa. And we already just as big fans as the first time.
To be honest, we initially thought it was a Brazilian eatery. We had read the words "pao de quejo" on the menu, and it had gotten us really excited. Once we were there, while waiting to talk to Pauline, the young chef in residence, we feasted on our pao de quejo, fluffy to die for, served with a fresh yoghurt sauce, giving it a clever twist (7€). But also of the crispy pork and braised fennel (12€), wat less Brazilian you have to admit – but that we liked just as much. The leeks with vinaigrette, soft-boiled egg and oregano crumble (8€), also great – though they could have been cooked just a little bit more – has us convinced that, though this place did serve a bit of Brazilian food, it was clearly not the only thing the cuisine was about.
Pauline explained everything to us. She did grow up in Brazil, yes – where she used to line up at the bakery in the morning to buy bags of pao de quejo – but she also worked in a Croatian and Italian restaurant, lived in Toulouse, traveled to Vietnam and New Zealand and worked in a classic French restaurant in Paris. All of these trips and experiences have influenced her cooking, and it's a bit of a collection of her culinary experiences that we find on her menu today.
Come quick, her residency ends at the end of September. The question we ask ourselves though, is where will Pauline go next. We don't know, but we can't wait to find out.