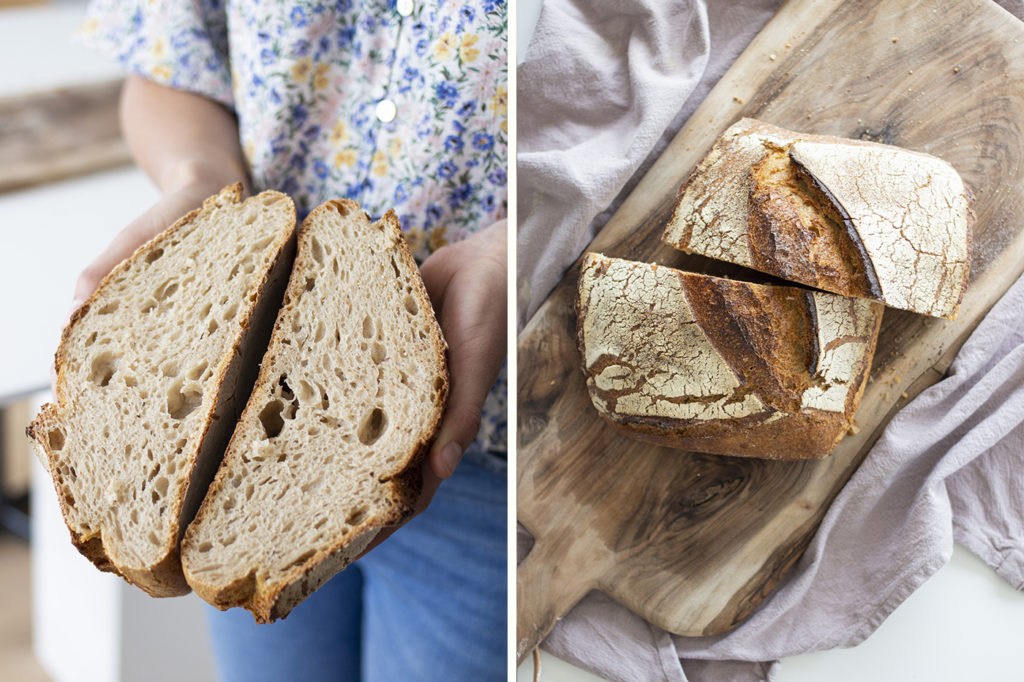 Avenue Jean Volders 11, 1060 Saint-Gilles
02 647 13 34 – website
Tuesday to Friday from 7am to 2pm & 4pm to 7pm
Saturday from 7:30 am to 6 pm
Sunday from 7:30 am to 4 pm
In January 2018, Chris and Marc opened their bakery at number 11 of Avenue Jean Volders. Their ambition: to make Brussels a city where you can find good bread. Not so simple. However, three years later, thanks to the help of Mathieu, their star baker, Boulengier has become one of the leading references for sourdough bread in our capital.
Chris tells me that with Marc, his partner and best friend, they wanted to work with natural leaven, organic flours, and long rising times. Basically: to have a dough rise as naturally as possible. At their place, the bread rises 24 hours, which makes all the difference with a "normal" bakery, where the average is about 2 hours.
From the beginning, their wish was to start with simple concepts, and above all, bread of very high quality, "because in Brussels, you can get up early to find good bread", Chris tells me.
Another major focus is the seasonality of their products. Yesterday, they still had apple pie, which they had all winter. Today, it's rhubarb pie, which will last three weeks, and then basta. What prevails here is the short circuit, and the desire to do things right.
But the real star here is Mathieu, their baker. Mathieu has been in the bakery business since he was 14 years old. After his 7-year tour of France with the Compagnons du Devoir, he worked at Saint-Aulaye, before landing at Boulengier. He was asked how to make good bread.
"With a good flour, a good leaven, time and passion. It's all about the leavening and the fermentation time, between 24, 48 or 72 hours depending on our breads. It's mostly know-how, there is no real recipe. You need to master the leaven. You can have the best flour in the world, but if you have a poor leaven and a baker who doesn't master it, you won't have good bread.
A bakery is a neighborhood thing. And even if Boulengier is preceded by its reputation, we must admit that we are rarely customers ourselves. To remedy this, we spoke to Elo and Pierre, two real fans of the place who live in the neighborhood, and who go there between 1 and 5 times a week.
Why Boulengier?
I think what we like is that they don't offer 46 different kinds of pastries. They have their basics, which are very well done. You feel that there is a tradition behind what they do and this French know-how that makes you think of vacation bread. It's a real bakery and not a mix between a pastry shop and a bakery so you feel that the bread is the real star. We can easily wait in line for 30 minutes just because we can only find what we need there.
And what is it, precisely, that you can only find there?
The muesli-apricot buns or the Japanese-style bun which is incredibly soft – I think it has become one of their best-sellers.

You can now order directly from Boulengier and get delivered under 15 minutes in Brussels through Frichti.