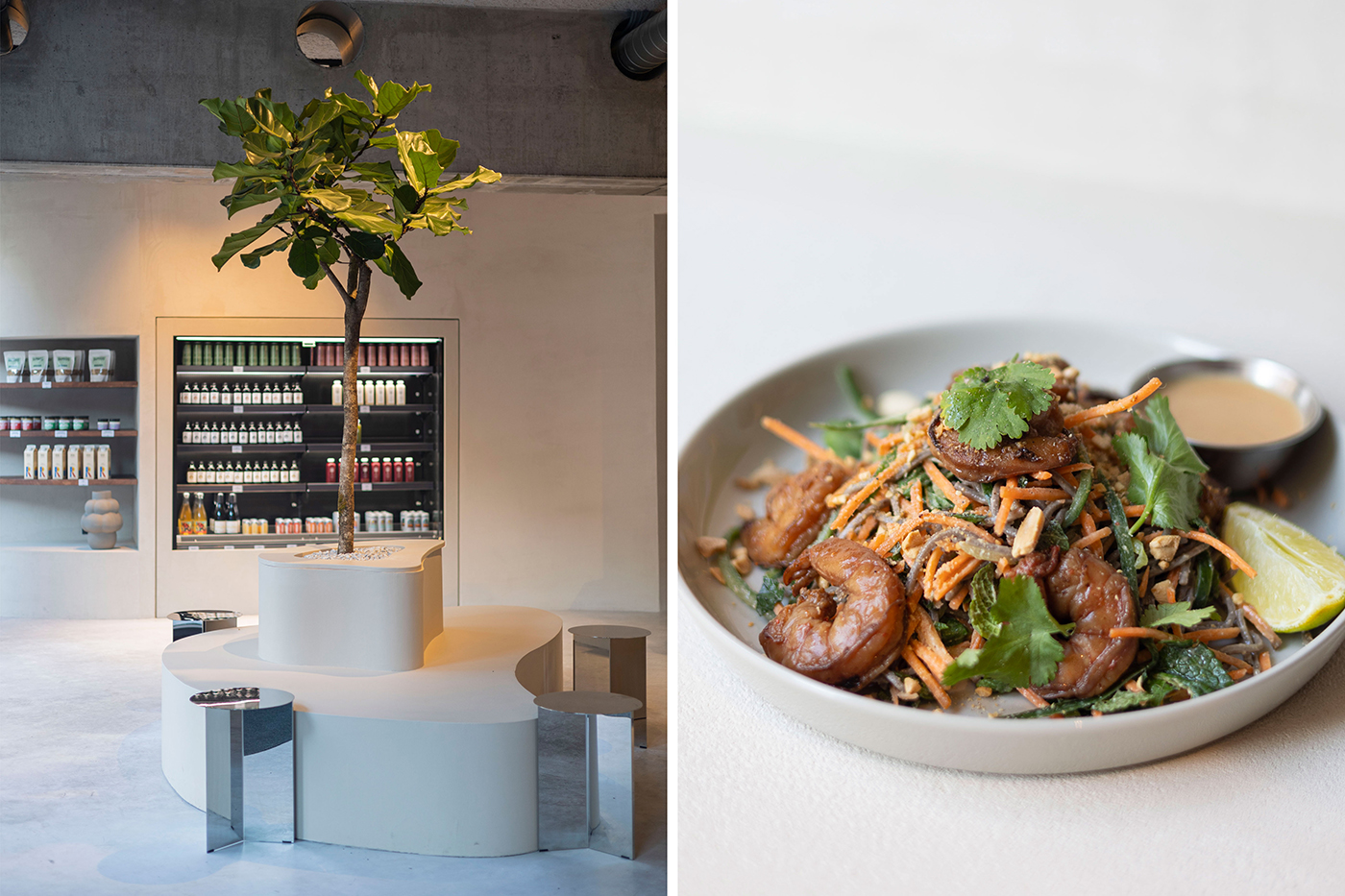 rue edith cavell 10, 1180 uccle
weekdays 7.30am – 5.30pm / kitchen 9am – 3pm
weekends 9am – 6pm / kitchen 10am – 3pm
tuesday closed
no reservations
all-day brunch : 9€-14€
lunch : 10€ – 18€
instagram

 
January 16th, official opening day. We almost never do this, visit a new venue on their opening day, but it's not like we really had a choice. Seven had opened for a few hours only and everyone in Brussels was already talking about it. We had had a glimpse of the overall atmosphere on Instagram before coming – mortex floor and seats and tropical plants. What we didn't know however, was just how big the place would be. And regardless the size, every table was already occupied.
Behind this project, two childhood friends, Sasha & Kenya, who, even though they had very different backgrounds, had the same dream at the same time, and decided to bring their friendship a step further by becoming business partners.
During this first visit, we both had a coconut cappuccino made with an espresso blend from Mok. And while we did that, we had a look at the menu which only made us want to come back as soon as we could to try their superfood shakes, Rish Kombucha, fresh juices… and the food, of course.
And we did, just a couple of days later, to try their lunch menu – which was simply perfect. We had the red rice burrito with butternut (14€) and the soba noodles with shrimp and peanut sauce (15,50€). And we just loved having so many sexy choices among such a healthy menu. We owe it to Olivia Behaegel, aka The Fit Foodness, who feeds the duo with her creative and healthy recipes. The menu will evolve over the seasons for sure, though some best-sellers will always remain available.
Seven is the type of place that was badly missing in this area, though we would have loved to see it opening right next to our office.
Well done girls, you did a beautiful job.