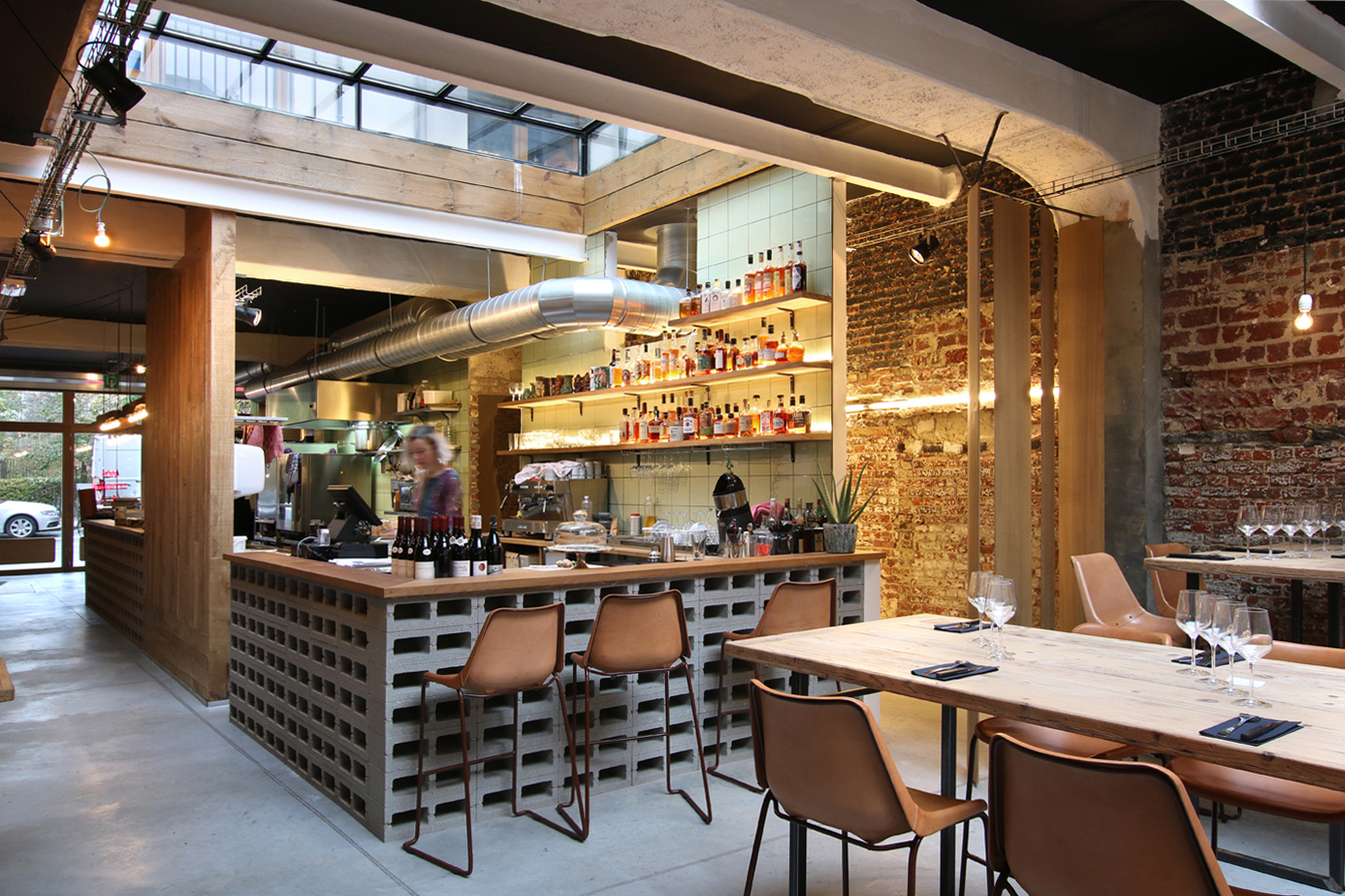 9-10 Avenue de la porte de Hal, 1000 Bruxelles
website
OPEN TUESDAY FROM 7 TO 10:30PM,
FROM WEDNESDAY TO FRIDAY FROM 12 TO 2PM,
AND FROM 19 TO 10:30PM
Passionate about the States but most of all, by what they had to offer, Holy Smoke was long overdue for Agathe and Gabriel. The past 4 years, the couple has been searching the South of North America looking for the ultimate barbecue, but also for the rarest whiskeys, the most authentic craft breweries and the people who would provide them with the best meatcuts. A real challenge for these two Frenchies living in Brussels, a place where Texan barbecue is still rare and quite misunderstood.
Holy Smoke is born less than a month ago, in the Porte de Hal area, finally exchanging its shiny food truck for a brand new space. In the entrance, do not miss the smoker : a few tons bigs barbecue directly imported from Dallas which will give any meat the perfect tenderness and smoky flavour, slow cooking it (from 4 to 20 hours) without ever grilling it per se. You will therefore have to come for dinner if you'd like to get a taste of their full menu : some of their meats only end their cooking just on time for dinner service.
The beef is all Black Angus, and we just loved the house specialty, the Brisket : a cut of Black Angus chest smoked for 20 full hours (21€). Along with that, we tried the delicious farmers' pork ribs, which just came off from their bones as soon as we gently touched them with our knife (17€). All meat cuts come along with homemade cornbread, coleslaw, pickles and homemade sauces – barbecue off course but also honey mustard or ketchup -, and a choice of side : grenailles potatoes with smoked butter or roast Brussels sprouts with lemon.
Without a doubt a must-try for meat-lovers, but definitely not only.