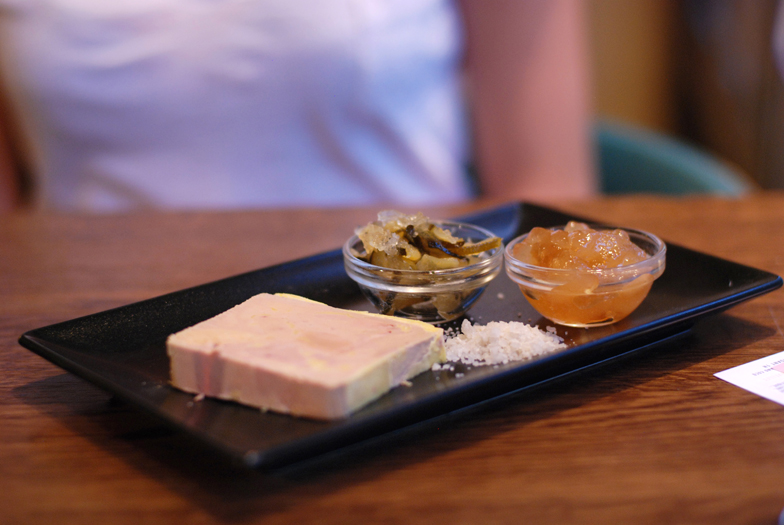 7 RUE DE LA TULIPE, 1050 BRUXELLES
TEL: 02 513 11 92 – SITE WEB
OPEN FROM MONDAY TO SATURDAY FROM 6PM TO MIDNIGHT
Recently, we discovered the Fanfan, a little wine bar a few steps away from Place Fernand Cocq and a tiny bit further away from Place Flagey.
The owner tells us this is more of a girl's bar and we smile. Nothing pink around, and no offensive cupcake image though. No real man repeller here.
But the menu, even though not clearly girly, has got something very "delicate" about it.
Flower pesto, foie gras with homemade zucchini chutney, jam and salt flakes, creamy mozzarella di buffalo. So many things that make us want to stay here all night.
Of course our drink quickly became a dinner, and we easily stayed there three hours just talking. Maybe that's what makes it girly.
We couldn't really bother to stay outside with the weather becoming colder and all, but we'll definitely be enjoying their back terrace as soon as the spring comes.