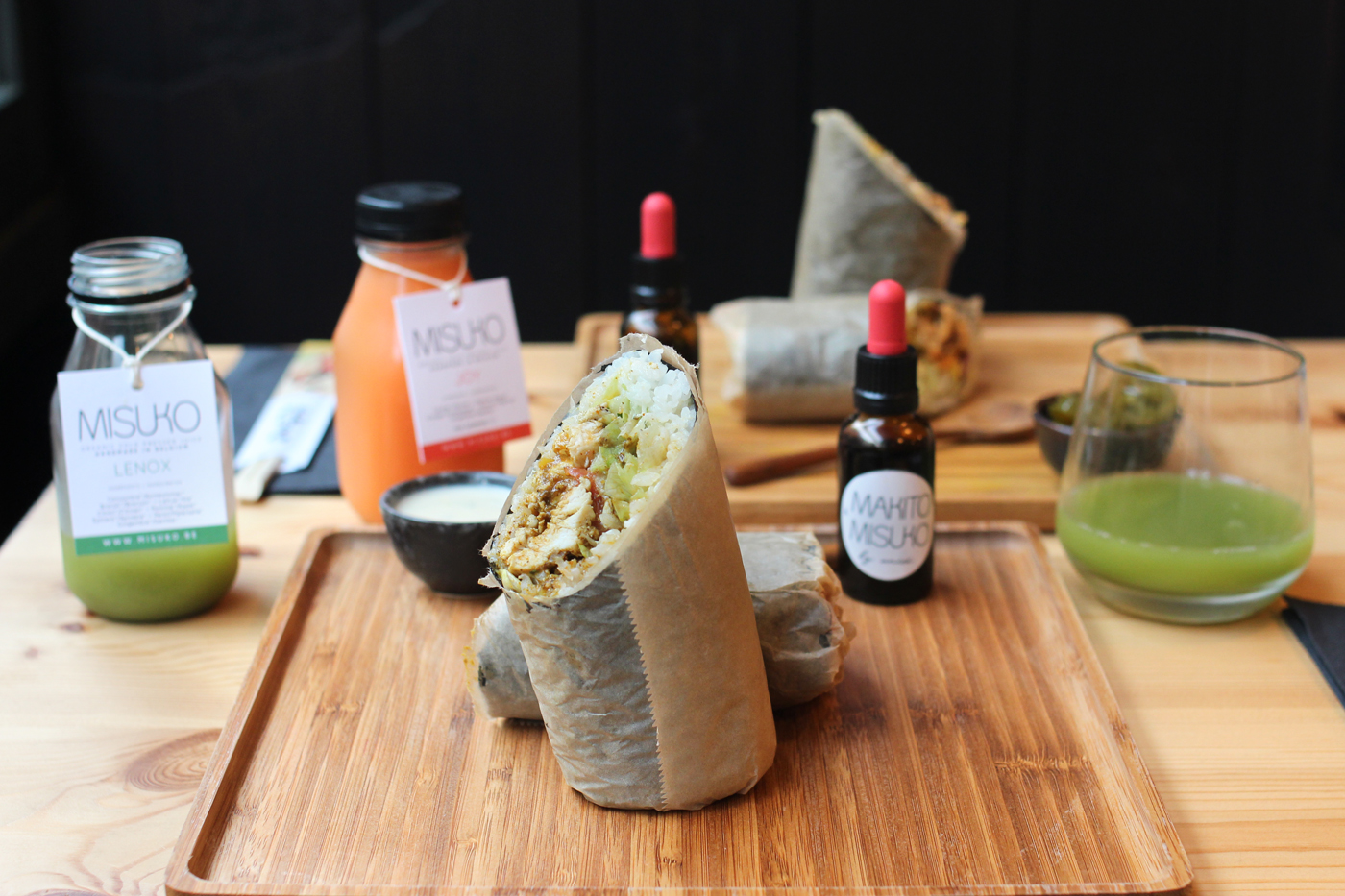 12 rue de Flandres, 1000 Bruxelles
+32 2 319 44 42 – website
open for lunch and dinner everyday except monday
We already knew Misuko for a while, the organic cold pressed juices brand launched by Fernando and Jonas. In fact we loved their juices so much we even serve them at our own Brunch Clubs. Yesterday, we got to try Makito & Misuko, a new Mexican and Japanese inspired lunch joint, opened by the Misuko team together with Anis and Céline, the owners of Urban Therapy, a bit further up the street.
Makito, short for Maki and Burrito, is where I got the "Mexican and Japanese" inspiration. Other than that, the recipes are pretty much fusion world-food, inspired by 8 different countries. Though the concept has been known overseas for a while now, it's definitely brand new in Brussels, and given how we're usually rather on the conservative side when it comes to picking out makis, we were quite curious, to say the least. And it definitely was a great surprise.
We ordered the Mexico makito with chicken, guacamole, black beans, corn and jalapenos and the India makito with chicken, curry, yoghurt and mango chutney (10€ each). Both recipes worked out great combined with the rice, and the nori leaf holding the whole thing together, slightly crisp still like on onigiris, made for a successfully fresher, lighter and more inventive version of the burrito. If you're not into taking too many risks, you can't go wrong with their Japan makito, with salmon, edamame, dill and cucumber.
We loved the little soy sauce flasks, the individual sauces and sides, and mostly the delicious juices from Makiso which we finally got to try as much as we wanted (4€ for 25cl). Another important detail you should know about the place : it's a pop-up. Therefore, hurry if you want to try it as it's only got three months to go!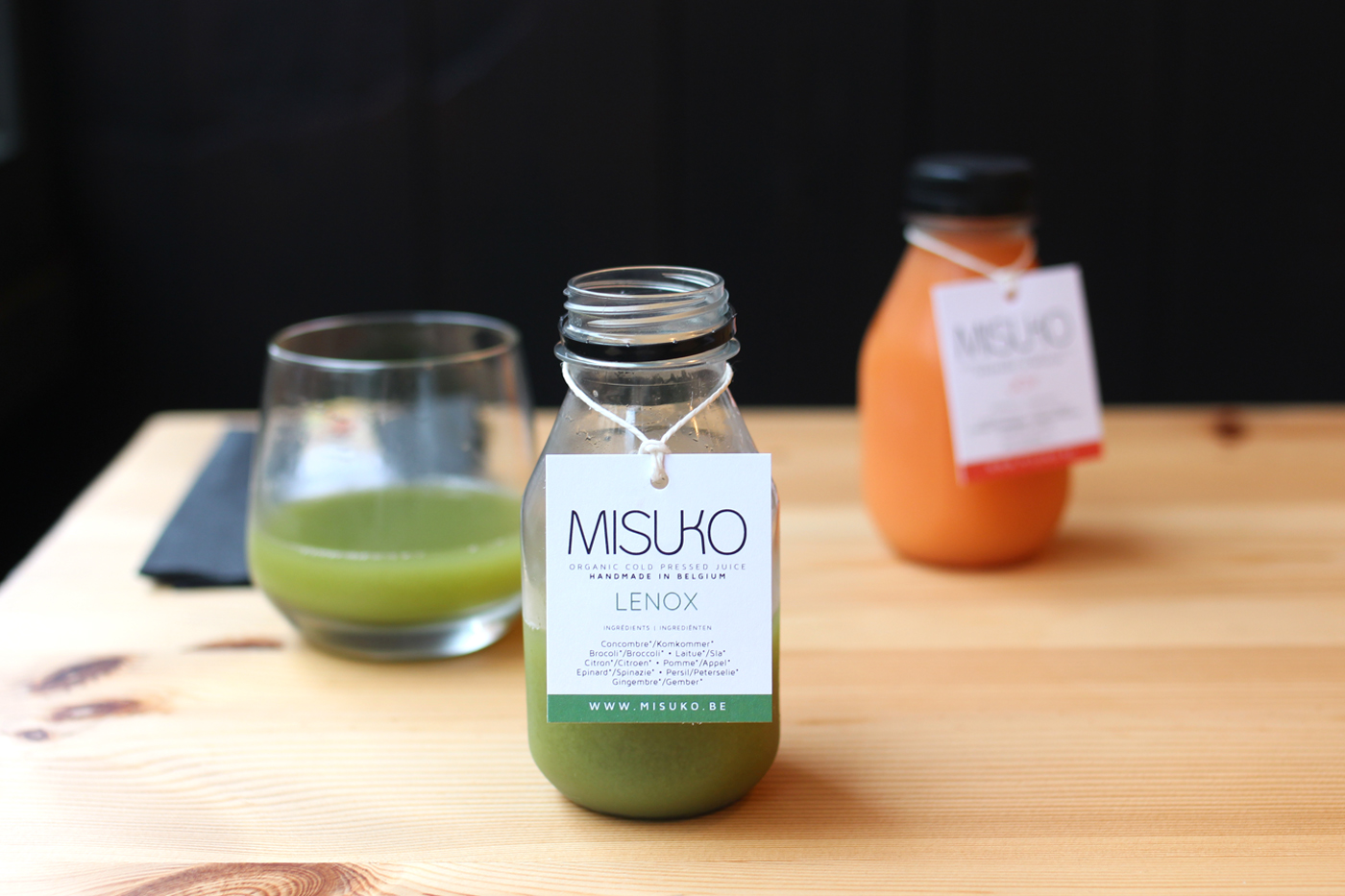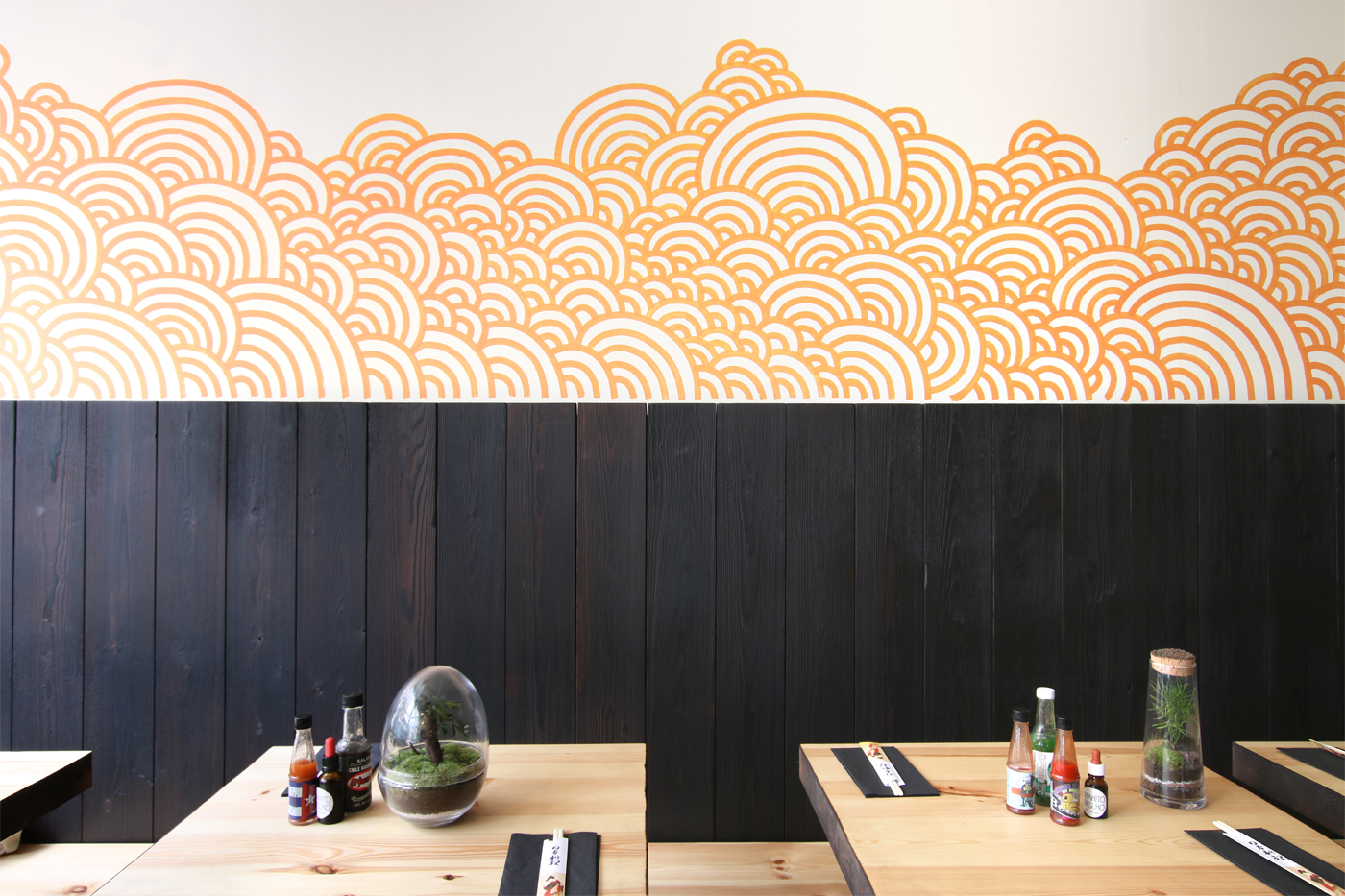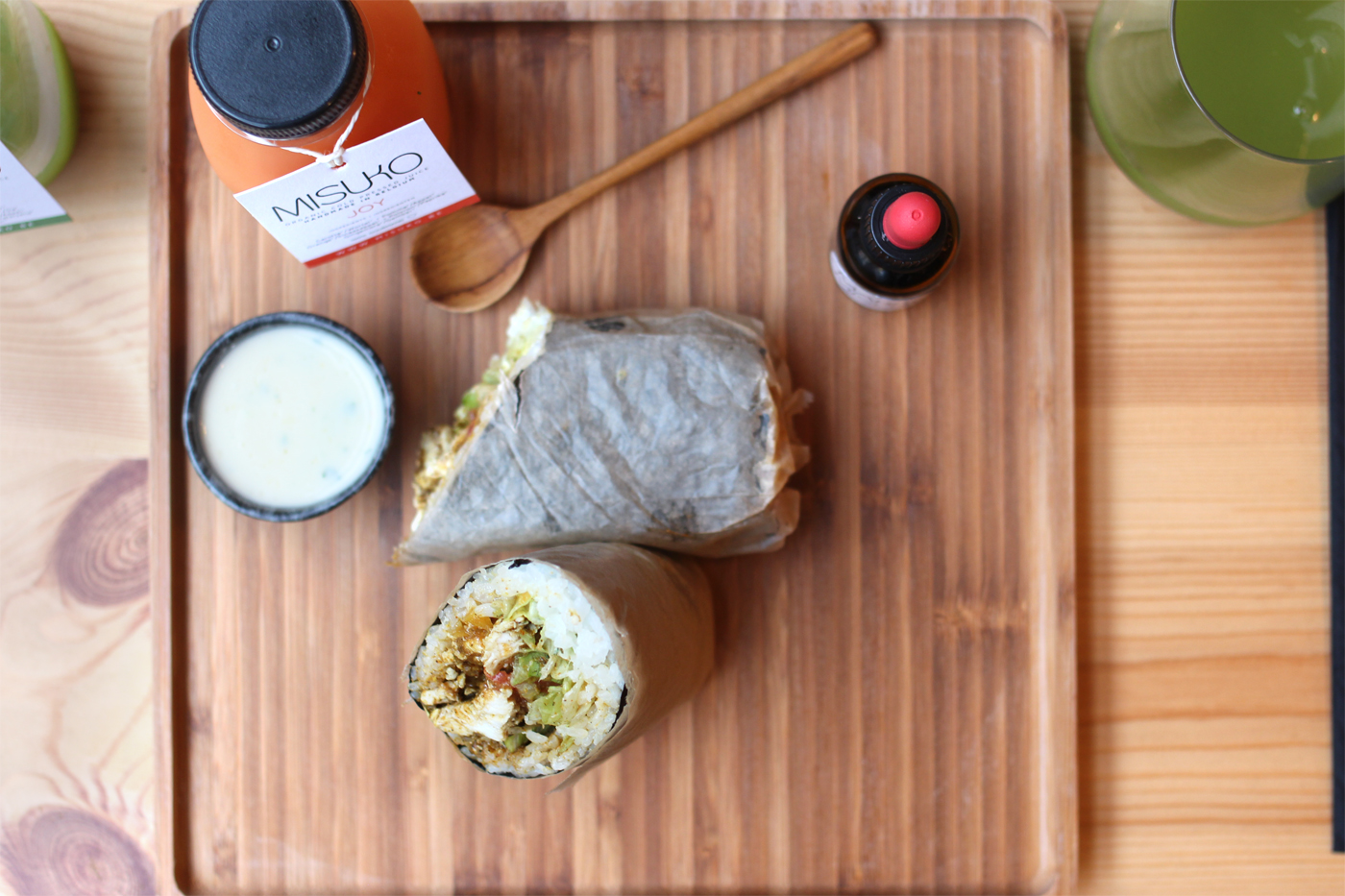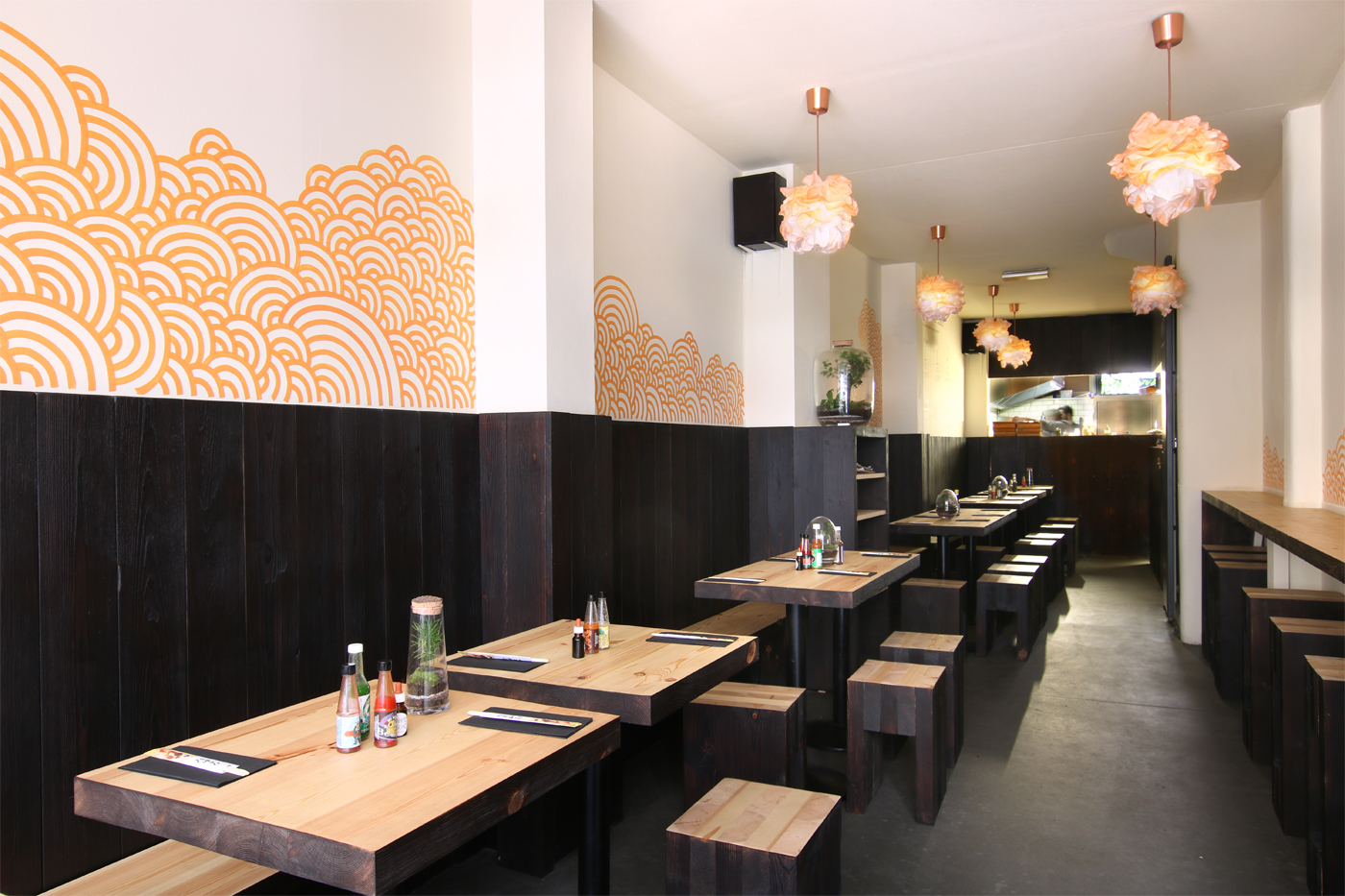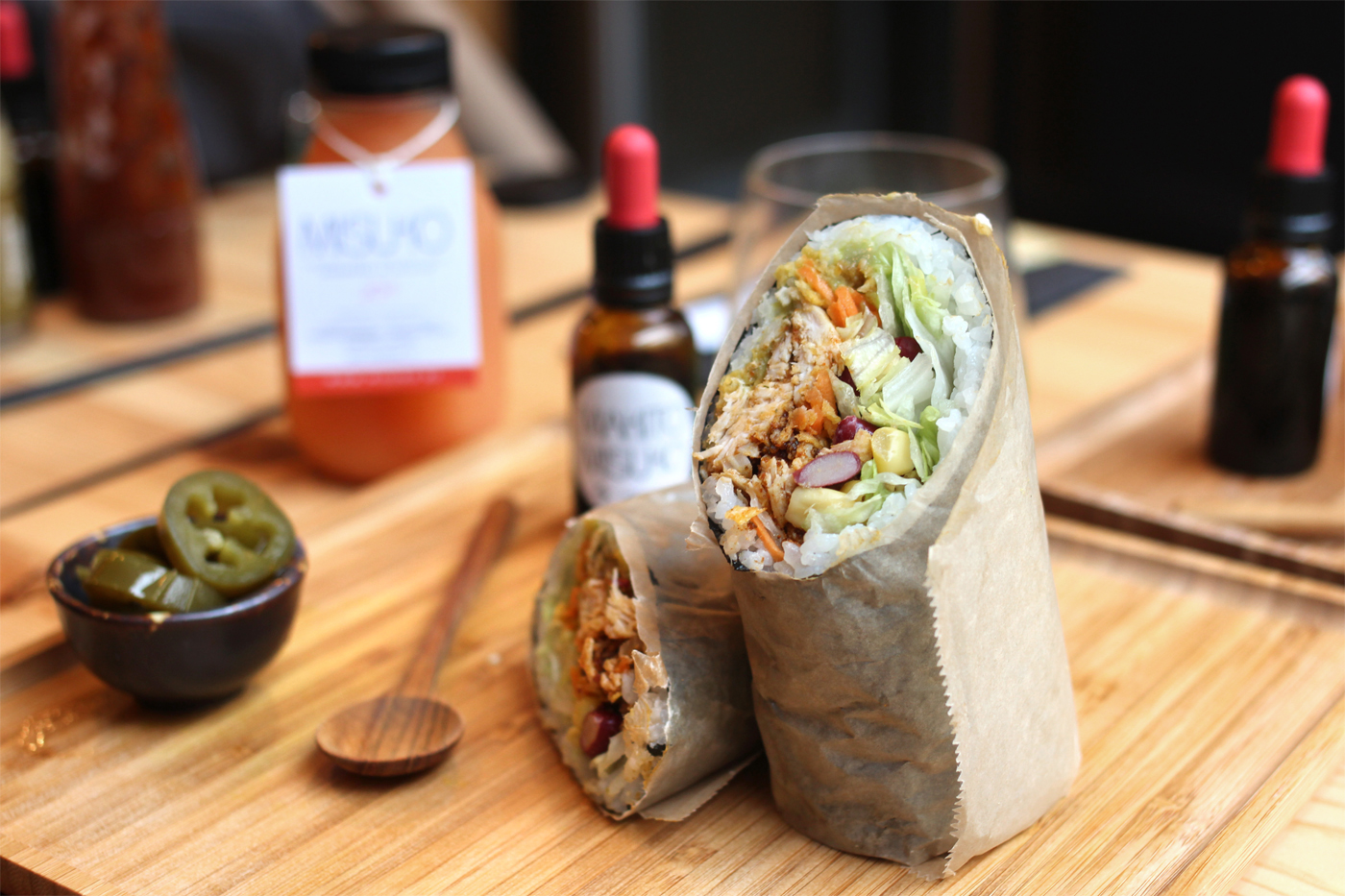 Don't forget to get your tickets to the most extraordinary food experience of the year, our pop up restaurant EATCOLOR! It will take place at MAD, from the 4th till the 9th of November, with the talented chefs from Wilder at the Villa, SAN, La Buvette et Gramm who will each cook a single-colored menu! Compulsory bookings on www.eatcolor.be.