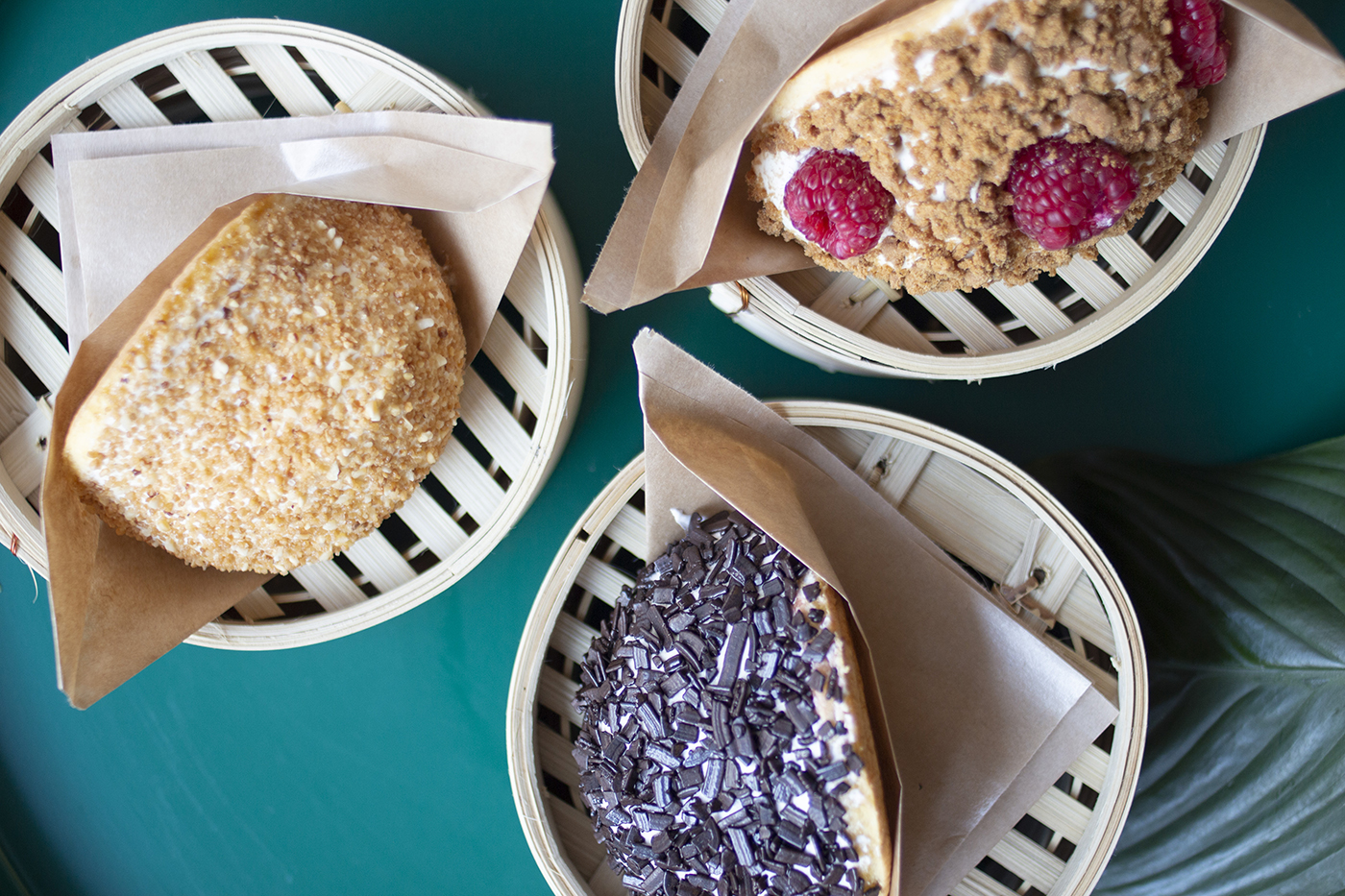 394 Chaussée de Waterloo,
1060 Saint-Gilles
instagram
open tuesday to friday from 8.30am to 5.30pm,
sat from 10am to 5.30pm
and sunday from 10am to 3pm
Ka Bao 5,50€/pce
It's a bit of a love-hate relationship that I have with desserts. I'm really not into sweets, but I can't help but want to taste everything food- related. I'm just being professional of course.
Kaki Cake Bar was a very good example of this. When I first saw the cream-filled cakes, I told myself that it was clearly not for me. But everyone was telling me how good that place was, and the "Asian" word next to the word dessert really intrigued me. So I took the step.
What you need to know is that Gwen's Ka Baos are unique. They are not Japanese, nor Korean, nor Taiwanese pastries. They're actually inspired by the Chinese Roll Cake, a rolled cake so light it's hard to think of it as cake. The secret: the whites have been beaten separately from the yolks, both in the cream and in the cake. The result is extremely fluffy. Gwen uses the exact same recipe in her Ka Bao, whose name has been inspired by the similar shape of the Taiwanese savory Gua Bao.
Now that you have understood the whole story, time to talk about the taste.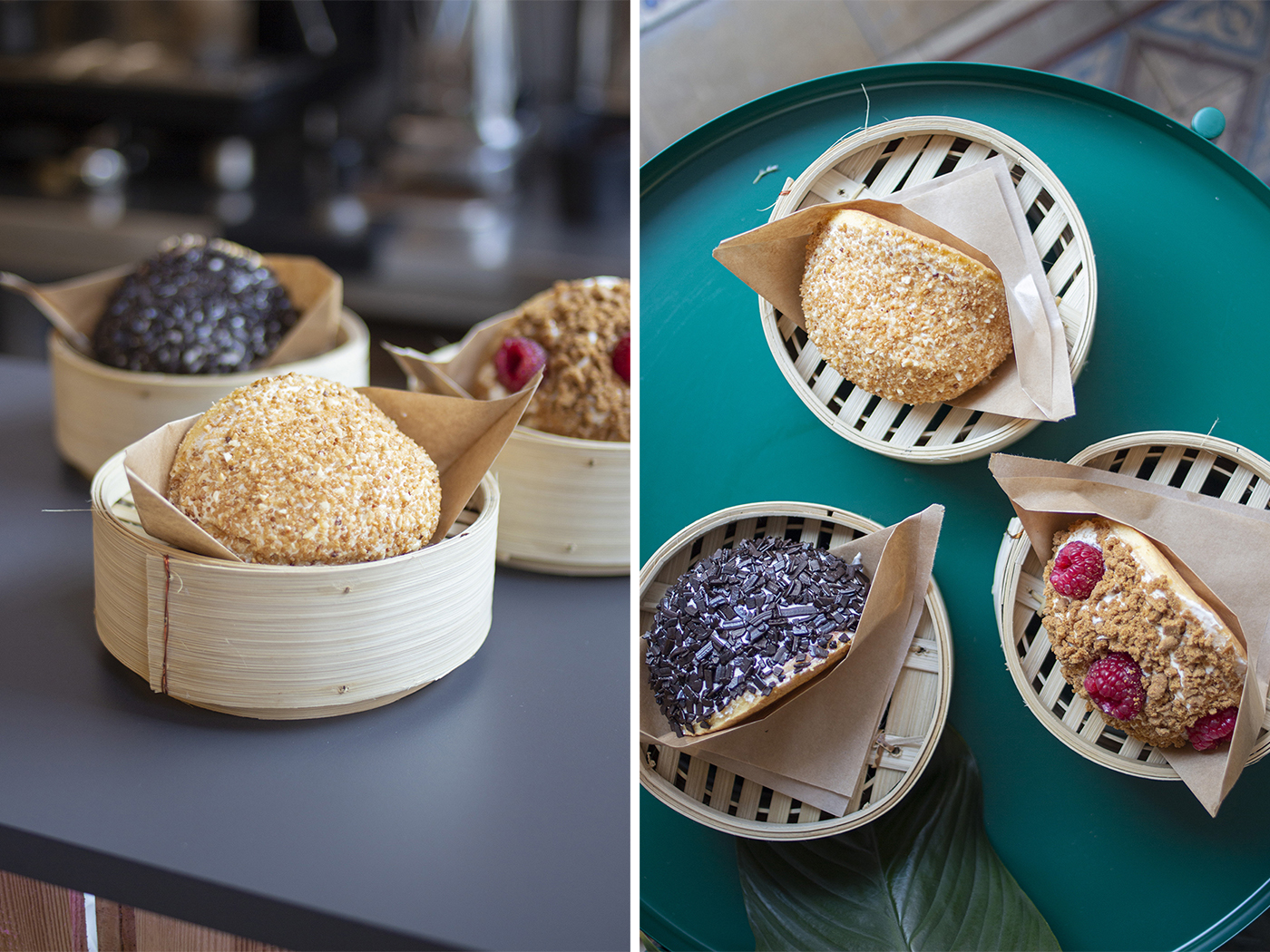 In addition to the sponge cake and cream, each of Gwen's Ka Bao has a different filling. Passion fruit and fresh mango for the Ka Bao sprinkled with coconut – my favorite -, homemade salted butterscotch and bananas for the one sprinkled with Brazilian, or cherries and jam for the one covered with dark chocolate shavings. They could hardly sound more appealing, right.
The real difference is that in addition to being ultra light, Gwen's pastries are also very little sweetened. So here I am, super convinced, wanting to test all the Ka Baos of the shop window.
In addition to the Ka Bao, which is supposed to be the star product, it seems like the Japanese cheesecake is stealing the spotlight in terms of sales. Not surprised, I've simply never tasted something as airy and light. Very lightly sweetened too, and extremely addictive. Serves me right for asking for a little piece.
The good point to know: Gwen is preparing a special tasting box for Valentine's Day, with 5 mini Ka Baos, for 10€. Head over here.