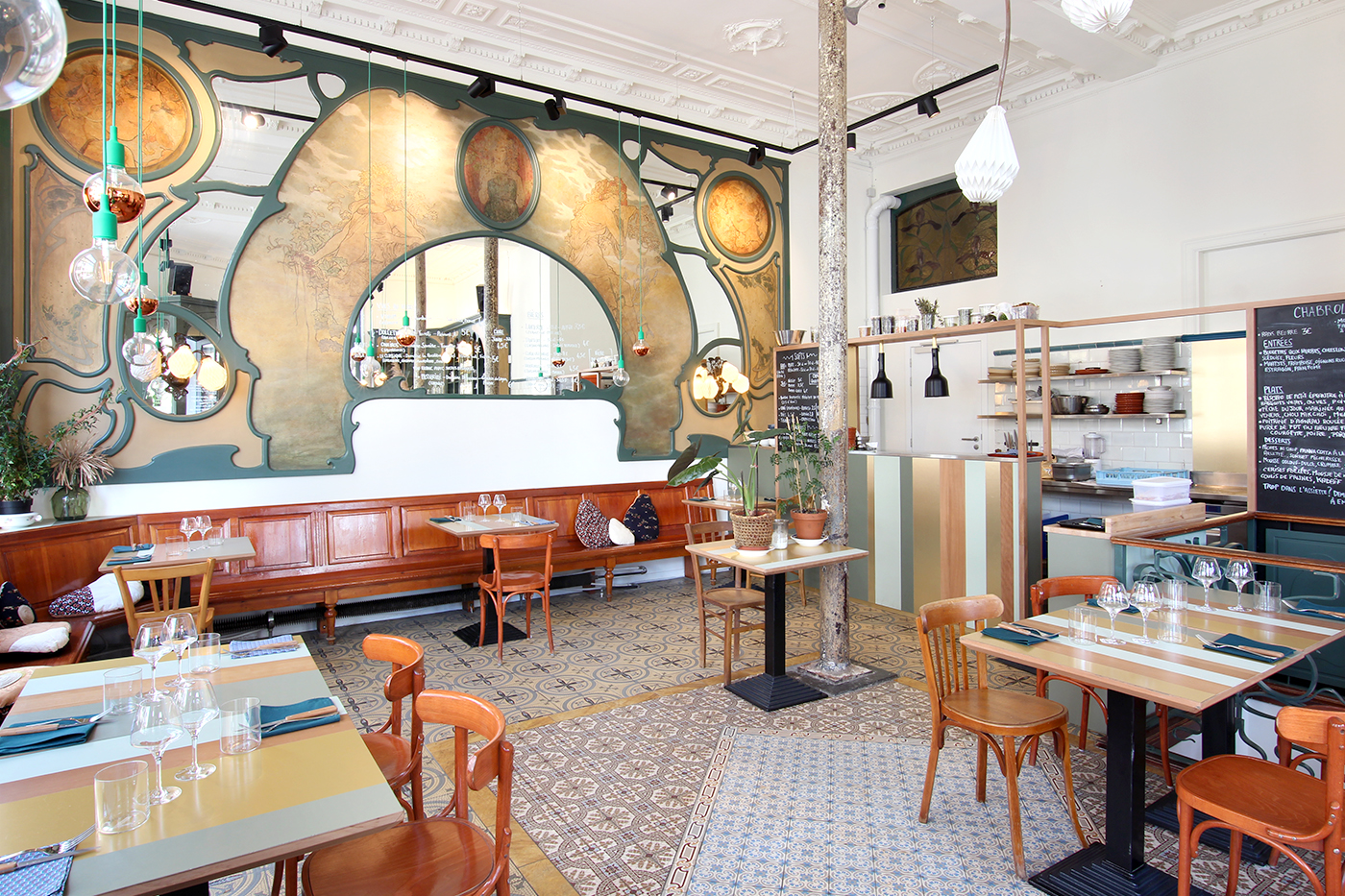 57, 61 Avenue Louis Bertrand,
1030 Schaerbeek
02 463 13 04 – website
Tuesday to Friday from 6:30pm to 10:30pm
Dishes : 13 – 24€
Wine glass : 4,50€ – 6€
A restaurant like Chabrol is not so easy to find. Both warm and friendly, with a bistro-like laid-back atmosphere, and a seasonal and creative menu. The type of place you'd want to remember if you come across one day.
Marie, one of the two sisters behind the project and half of the chef duo, told us she liked cooking things that remind her of her grandmother. Whenever she creates a recipe at Chabrol, she loves adding her own touch to dishes she would have eaten during her childhood, while always having a sustainable food dynamic in mind.
Her sister, Sophie, is passionate about Slow Food and did her internship with them in Piedmont, after a master's degree in sustainable food. Together, they chose our beautiful Brussels to finally do things the way they wanted. We were sick of being told what to do, they said. We definitely understand, we would be sick of it too. Especially being passionate like they are, and knowing exactly where they want to go and how they plan on getting there.
And ever since they've been doing their own thing, they've been doing great. We enjoyed a lamb breast rolled with herbs, served with smoked butter mashed potato (24€), worth the trip to Chabrol alone. While the dish of spelt risotto (16€) reminded us of their Italian influences. Both simply delicious.
Though we should probably say the setting is simply outstanding too, even if the art-nouveau frescoes are just recent reproductions –they did their job perfectly. On the menu, only three starters, three mains and three desserts, and a daily special for lunch. No need for more. The two girls change one or two items from the menu every week, to keep waste to a minimum. A good challenge to always stay creative, said Sophie. And the result speaks for itself.
We want to come back for lunch with our parents, with all of our friends on a Friday night, or even for a really good date. And that means everything to us.