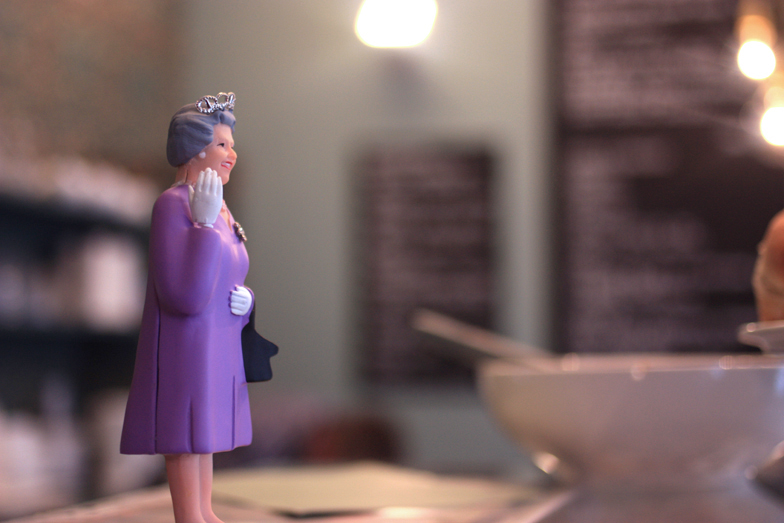 131 RUE DE STASSART, 1050 BRUXELLES
TEL: 02 503 07 75 – SITE WEB
OPEN FROM TUESDAY TO FRIDAY FROM 11:30 AM TO 6PM
ON SATURDAY FROM 10AM TO 6PM
Opened back in January 2013, the cosy dark green space of God Save the Cream has been filled with happy customers right from the begining, and has never emptied since.
Not surprising as everything served in this canteen is healthy, fresh, entirely homemade, and most of all, incredibly delicious. The sourcing of the products is a very important matter to the team and all of the ingredients are organic, and mostly local.
We like that we can create our plates ourselves by directly picking among the colourful preparations from behind the counter (14,50€), though making a choice can be extemely difficult. We particularly love the slow-roasted eggplant with homemade dashi, the roasted carrots with pomegranate syrup and fresh cilantro, and the chicken with lemongrass and kafir lime, among others. But if you'd rather dive deeper into the British roots of the founders, go for the savory pies, filled with beef, prunes and beer and covered with homemade dough (16€), served with a few veggies as well.
But the best is yet to come. For dessert, you'll get to choose between an attractive list of English inspired treats like lemon curd tarts, victoria sponge cake, lemon posset with passionfruit coulis, or caramel cake with pecan nuts, just to name a few.
At God Save the Cream, all the recipes are centered around pleasure, and the will of the team is to only serve things they would love to eat themselves. A moto you can truly appreciate at every step of the meal.