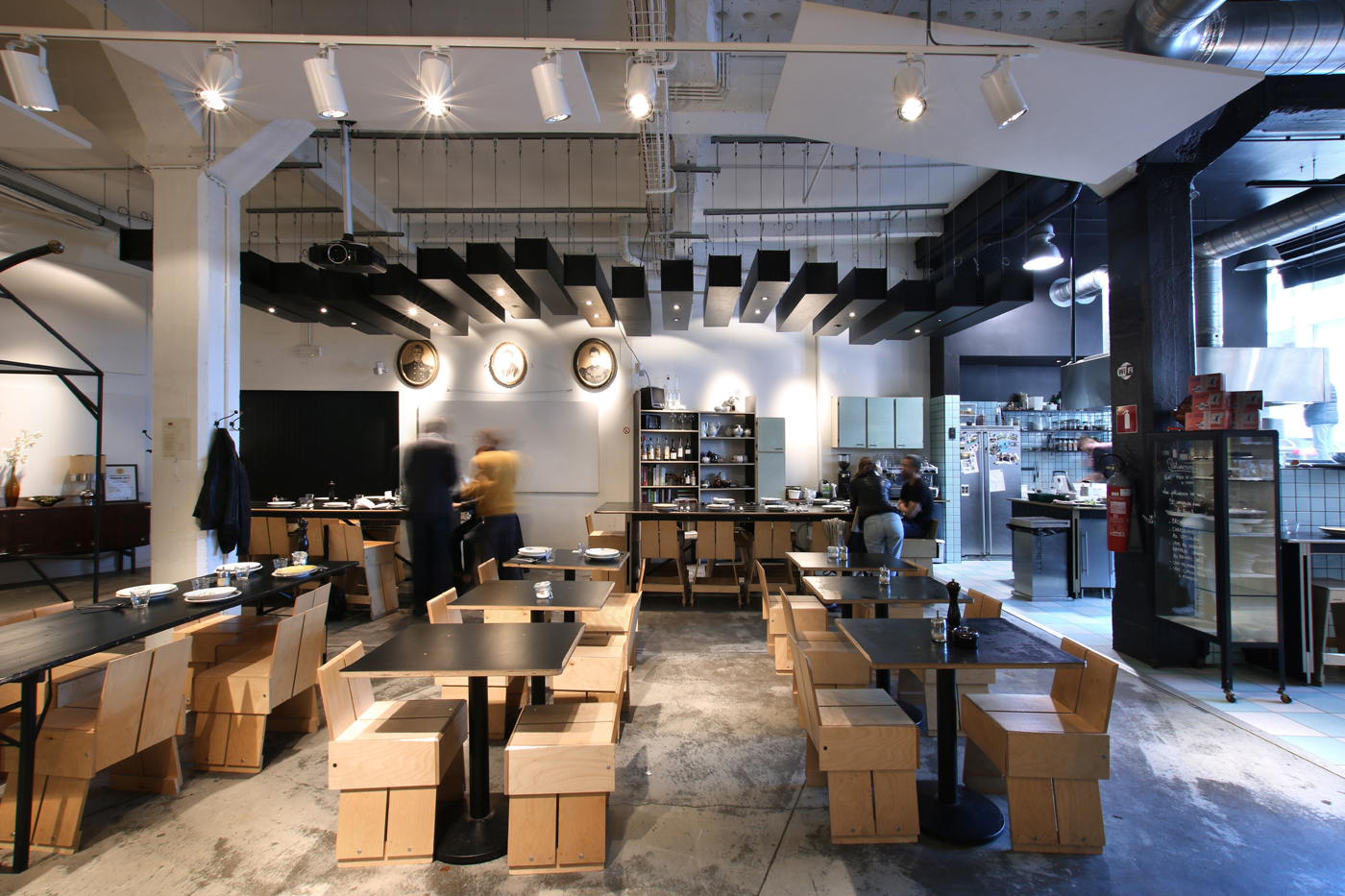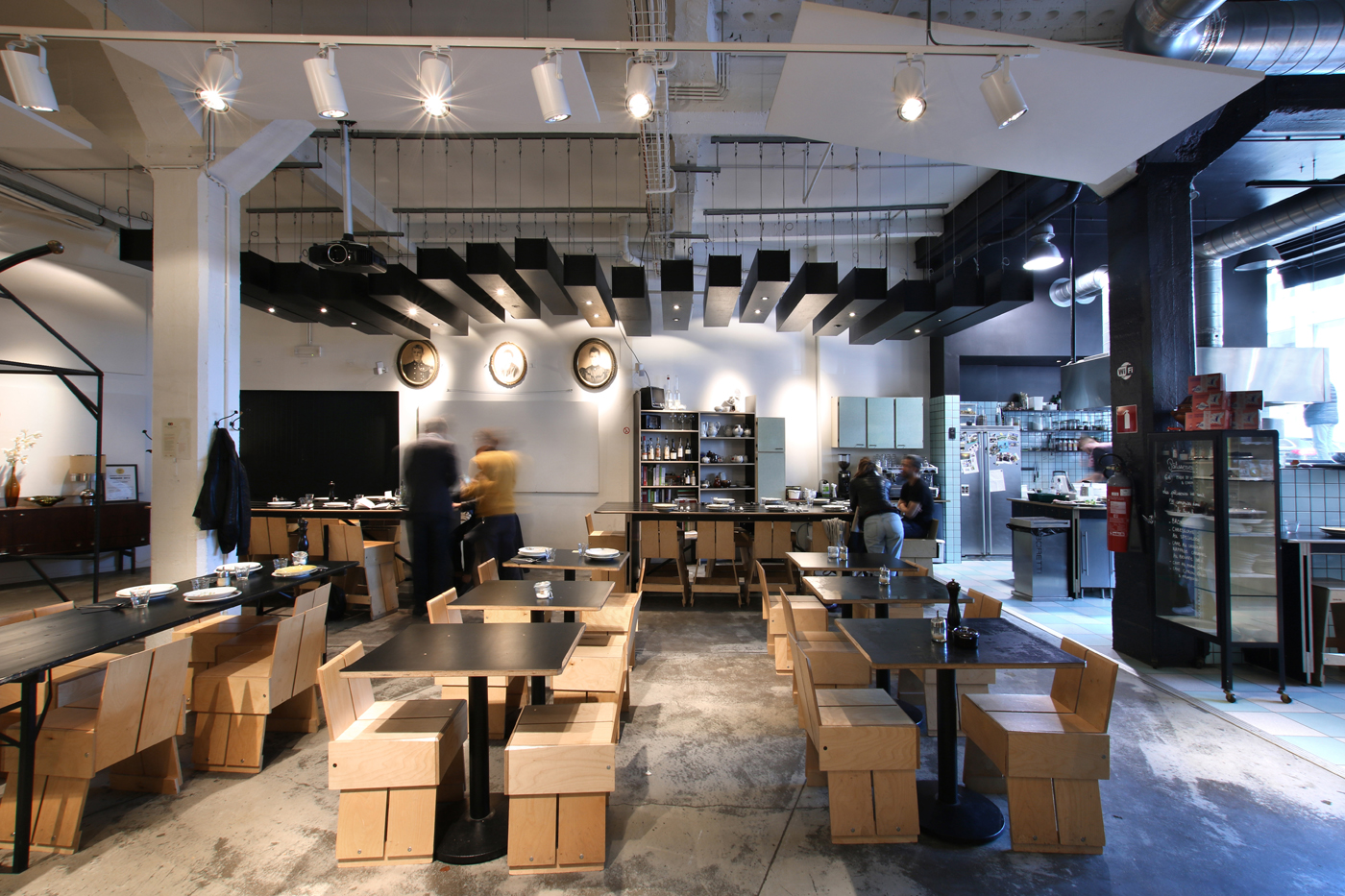 185 RUE WASHINGTON,1050 BRUXELLES
02 880 67 74 WEBSITE
OPEN on MON, WED, AND ON SUN FROM 10:30AM TO 6PM,
FROM FRIDAY TO SATURDAY FROM 10:30AM TO 8PM
Before setting its grounds in the garage, Joël Geismar's cuisine was initially prepared and served from El Camion, the famous foodtruck you can still find every Monday night at Place Van Meenen's market. Since 2013, the old garage adjoining the Pêle-Mêle store has been a home to the truck whenever it's not out on a streetfood journey. But not only. There is now a huge restaurant where the garage used to be.
Le Garage à Manger, also accessible from the bookstore, has been entirely renovated by Protoype. Quite a challenge given its particular size, but definitely a success, with part of the available space turned into a kid dedicated playzone. A dream for parents on brunch days, where everyone gathers around the open kitchen to help themselves from the big red casseroles sitting on the stove. During the week, have a seat at one of the large shared tables or at the smaller tables for two, to enjoy a three courses seasonal lunch menu (21€) from the market, making the most out of vegetables, local and organic ingredients. We loved the roasted beetroot salad served with mozzarella di Buffala, followed by a lemon chicken casserole to share, then by a fabulous french toast with vanilla ice-cream.
In the evening, lights are dimmed and candles are added to the table, turning the garage all of a sudden into a more intimate place to dine where we'll enjoy a three courses dinner menu (32€), from Thursday to Saturday, in a beautifully mismatched vintage set of plates.