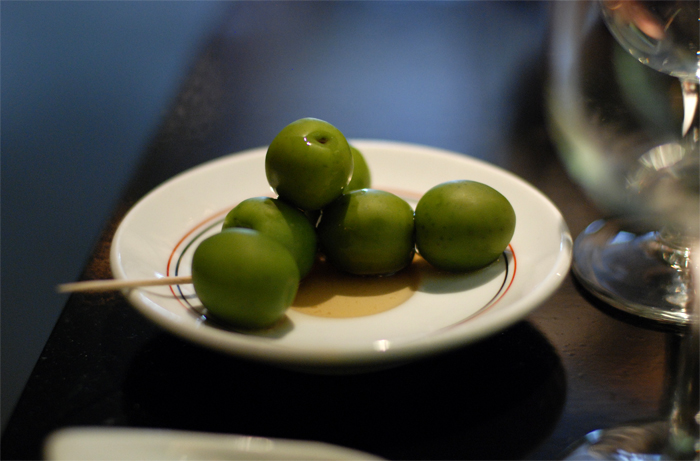 6 RUE DE LA REINETTE, 1000 BRUXELLES
TEL: 02 503 39 33 – SITE WEB
OPEN FROM 12 TO 2:30PM AND FROM 7 RO 10:30PM
CLOSED SATURDAY LUNCH, SUNDAY and Monday.
When we ate there for the first time, it was like love at first sight. I just love discovering this kind of place.
The menu changes every week. Three or four pasta dishes, a risotto, one or two meat dishes, and a fish dish.
You'll find surprising specials and home specialties on their menu. Sausage, mushroom and olive pasta, hare and artichoke ravioli (excellent), jerusalem artichokes cream with black truffle, smoked and raw salmon risotto, etc…
Homemade fresh pasta, seasonal products and real italian recipes.
The dishes are between 16 and 25 euros, and are completely worth their prices.
What's also special about this place, is that each dish is served with a specific glass of wine, chosen by the house.
Those wines are also excellent, and you can order a glass from 3 to 7 euros.
Wine bottles fill the place. Some are still in their cardboard boxes, on the floor along the walls, while the rest of them fill tons of wooden shelves. Candlelit marble tables, and red brick walls make the place look fantastic, charming and elegant at the same time.
For desserts, zabaglione and affogato al café, vanilla ice cream topped with an espresso. The sabayon didn't have too much alcohol, and it was perfectly sweetened. I loved it.
We came back quite often since our first time. Like last week, when we stopped by for lunch and had amazing homemade tagliatelle with broad beans and fresh goat cheese cream. Served with a glass of wine, it was a really comforting lunch.