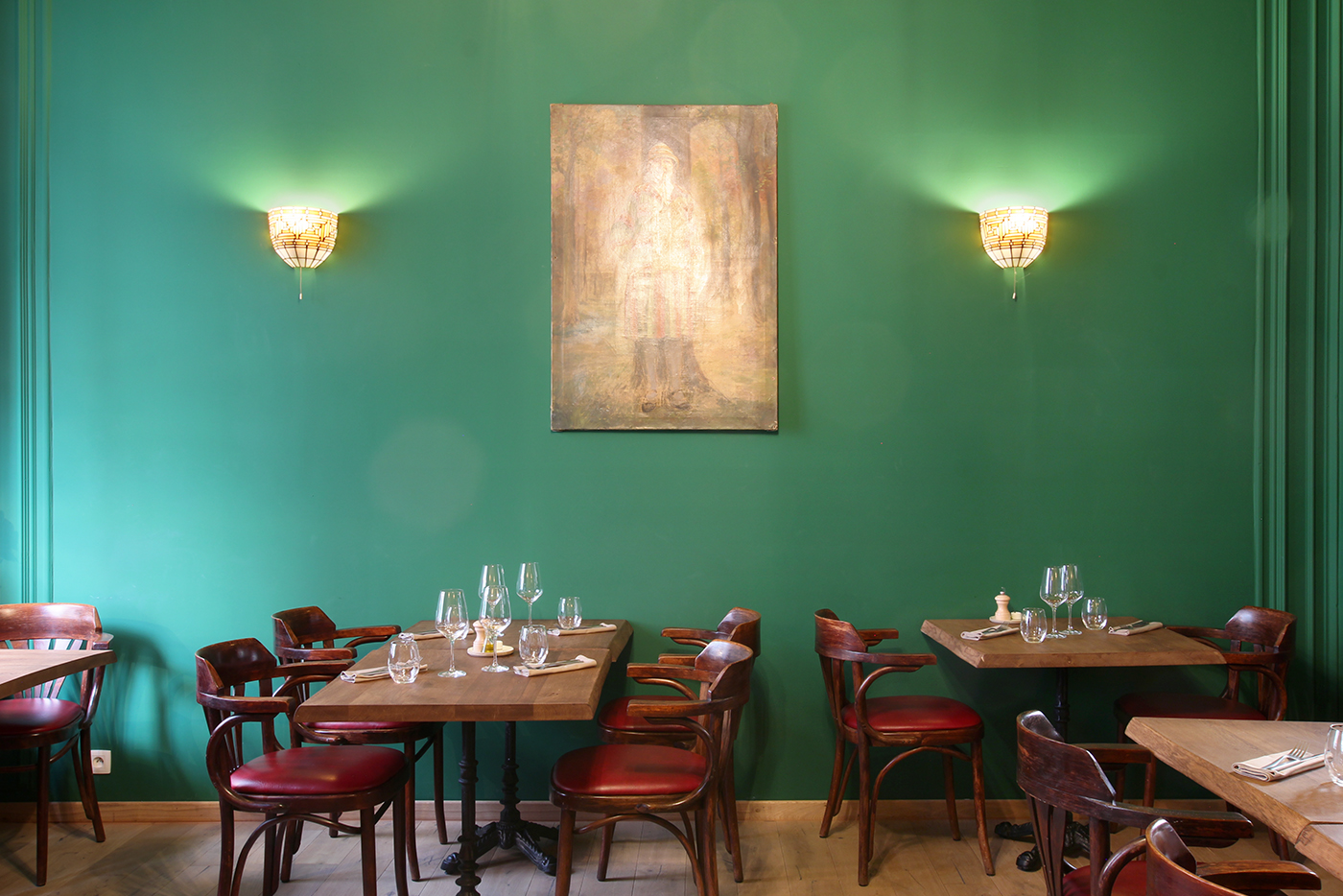 19 rue Notre-Seigneur, 1000 Bruxelles
02 523 75 55 – site
from tuesday to saturday
from noon to 1:30pm and from 7pm to 8:30pm
starters : 12€ – 16€
mains : 20€
4-course menu : 50€ / 6-course menu : 65€
It had only been two weeks since their opening, and we'd already been there twice. Let's just say it had been a while since we were this excited. Back then, when L'Idiot du Village was still open in the same wall, it used to be one of our favorites. Its wacky decor, warm brick walls and dimmed lights made it the perfect place for a date night. The food however, was so-so.
Ever since La Bonne Chère has opened, the food question has been solved. The super young and dynamic team (22 to 33) doesn't disappoint. Out of the four, Jérémie and the chef Alexandru have known each other for over 8 years, as they met working together in the Wine Bar – back when it was still located in Sablon. Jean-Jacques and Lorah joined them a couple years later, as they were then working at Odette en Ville. After a few years all working together, they had the base for a strong team and a common vision. At La Bonne Chère, they want to be close to their customers, be creative in their cooking and keep a touch of improvisation too – a thing they can now afford do as the number of tables is quite limited. But mostly they want to serve a seasonal cuisine, inspired by each of their own respective journey, without any labels. We couldn't be happier.
Decoration-wise, the craziness has been brought down a notch, but the warm brick walls and the thick velvet curtain have remained. On the menu, we just LOVED the Swiss chard leaves stuffed with slow cooked beef (14€), and the perfectly cooked scallops, served with leek cannelloni and bacon (16€). We can only recommend you try their tasting menu (65€ in 6 courses), to make it all last longer.
PS: Don't hesitate to tell them about your allergies or special requests, they'll be happy to accommodate you, just as long as they know in advance.