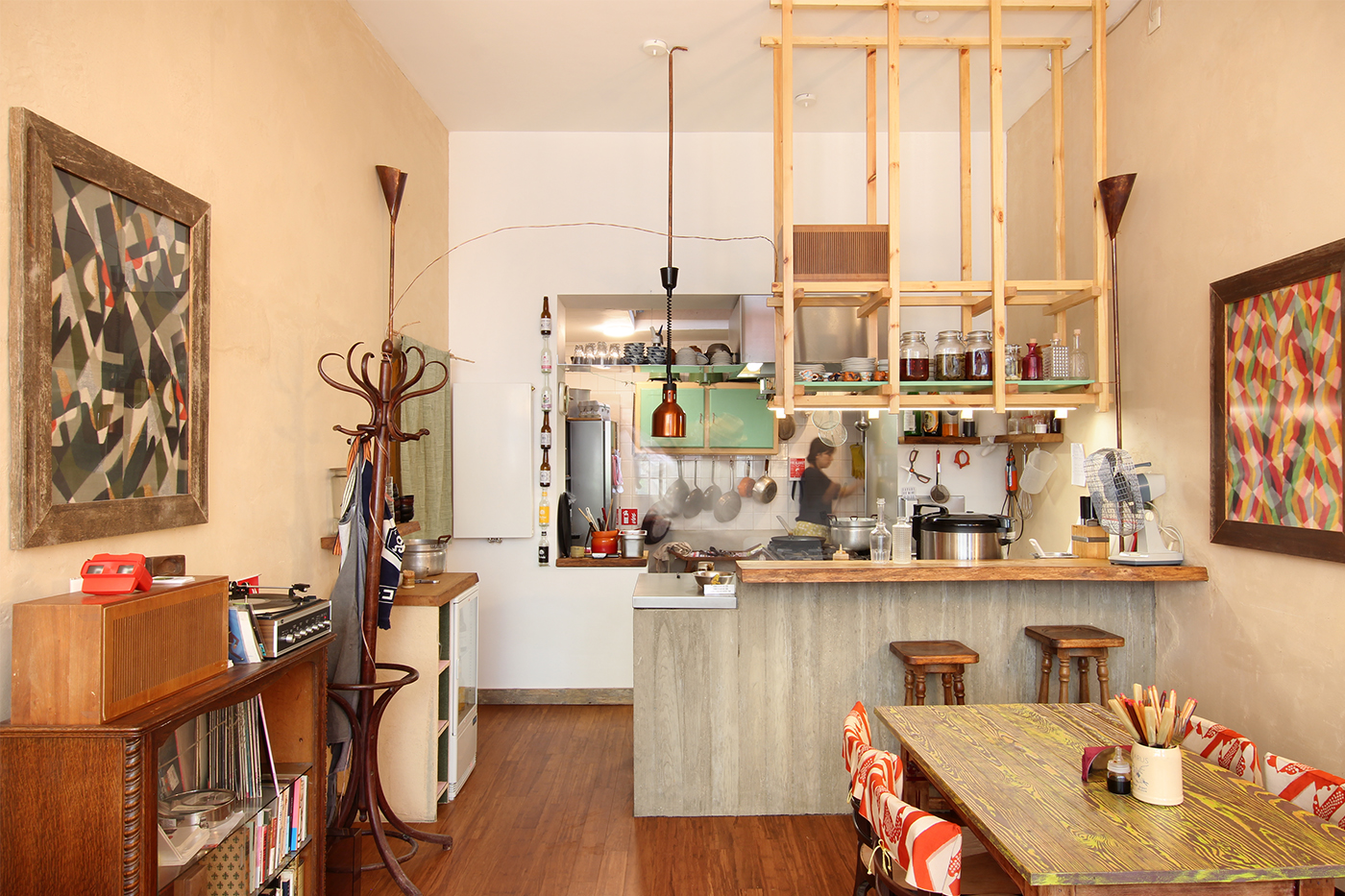 128 chaussée d'alsemberg, 1060 Saint-Gilles
0486 55 68 31 – site web
ouvert de midi  à 14h et de 18h30 a 22h
de mercredi a samedi
réservation – commandes take away par sms
lunch 3 petits plats : 12€
menu soir 5 petits plats : 30€
brunch : 20€
Before setting foot in Brussels almost 5 years ago, Loïc was living in Japan. First in Okinawa, then a bit all around the country. This Italian video-artist had long become Japanese at heart before opening Tokidoki, yet he was not exactly the person we were expecting to see when we heard Japanese spoken in the kitchen. To be honest, we didn't really know who or what to expect. On the window, you can read "Aussi ouvert qu'un transat à la plage", which roughly translates into – as open as a sunbathing chair on the beach. Finally.
We had been waiting for that opening for a while, witnessing – too late every time – pop-up brunches and one-time dinners all over the place. It's now official, Tokidoki now welcomes customers for lunch, brunch and dinner.
But even though the opening times now seem rather classic, Loïc has kept a few surprises for his customers. Expect themed dinners once a month – and by themed I mean dishes 100% Manga inspired, or a whole menu based on tofu.
After just a short hour, we became quite attached to the place, its food and its surprising owner. The food and the interior, are however quite simple. After travelling through Japan, working in a Sumo restaurant and even for a bit at Izakaya in Brussels, Loïc decided to go for true and simple Japanese cuisine, as close as possible to the food you'd find in Japanese homes, and the best interpretation of their everyday culture. Fusion cuisine was clearly a no-go for him – though adapting ingredients to local produce and seasons only just makes sense. We tried root veggies with sesame, stuffed peppers with ground pork meet and salted umeboshi and a mix of beetroot, soy sprouts and wakame seaweed – served with a bowl of rice and a miso soup for 12€. The food was good, simple and yet super comforting. But what we loved the most was the Taiwanese dessert – black rice with coconut milk and fresh grated coconut.