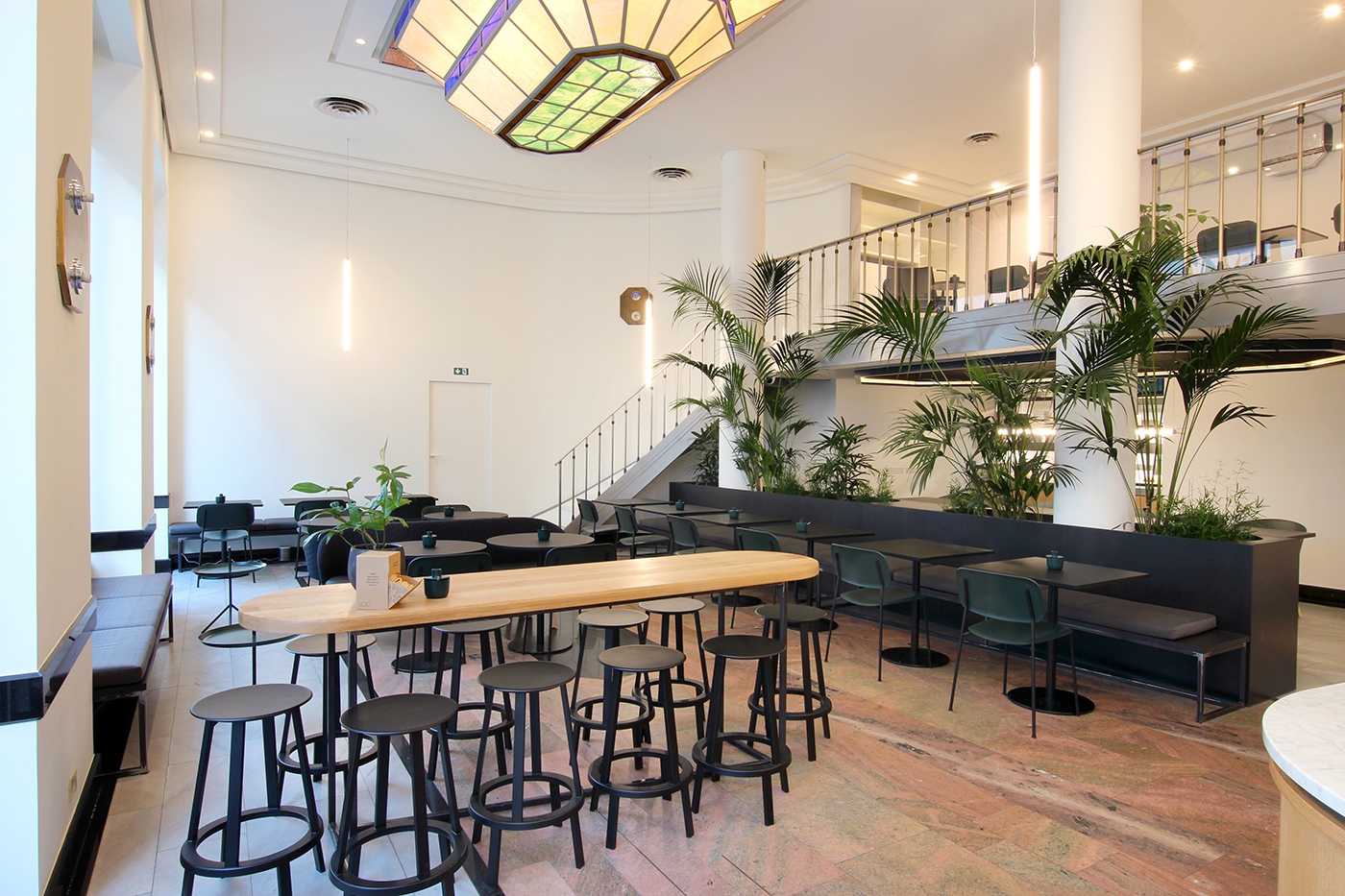 14 rue des princes, 1000 bruxelles
SITE WEB – instagram
from monday to friday, from 9am to 5pm
saturday and sunday from 10am to 6pm
In their communication, the word breakfast is everywhere. What hides behind isn't yet another den for instragramers or acai bowl fans, but a true passion for cooking and a will to elevate this meal to the same standards as any other – and make it worthy of being served in a restaurant. Four years ago though, Mathias – the chef and co-founder – had never set food in a professional kitchen. In 2011, he spent a whole year in Melbourne with his partner Marianne, where they both fell in love with the breakfast culture, based on true cooked dishes and specialty coffee. It was the very beginning of Frank's story.
Back in Brussels, Mathias signed up for cooking classes at Ceria, and quickly ended up working alongside talented chef Nicolas Decloedt, as Hummus & Hortense. Marianne's passion for coffee grew bigger – she first joined Or Jourdan at Brand Manager, then quickly took over the franchise to run it herself together with Matthias.
A few years of training and experience later, Frank finally opens. The concept is quite straightforward: Breakfast, lunch and coffee. On the menu, seasonal vegetables, coming from Le Monde des Mille Couleurs, one of Nicolas's favorite suppliers. On the super fluffy pancakes, you won't find any maple syrup, but local Belgian honey (13,50€). On the savory side, we tried the delicious socca made of chickpea flour, covered with cashew cream, balsamic mushrooms, the very firsts fresh peas of the season and baby fennel (15€). You could literally tell the quality of the ingredients at each single bite. We also had the scrambled eggs, definitely not as simple as they sound – slowly cooked at 80 degrees first then emulsified with butter, cream and pecorino cheese. They were lighter than air (10,50€), and cleverly topped with delicious char-grilled lettuce. We downed it all with oat milk cappuccino, made with Mok coffee, and free filter water – a gesture we never fail to appreciate.
Needless to say (but we're gonna say it anyway), that we are super convinced of Frank, its story, its team, and its delicious menu which is planned to change every month. Far from yet another trend or pop-up concept, Mathias and Marianne are here to stay, and intend to become one of those Brussels historic institutions. And that's all we could ask for.