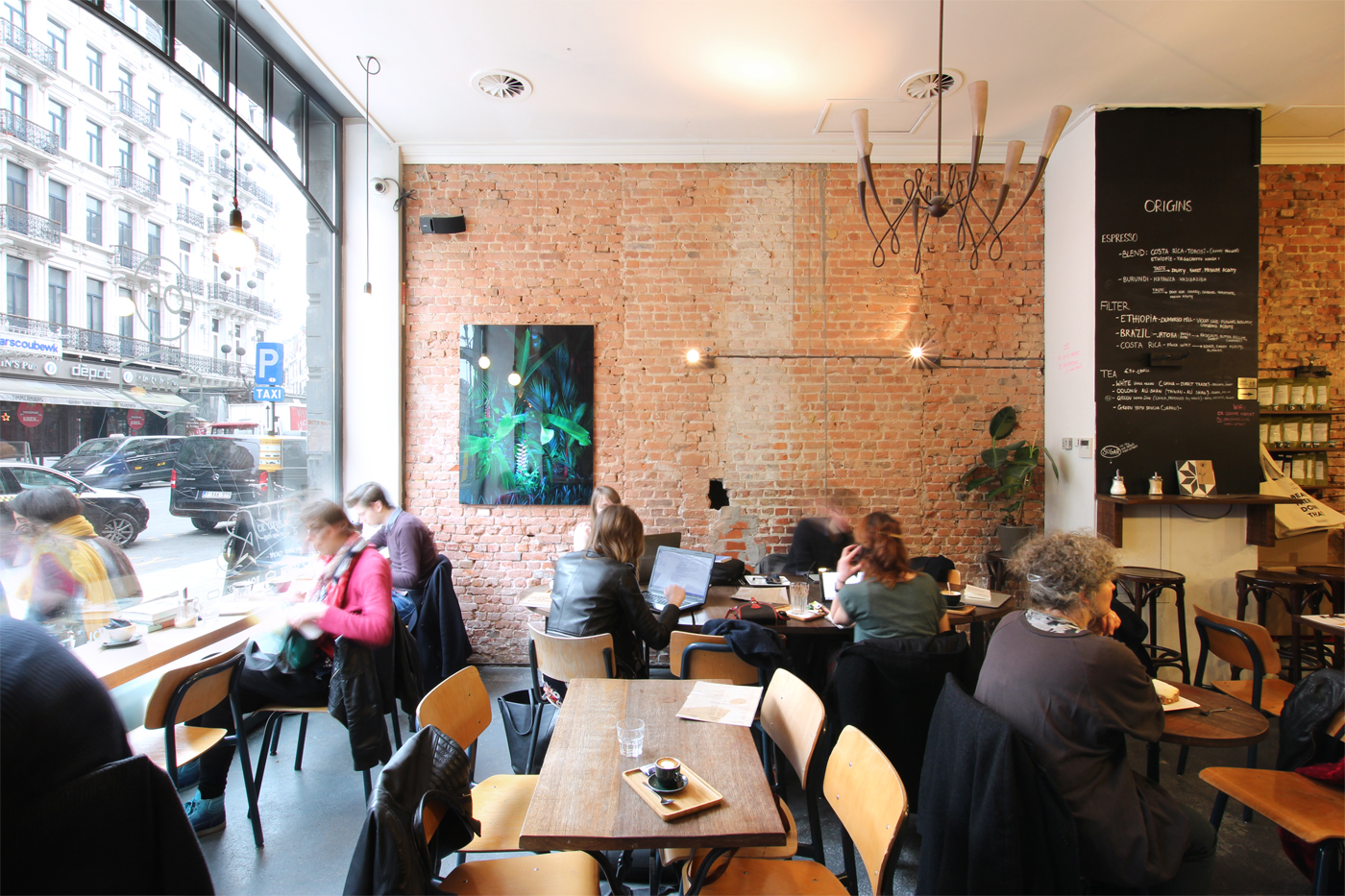 OR Dansaert
9 rue A. Orts, 1000 BRUXELLES
02 511 74 00 – SITE WEB
open from monday to friday from 8 am to 6pm

OR jourdan
13a place jourdan, 1040 eterbeek
02 230 92 99 – SITE WEB
open from monday to friday from 7:30am to 5pm,
on saturday from 9am to 5pm, closed on sunday
Or is the place to run to for a hot cup of coffee when the rain is pouring outside, or for an espresso on a sunny day, to sip on their little terrace while watching people go by rue Antoine Dansaert. Their baristas sure know what they're doing and we can tell you'll never be disappointed by their macchiato.
But Or also got us discovering coffee in a whole other way. Recently invited to one of their info and cupping workshops given by Thomas Wyngaard, one of their dedicated teachers and ambassadors – we stepped into a whole new universe where specialty coffees are grown, harvested, selected, roasted and served with as much care as the greatest wines.
Present along each step of the coffee chain, from the work on the fields, through the purchase of green beans, the quality controls, the roasting process all the way to the barista job, the Or team sources 75% of their coffee directly, in order to ensure the maximum quality, but also a fair wages and a global traceability.
They take part in the specialty coffee movement, where coffee is a fresh produce, to be used quickly after roasting, and always made from 100% arabica plants. A coffee both rich and complex, where taste mostly comes from its diverse terroir and the soft roasting of the beans, allowing the aromas to express themselves without reaching a burning point.
Today, only 1 to 2% of the coffee world production is specialty coffee, but thanks to new independent roasters and coffee bars like Or, it keeps on expanding.
If like their team you are curious and passionate about quality coffee, don't hesitate to sign up to one of their workshops. We guarantee you'll never pick up your coffee the same way ever again.