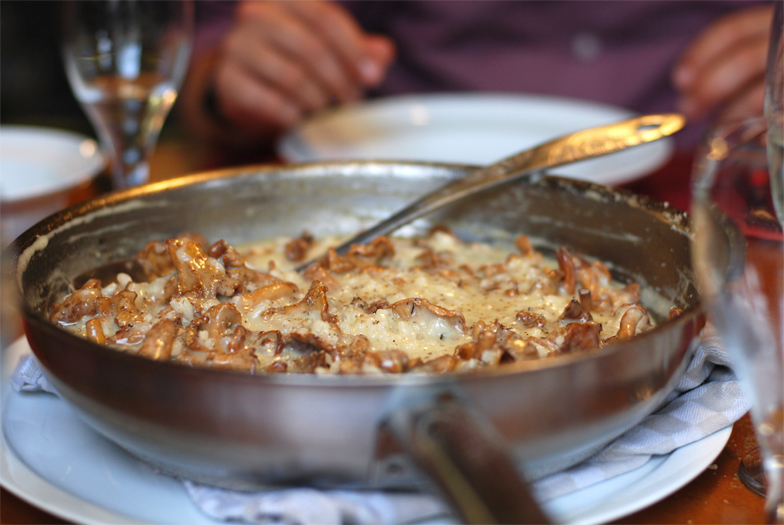 153 RUE EDITH CAVELL, 1180 BRUXELLES
TEL: 02 534 35 85 – OPEN FROM MONDAY TO SATURDAY, FROM 12PM TO 3PM,
AND FROM 7PM TO 11PM. CLOSED ON SUNDAY
**EDIT** I Monticelli recently moved.. so the setting is not longer the same…
The Monticelli is a special restaurant. A typical belgian bar from Brussels where you can watch football during the day, changing into a restaurant for lunch and dinner time. They put a tablecloth over the snooker table, and you won't see a thing.
No actually you will. They still keep all the football posters at all times, but that's really just part of its charm.
They serve an Italian authentic cuisine, with a menu of three dishes changing every week. But the real secret here, is the mozzarella. Served for two as a starter, it is a burrata with a really really creamy center, and it's absolutely delicious.
And the dessert that doesn't change either is a speculoos tiramisu, which is pretty awesome too.
And the dishes? They change according to seasonnal products and the mood of the chef. You'll find artichokes, asparagus, and a lot of other thing. Last night they had paccheri with tomato sauce, peas and pancetta, saltimbocas ( rolled veal with prosciutto crudo, sage and mozzarella) which were excellent, served with braised chicory and fried polenta sticks, and a chanterelle risotto served in its pan.
It is really about an authentic and regional cuisine, not very light so you better be hungry.
The setting doesn't have anything hipster about it, and it's actually really nice. Plus the atmosphere is really warm and the service is adorable.