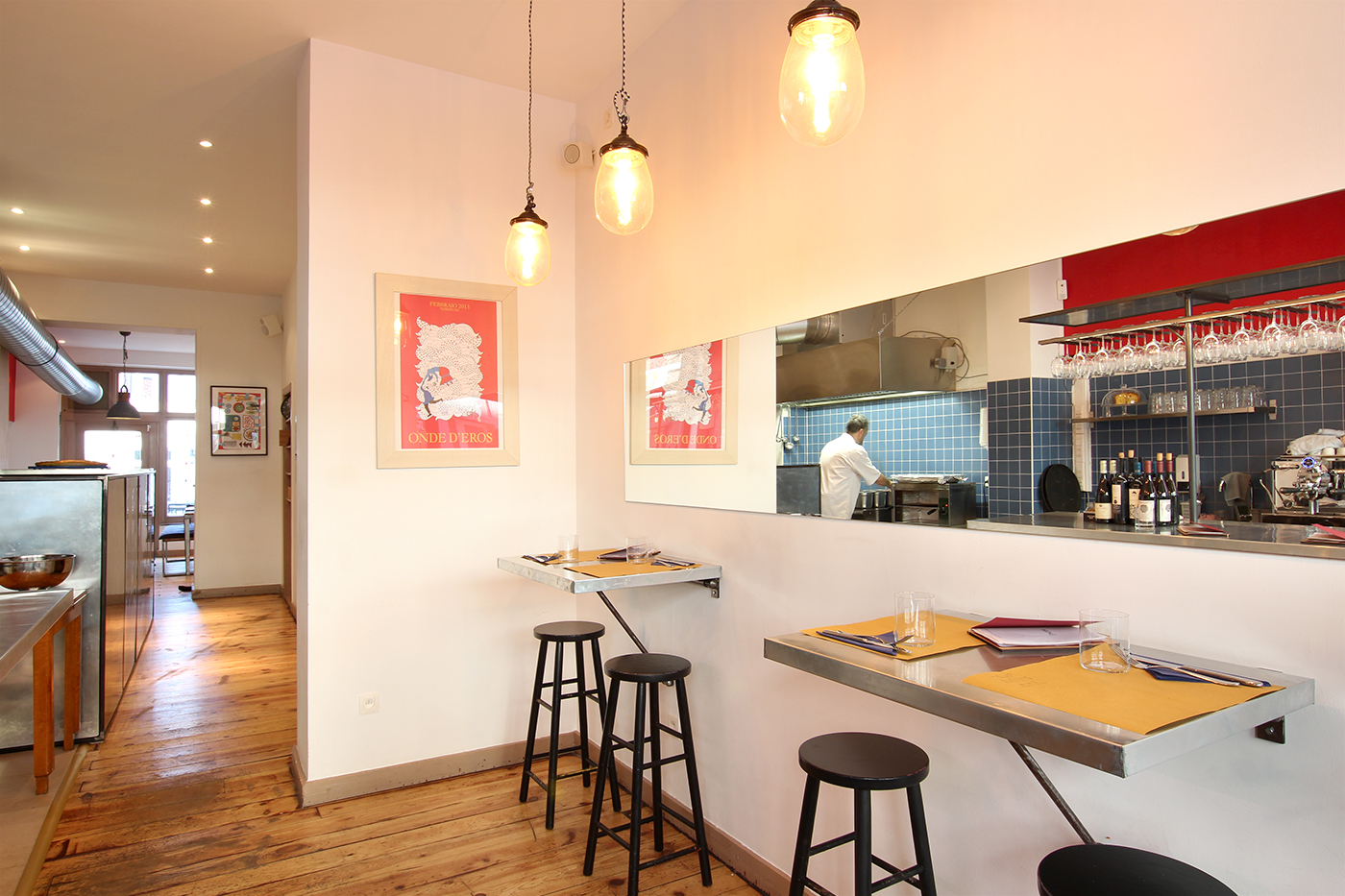 347 chaussée d'Ixelles, 1050 Ixelles
02 633 43 03 – SITE WEB
open from tuesday to sunday, for lunch and dinner
closed on mondays
pasta 12€ – 18,50€
Closed. Now Monella.
A plate of pasta and a glass of Italian wine, a simple yet brillant concept. Ever since Gazzetta opened in Ixelles, we all realized we didn't need much else. Le Petit Racines decided to go a step further, making all the pasta themselves, every morning in their workshop on the premises. Though it may sound like the easiest of ideas, the amount of know-how required is incredible.
Ugo and Francesco, who we already know from their first gastronomic Italian restaurant a few meters down the street, are doing everything right. The pasta is good, even really good, yet it is in its value for money that Le Petit Racines makes a significant difference: five different kinds of fresh pastas on the menu, all between 12€ and 18,50€, available from Tuesday all the way to Sunday. Traditional Italian recipes are the focus of the kitchen, coming from all corners of Italy. Among them, the delicious ragu Modenese, a beef cheek and oxtail based sauce, served on wheat and spelt pappardelle in regular (130g – 16,50€) or large (180g – 18,50€) portions.
All pastas are made from Belgian and organic wheat and eggs – except for the spaghetti , made specially egg-less for the vegan customers. And as for gluten intolerants? There is always a risotto recipe available on the menu.
If really hungy, we can only recommend you start with the amazing Gran Tagliere (18,50€) – to share of course. A personal favorite : the Gorgonzola, so delicate it could easily pass for the finest brie. Wash it all down with a glass of red Dosset from Pincipiano (4,50€), one of Francesco's latest discoveries from his last trip in the Piémont region. Simply perfect.
And last but not least : a hidden terrace at the back, perfect for the sunny days, right in the heart of Flagey.