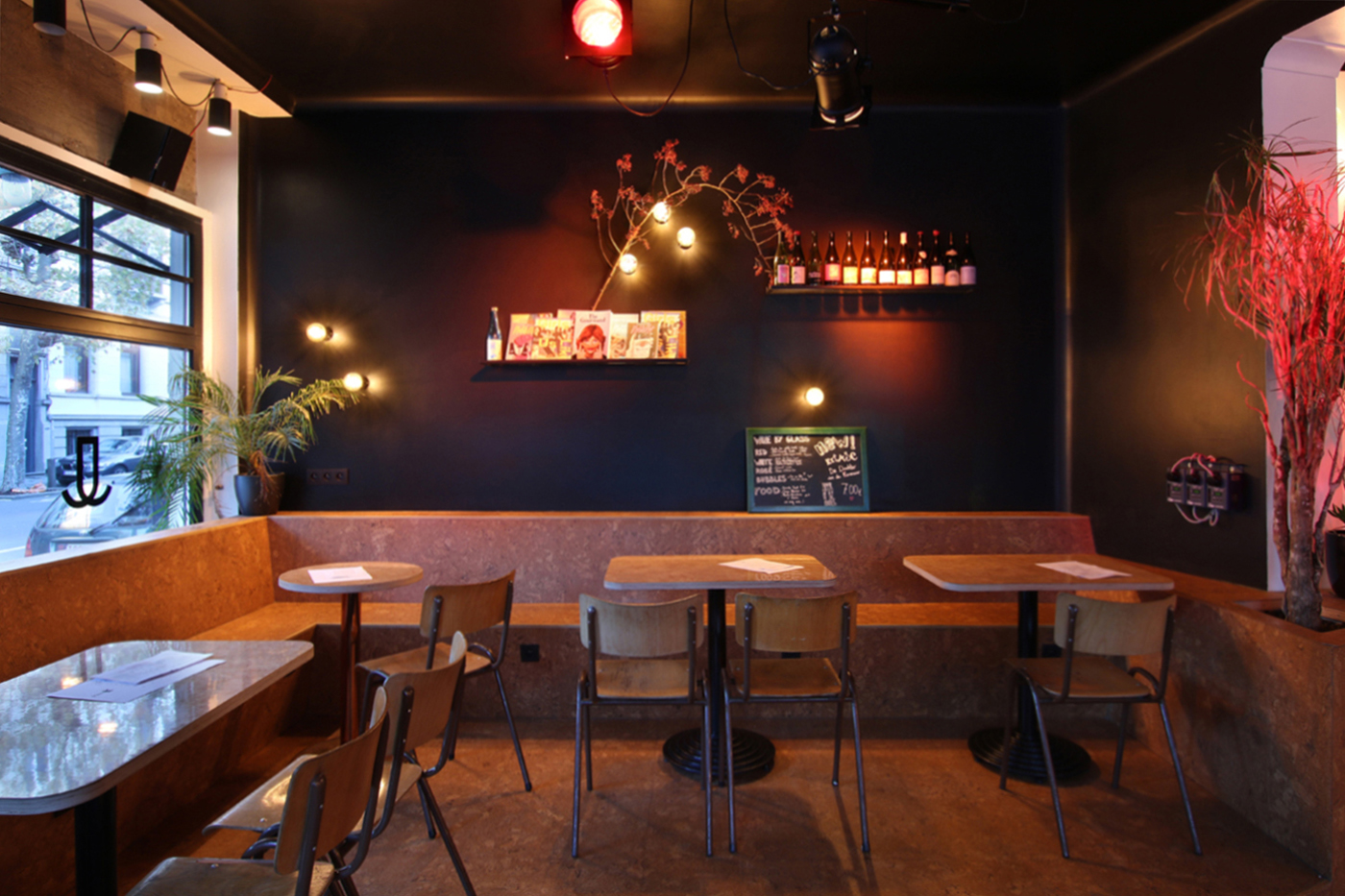 393 chaussée de Waterloo, 1050 Ixelles
02 851 10 39 – website – delivery
OPEN TUESDAY to saturday FROM 3:30 TO 11PM
and sunday FROM 1pm TO 9PM
« It's not that easy to find fun bars with both a laid-back atmosphere and a good wine list in Brussels. It's almost as if you'd either have to be a wine-bar or « just a bar », and in that case serve very bad house wine ». That's what Jane said when she told us about the spirit of her bar « Jane's » – definitely a wine bar, but not only. Good music, good vibes and a wine list that would compete with any great wine shop, that's what you'll find at Jane's.
A real bar, where you'll come for a drink after work or for many drinks on the weekends until the early morning, and where you'll enjoy craft beers as well as organic wines from Yann Bertrand or even Yuzu Saké from Titulus. Jane surely knew what she was doing when she drafted the menu. Founder and DJ of the famous Catclub parties, the playlist is just as important as the drinks here. Each Thursdays, different influencers from Brussels – Jean-Paul Lespagnard, Sold Out and more – are invited to play their own playlist, while sipping on a glass of Cuvée du Chaos (45€ for the bottle), Jane's ultimate wine crush. On the menu, the same focus on quality has been given to the drinks. The wines – natural or organic for most of them – get off the beaten tracks. When she doesn't visit Bourgogne, Jurah or the Languedoc regions to go pick out here wines herself, Jane works with Taste Affair or Terre aux Vins. On the food side, pick between a choice of cold cuts, smoked scamorza or Taralli – savoury Italian biscuits with fennel seeds – probably the influence of her Italian girlfriend according to her.
Jane's is a bit of everything we love: a real neighborhood bar where you'll always feel welcome, without any compromise on the quality – wether it's about the music, the food or the drinks list.