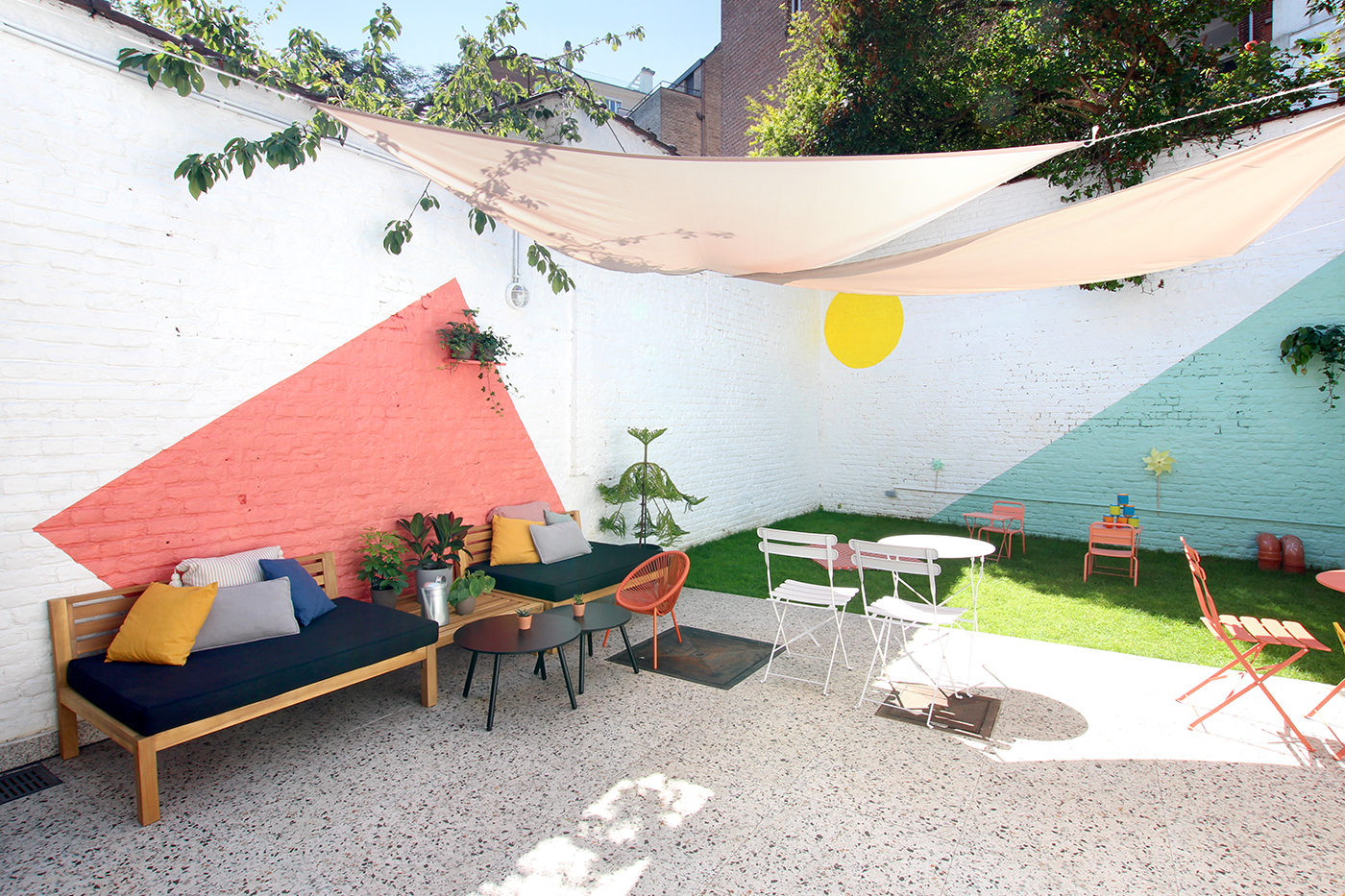 159 rue Vanderkindere
1180, Uccle
website
Open Tuesday to sunday from 12pm to 6pm,
Coffee : 2€ – 3,50€
Toast + gaspacho : 9€
It's the first café of its kind in Brussels. Beautiful and unique enough to take us off the beaten track – that is, to venture there for lunch and coffee when we were clearly far from being the target customers.
Dînette is a "café poussette", or rather, a lunch joint and café for the whole family. Having both graduated as daycare directors, Pauline and Hélène thought of Dînette primarily as a space for little ones, where parents would enjoy themselves too. And that's what makes the difference. It's got nothing to do with what most places provide – a couple of high chairs and used children's books. Here, everything is done so that babies and small kids are safe, but can venture and explore on their own, in a playful and educational way, while their parents sip coffee in a beautiful space.
And here comes the second thing that really makes the difference: there is no question of "putting parents through", under the pretext that everything is centered around the child. The decoration is extremely tasteful, the colors are soft and pleasant, the food is delicious and seasonal and both girls always have a bright smile on their faces. We were just saying that we came here to eat, even though it was just us.
If, like us, you're not necessarily familiar with the world of early childhood, you're likely to be very impressed by the amount of detail that has been thought out to simplify everyone's life – from the little baby swing hanging in the adult toilet, to the size of the sinks, to the net along the stairs. We're seriously thinking of calling Margaux Bolle, their interior designer, to come and adapt the decor at our home, "when the day comes".
Until then, we happily tag along with our parent-friends to this one of a kind "kids bar".