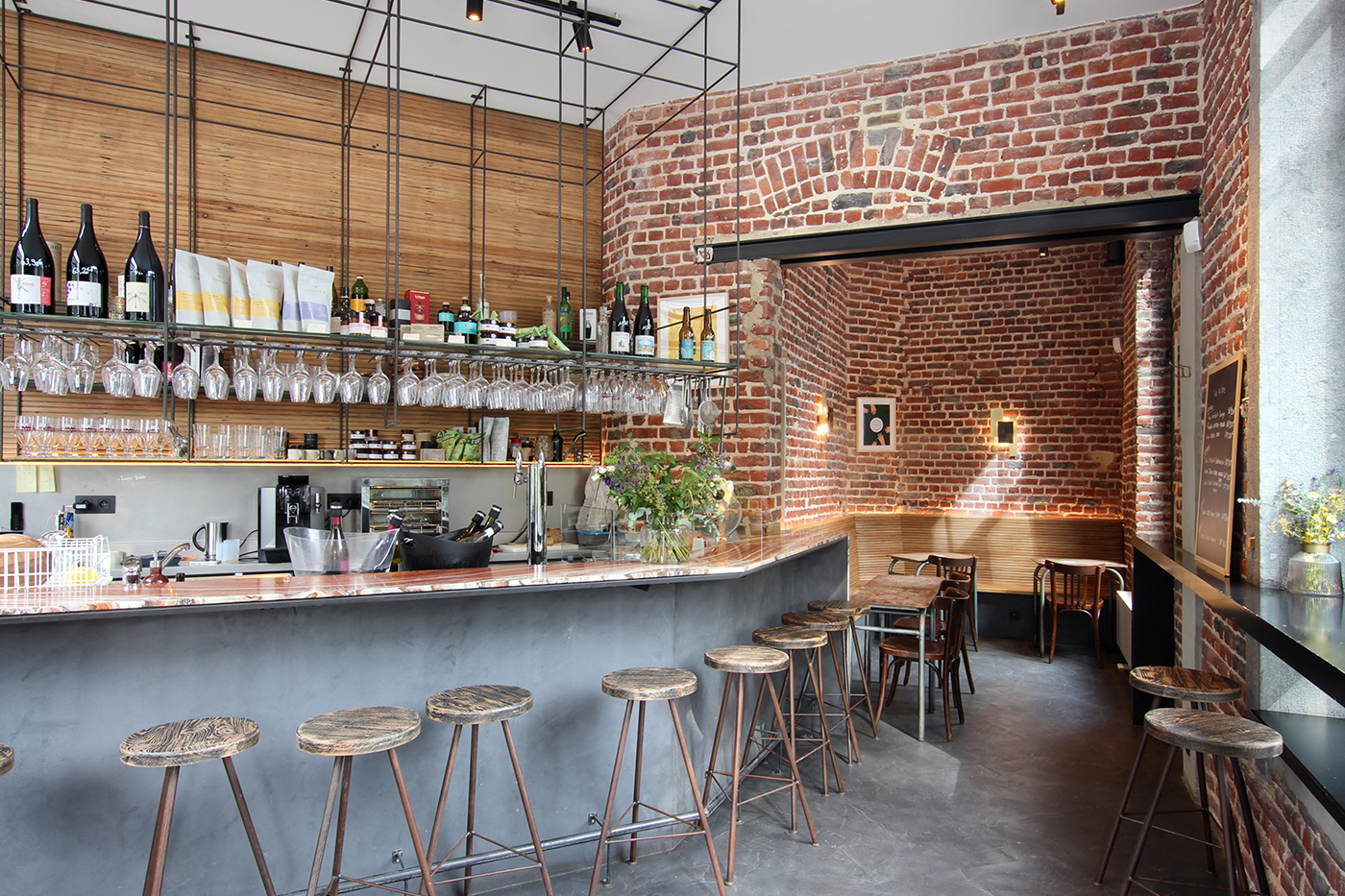 33 – 35 Avenue Albert Elisabeth,
Woluwe-Saint-Lambert
02 479 68 87 – instagram
Open tuesday to sundy from 5:30pm to 11pm
Wine glass: 5 – 6,70€
To share: 3 – 12€
It was Typhaine who warmly greeted us this Friday afternoon, with a smile so big, it was difficult not to notice even behind her mask. Typhaine is the one taking care of Nabu – Tarzan's little brother – and putting her heart and soul into it on a daily basis.
Side by side with Coralie, Tarzan's founder, they decided to push the natural wine bar adventure off the beaten track. Between two rather residential streets, just a few steps from the Pain Quot' and the Mérode station, Nabu is full of surprises.
The place is rather small, tiny even, but there are just enough windows to fill it with light. We'll definitely come back here in the winter, to experience it transform into something warm, cozy and reassuring. But for now, it's the terrace we're interested in, and we're not the only ones. We can see it from afar, with its large beach umbrellas and its holiday atmosphere. And that's exactly how we feel – on holiday – when tasting our mackerel preserves with its delicious candied lemon cream (10€). That and a red as fresh as a handful of gooseberries. Clearly all we ever needed.
On the pavement, two black boards stand against the wall. On one of them, a dozen or so wines by the glass or bottle. On the other, super-qualitative suggestions of everything you'd dream of nibbling on to start the evening right. Eggplant caviar (6€), artichoke cream (8€), Iberian cold cuts (10€), cheese from the incredible Fruitière (10€) – you'll have to come back to try them all, that's for sure. But for now, we wouldn't want to be anywhere else.